Despite gains in diversity across the health care and medical sectors, leadership positions — whether in public health, private practice, or academic medicine — continue to be disproportionately held by White men.
On a global scale, women account for only 25 percent of health care leadership roles despite constituting 70 percent of the sector's workforce, according to the World Health Organization. Recent findings from the research firm Korn Ferry show that in the U.S., women lead just 20 percent of hospitals and a mere 4 percent of health care companies despite the fact that nearly eight in 10 American health care workers are women, according to the U.S. Bureau of Labor Statistics.  
For women of color, the statistics are even worse. These women account for nearly 20 percent of entry-level health care jobs in the U.S. but only 5 percent of C-suite positions, according to an August 2020 report from global management firm McKinsey & Company titled "Women in healthcare: Moving from the front lines to the top rung." The report also finds a scant 7 percent of the sector's vice president positions and 4 percent of its senior vice president positions are held by women of color. Additionally, a 2021 report by the Leverage Network shows that Black women sit on only 3 percent of health care boards. 
The issue was brought to the forefront in March after Edward Livingston, the White former deputy editor of the Journal of the American Medical Association, denied during a podcast that structural racism exists in medicine. His remarks led to a fierce backlash that reignited conversations about the lack of women of color in leadership roles.
"In medicine, the people who know the least about structural racism have the most power to control how our field understands and addresses racism's impact on health. These folks are hospital executives, NIH leaders, journal editors, and chairs. They are also mostly white (men)," pediatrician and scholar Dr. Rhea Boyd, MD, a woman of color, tweeted in response to the incident.
Some institutions are taking a proactive approach to remedying this longstanding problem. In March, the Mount Sinai Health System launched Black Women Leaders Connect, a network for African American women in health care leadership. It aims to increase the number of Black women in executive positions through mentorship, networking, research, and other efforts.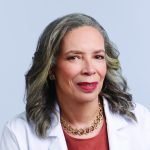 "This program is an effort for senior Black women across the Mount Sinai health system to connect with each other and to try to start actively promoting programs and policies that can really change the face of leadership within Mount Sinai and beyond," says Lynne Richardson, MD, professor and vice chair of emergency medicine at the Icahn School of Medicine at Mount Sinai and co-director of the school's Institute for Health Equity and Research. "This is because the two pieces to advancement really are having access to opportunities and then having the preparation to take advantage of those opportunities when they're offered."
Richardson says that a lack of awareness regarding such opportunities, imposter syndrome, and exclusionary or "word-of-mouth" hiring are some of the barriers that prevent women of color from rising through the ranks in medicine and public health. Common gender barriers such as implicit bias and sexual harassment are also exacerbated for women of color, and the "minority tax" is an additional limitation. This term refers to the extra burden of taking on diversity and inclusion responsibilities in the workplace, which can hold underrepresented employees back in their careers and contributes to burnout. 
Research indicates that proactive efforts such as Black Women Leaders Connect are sorely lacking in medicine and health care. Korn Ferry's research found that 75 percent of hospitals and health systems do not have sponsorship programs for women's advancement. Nearly two-thirds of the 200 executives surveyed by the firm reported that their women's development programs were "poor, fair, or non-existent."
The Association of American Medical Colleges' Women of Color initiative calls for more schools to take deliberate steps such as offering support for underrepresented women. Their list of specific policies and actions includes the following:
● Provide mentorship and sponsorship to women of color.
● Engage in outreach efforts (ideally, prior to a vacancy) with, and create or access a database of, women of color in the field.
● Offer visiting professorships to women of color.
● Enrich candidate pools with women of color.
● Require unconscious bias training for employees involved in faculty and leadership recruitment, career development, and advancement.
Richardson says that while she is optimistic for the future, she is fully aware of how discrimination against women of color continues to affect her own career. In addition to her positions at the Icahn School of Medicine, she is an elected member of the National Academy of Medicine, has served on numerous advisory boards and committees, and conducts a sizable amount of unpaid professional and public service work. Yet she has never been contacted about being on the board of directors for a major institution or organization. 
"When I speak to some of my male colleagues, especially people I've known a long time, they're sort of amazed that I've never been approached about that," Richardson says. "I understand a lot of things, I have a lot of skills and knowledge, but again, that is a very elite circle, which apparently is not looking for people like me."
Programs such as Black Women Leaders Connect and the increasing social awareness of systemic racism and White privilege are, however, indications that the world of medicine and health care is becoming more equitable, she says. 
"Twenty years ago, when I would give a scientific talk about racism as one of the underlying causes of health disparities, there would be a gasp in the audience that I said [racism]," Richardson explains. "And now it's rolling off the tongues of top Fortune 500 CEOs who talk about how they're going to become an anti-racist organization, so that does give me optimism about the possibilities for change."
Mariah Stewart is a senior staff writer for INSIGHT Into Diversity. The Icahn School of Medicine at Mount Sinai is a 2016-2020 recipient of the INSIGHT Into Diversity Health Professions Higher Education Excellence in Diversity (HEED) Award.