In 2021, great strides have been made to improve equity in college athletics. The U.S. Supreme Court ruled that college players can receive additional education-related compensation. Numerous states have passed laws that pressure the National Collegiate Athletic Association (NCAA) to allow players to profit from their name, image, and likeness. Though these are significant steps toward fair compensation for these athletes' efforts, a growing number of current and former student-athletes say that college players receive subpar education and are ill-prepared for life after sports. 
As a follow-up to INSIGHT's article "The Equity Debate in College Sports Goes Beyond Financial Compensation" in the June 2021 issue, INSIGHT recently interviewed former NCAA student-athletes from diverse backgrounds about the positives and negatives of playing a sport and studying for a college degree at the same time. Each person received a full athletic scholarship. Many have forged careers based on supporting current and former student-athletes in the areas of mental health, career exploration, and more. They shared their experiences balancing the demands of their athletic commitments with their education and how they developed new goals — both personally and professionally — once their playing days were over. 
Krystal Beachum played basketball at Henderson State University, where she earned a degree in general studies with a focus in education. She also holds a master's degree in recreation and sports management from the University of Arkansas. Beachum initially aspired to play in the WNBA but retired from her sport after sustaining numerous injuries. In 2016, she founded the organization Student-Athletes Unite, a digital platform that helps college players pursue entrepreneurship and careers.
Cory Camp is a former swimmer for the University of Delaware. After graduating in 2017 with a bachelor's degree in kinesiology and exercise science, Camp worked as an accountexecutive for a mortgage lender, a personal trainer, and an assistant fitness director. In 2019, he founded the company Forever Athlete, which helps college athletes transition to professional careers through exercise, community, and mentorship.
Soledad Gomez is a first-generation American. As a teenager, she declined the opportunity to join a professional soccer league in Mexico in order to play for San Diego State University, with the ultimate goal of going pro in the U.S. Gomez later suffered injuries to both knees that ended her athletic career.
Since graduating from college in 2014 with a bachelor's degree in criminal justice and corrections, Gomez has held various sales jobs and is currently working toward a professional coaching credential. Her goal is to help other former athletes pursue their passions and careers.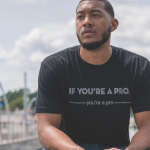 Malcolm Lemmons played for Niagara University and California State University San Marcos, where he graduated with a bachelor's degree in business. Lemmons played basketball professionally in Japan for the Tokyo Cinq Rêve in 2015 and 2016. He is the author of two books, Lessons from the Game and Impact Beyond the Game: How Athletes Can Build Influence, Monetize Their Brand, and Create a Legacy. Lemmons is also the founder of Athletes Unheard, a media platform that furthers the discussion around mental health for athletes.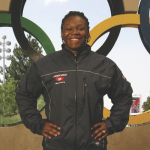 Toccara Montgomery was one of the world's preeminent women wrestlers during her time at the University of the Cumberlands, where she majored in elementary education. In 2004, she competed on the first U.S. women's wrestling Olympic team. 
Montgomery retired from her sport in 2004 and has since earned a master's degree in instructional leadership. After graduation, she served as head coach of women's varsity wrestling at Lindenwood University. She now works as a kindergarten teacher.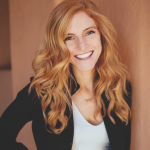 Kirsten Trammell attended San Jose State University, where she was a member of the swim team from 2007 to 2012. Among her achievements is being named a two-time qualifier for the 2012 Olympic Team Trial. Trammell graduated with a bachelor's degree in nutritional science. She worked as a food packaging engineer before pursuing writing. She is the founder of Trammell Publishing and writes content for numerous businesses, nonprofits, and entrepreneurs.
Editor's note: The following interviews have been edited for length and clarity.
While in college, were you able to balance your athletic obligations with schoolwork?
Krystal Beachum: Yes, but I would consider myself an outlier because of the way I grew up, as my parents definitely believed in education and that it comes first. Also, I wanted to make sure I took advantage of every [academic] opportunity because I knew there were so many stereotypes of athletes. Some were portrayed as not showing up to class, being in the back of the classroom, not doing their homework, and not communicating. 
Cory Camp: No, I struggled in that aspect. When you have practice at 5:00 a.m., it impacts your entire day and you're fatigued. My ability to focus in the classroom was definitely diminished. My ability and, quite frankly, motivation to study was diminished. I was willing to trade off a few percentage points on a grade for a few more hours of sleep. 
Soledad Gomez: In the beginning, I definitely struggled to find balance. At that age, all you think is, "I'm going pro after this," so education often comes second. I had to give up trying to figure out other career avenues because my identity was so focused on soccer. I thought, "As long as I graduate, the next step is playing professionally for the U.S."
Do you think you received the same level of education as your non-athlete peers? 
Malcolm Lemmons: In some ways, yes, and in some ways, no. When you're a regular student, you have more time to dedicate to your work. Once class is over, we athletes have to go to practice or the weight room or other requirements. It was a lot more difficult for us to balance everything given our schedules.
Kirsten Trammell: Yes and no. We had this joke among student-athletes that we're really athlete-students. We would have rather been competing as opposed to studying. But when you have a restrictive schedule, it forces you to prioritize when you do have time for classes and studying. That was definitely a benefit, at least for me. 
Were you able to participate in any extracurriculars or internships?
Malcolm Lemmons: Not at all. The extent of extracurriculars that we did was community service projects, but those were few and far between. As far as internships, there was no way. Basketball is basically year-round. There's no way you have time for an internship unless the coaches allow you to over the summer and it is near campus. 
Toccara Montgomery: Not if they weren't built into a course itself, like student-teaching. The time frame just wouldn't have worked out at all. I even had to determine whether to major in education or pre-veterinary, and I chose education because I was told that I wouldn't be able to make up [pre-veterinary] labs on dates that my team needed to travel. I was grateful that they told me that in advance, but it was disheartening to know that I couldn't do that major and still be able to wrestle.
Were you able to develop any lasting connections or mentorships with people outside of your sport?
Soledad Gomez: Some classmates and teammates, but otherwise, no. What happens is that you have all these people validating you and helping you out. You're living a structured life and have the identity of an athlete. Then once you graduate, you're out on your own. You have this reality check and think, "No one is here to guide me anymore." There is an awakening when you realize this is not how life works.
Malcolm Lemmons: Not really. We were kids, and there was just so much we didn't know. As athletes, we were so used to being in our bubble. It wasn't emphasized to me that I should be talking to the kid who sat next to me [in class] who's not an athlete or someone in the career development office who might be able to help me get a job. One of the biggest things I always tell athletes now is, "You've got to build relationships while you're on campus."
What was it like to stop competing, and how did that impact your identity?
Cory Camp: It's a unique challenge. For 18 years, when I introduced myself, I would say, "I'm Cory Camp the swimmer." No matter what was going on in my life personally or academically, I had this outlet where I could work through any emotions that I was dealing with and have support from teammates and coaches. When that goes away, all of a sudden you look in the mirror and you think, "I don't even know who I am anymore." Compounding that, I didn't feel like I had the support system around me to where I was comfortable to say that to other people.
Kirsten Trammell: I hope that this topic comes to the forefront of athletics because it happens to pretty much every athlete. I graduated college and about six months later after I had finished competing at the world trials, it really hit me. I felt like there was a hole inside of me and I didn't know how to handle it. I thought, "Who am I? What do I care about now?" It was a really challenging place.
If you had the opportunity, would you change anything about your college experience? 
Toccara Montgomery: I would still wholeheartedly pursue wrestling. I got a lot out of it, probably more than most, because I get to say that I competed at the Olympics. I would not change a thing about that, but I would bring up concerns to the university so they would hopefully be more accommodating for student-athletes. 
Kirsten Trammell: I loved my experience as an athlete, and I would never give that up. I would encourage anyone that has that opportunity to take it because of the skills you gain, the experiences you have, and being able to compete at that level is just amazing. In terms of the educational aspect, I recognize now that I was a little shortsighted and probably didn't put as much focus into what my life would look like after college.●
Erik Cliburn is a senior staff writer for INSIGHT Into Diversity. 
This article was published in our October 2021 issue.