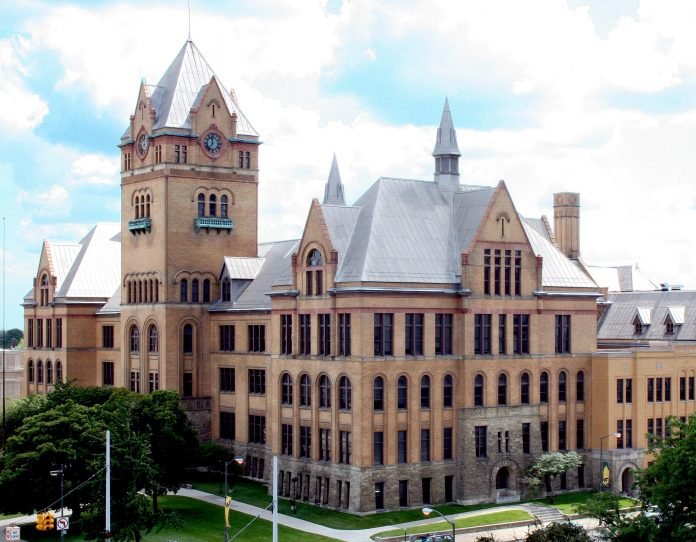 Through a $6 million grant from the Andrew W. Mellon Foundation, Wayne State University will create the Detroit Center for Black Studies and recruit 30 new humanities faculty.
The faculty-led, multidisciplinary center will connect Black Studies faculty from institutions across the state of Michigan, the university announced in December. The center's goal is to bring together scholars who work in African American, African, and African-diaspora studies and the interconnections with U.S. and global histories, culture, social, economic, legal, and health systems.
The university's hiring initiative will focus on scholars whose research interests expand knowledge about people of color and the issues that affect them, as well as studies involving race, racism, inequity, and struggles for equality and justice.
The funding will allow Wayne State to recruit 10 new early-career scholars in the humanities for its Pathway to Faculty program, an initiative that guides and prepares pre-faculty fellows for tenure-track positions. The funds will also be used to hire 10 new tenure-track faculty and 10 tenured faculty at the associate or full professor level.
The Andrew W. Mellon Foundation is the nation's largest supporter of the arts and humanities.
"With this Mellon-supported initiative, we aim to have a major impact on the key work of Wayne State: research, teaching, community engagement, and student success," Wayne State University President M. Roy Wilson says in a statement. "We are committed to building a much more inclusive public research university that better reflects and serves our city, state and nation. Ultimately, we believe that these hires and the curricula and community ties they develop will help us continue to increase success rates across our entire student population."