Over the past few years, college counselors have struggled to serve a rising number of students with mental health issues. "Trends in College Student Mental Health and Help-Seeking by Race/Ethnicity: Findings from the National Healthy Minds Study 2013–2021," a report by Boston University and other institutions, found that in 2020 and 2021, more than 60 percent of college students dealt with one or more mental health concerns — a greater than 50 percent increase from 2013. 
To fortify in-person and their own online counseling, many institutions are turning to virtual therapy companies. One such provider, TimelyMD, was founded in 2017 with an emphasis on physical health. Before the onset of COVID-19, only 10 percent of its clients sought help for mental health concerns. That percentage has now risen to 80 percent. 
TimelyMD offers a variety of services, including a 24/7 on-demand option called TalkNow that puts students in contact with a counselor in just a few minutes for a brief interaction. Students can also schedule longer TimelyCare virtual appointments with wait times of between a few days to a week. Psychiatric services are also included.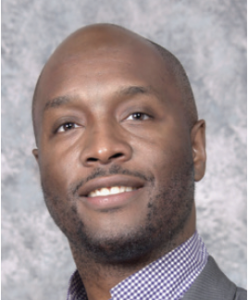 Tony Spann, TimelyMD's executive director of mental health, says changes wrought by the pandemic — including school disruption followed by an uneasy return to classrooms — escalated issues already troubling many students. 
"We're seeing more depression, anxiety, and general stress," Spann says. "If mental health was the fire, COVID was the gasoline being added to that."
Need for Counseling Surges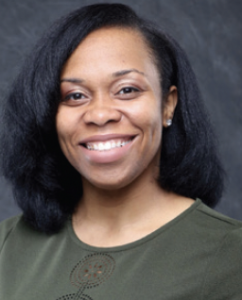 Asian, Black, and Latinx students were less likely to obtain treatment than White students, according to the study. Yet students of color often experience a greater need, says Tierra Parsons, director of counseling services at Johnson C. Smith University (JCSU), a historically Black college and university in Charlotte, N.C. The mental health concerns of many Black students were exacerbated only months into the pandemic following the May 2020 murder of George Floyd and the resulting racial unrest. 
"Having to process the injustice and maybe also be fearful of the social climate around them can be a contributing factor in their mental health," Parsons says.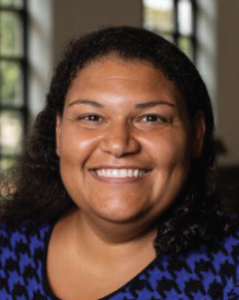 At the University of Kentucky (UK), students who are Black, Indigenous, and other people of color sometimes struggle with being a minority on campus, says Corinne Williams, acting associate vice president for student wellbeing. Starting in 2020, the need for services in connection with these and other concerns created a logjam, and a triage system was created to prioritize those with more serious issues. 
"For others, there could be a wait of about two to three weeks to get in for that first appointment," Williams says. "We told them to let us know if things got worse."
Burnout Among Counselors
Along with serving more students, college counselors face in their own lives the same societal upheaval students are dealing with. Nearly 93 percent of counseling staff in the United States say they've experienced burnout, with 60 percent reporting their increased workload has compromised their care, according to a Mantra Health survey, "The State of Provider Burnout in College Counseling Centers."
At UK, some counselors worried that feeling overwhelmed might hamper their efforts to properly care for students.
"There was a real concern that they would miss something," Williams says. "And then when those students are out on their own, is something bad going to happen?"  
At the University of California, Irvine (UCI), counselor stress created higher-than-normal turnover, according to UCI Counseling Center Director Frances Diaz. UCI tries to maintain 37 counselors, about one for every 1,000 students. They currently have 30. 
"Burnout? A thousand percent. Mental health providers are exhausted," Diaz says. "And you can't hire your way out of the demand." 
Virtual Services Getting

 

High Ratings
In late September, UCI added a service called Welltrack, formerly Shrink Space. For $8,150 a year, Welltrack provides the university with a database of providers students can use to connect with counselors in the community. Students contact these providers to set up appointments as they would with any off-campus counselor. 
Soon UCI students will also be able to receive virtual counseling through Lyra Health, a service contracted by the University of California system for all of its campuses. Lyra offers in-person and online appointments as well as a texting option. It will also allow students to work on their issues beyond the six visits UCI's on-campus staff typically provide. 
"Those who want more ongoing care, or longer-term or open-ended treatment, will be able to get that," Diaz says. 
In the past five years, UK has added eight counselors to its staff for a total of 22 for its 32,955 students. This fall, UK also partnered with a virtual therapy company called Talkspace. Through Talkspace, students can comb through counselor bios and set up appointments with little wait time. They can also text or send videos to providers for a quick response of just a few hours. 
The bottom line is that the contracted services are working: "Students who use them report a 70 percent reduction in stress."

Tierra Parsons

Talkspace represents a significant financial investment. The university is paying close to $1 million dollars for the service, says Williams. It's worth it, she says. In the first eight weeks of school this term, the campus counseling center had 462 initial consultations. During the same period, another 475 students registered with Talkspace.
"So that's essentially doubled the number of students who are able to receive therapy," Williams says. 
Like UK, JCSU began ramping up its counseling efforts before the pandemic. In early 2020, JCSU contracted with TimelyMD to better serve its 1,093 students. 
The diversity of the service's counselors is impressive, Parsons says, and while not every student wants to see a provider who identifies in a specific way, many do. Black, biracial, Latinx, LGBTQ+, and other students at JCSU all have an easy time finding counselors with a matching identity through TimelyMD, she says.
"Although we are a historically Black college and university, we have a diverse campus," Parsons says. "And so we want to be inclusive." 
Students who participate in online therapy enjoy the easy access from their laptop or phone, Parsons says. A virtual platform also eliminates any discomfort regarding walking into a counseling office or sitting in a waiting room. There's no commute time for busy students running from class to class or juggling numerous extracurriculars. The bottom line is that the contracted services are working, Parsons says.
"Students who use them report a 70 percent reduction in stress," she says.
Nearly three years after the onset of the pandemic, Parsons sees the number of students seeking counseling beginning to return to pre-pandemic levels. As she and her team start to catch their breath, taking steps to avoid burnout remains a focus.
"Our administration supports us in making time for our own mental health, for example, taking a walk during the workday," Parsons says. "Whatever we need to do to meet the needs of our students."●
Nancy Fowler is a contributing writer to INSIGHT Into Diversity.
This article was published in our December 2022 issue.