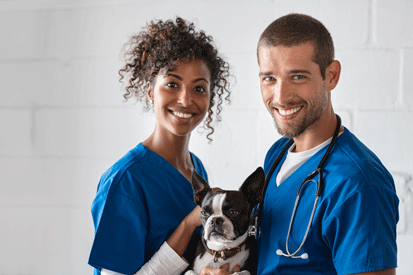 Becoming a veterinarian requires a great deal of physical stamina, with students often having to prove their ability to restrain animals and complete other strenuous tasks in addition to having the manual dexterity to conduct complex medical procedures. For students with physical disabilities, these requirements have traditionally served as a barrier to careers in veterinary medicine.
In recent years, however, veterinary schools have begun rethinking conventional modes of instruction and assessment to create more inclusive learning environments.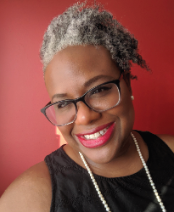 Lisa Greenhill, EdD, senior director for institutional research and diversity at the Association of American Veterinary Medical Colleges (AAVMC), works closely with member institutions to achieve this goal. "It's an exciting time in veterinary medicine," she says. "We are finding that the more we talk about this issue, the hungrier our members are for change."
Nearly 12 percent of Doctor of Veterinary Medicine (DVM) students self-identify as having some type of disability, according to the AAVMC. Approximately 40 percent of those are physical disabilities, says Greenhill.
Supporting these students primarily involves a shift in expectations for technical standards that inherently require a high level of physicality, such as standing for a long period of time to conduct surgery or leading a horse to evaluate its gait. More inclusive DVM programs recognize that clinical teams — which can include veterinary technicians and interns — make it possible for veterinarians with physical disabilities to practice successfully despite being unable to complete these or some other physical tasks.
"What we have seen and encouraged is realizing that maybe the veterinary student doesn't have to do everything," Greenhill says. "We have seen a shift in schools that emphasize how to better use the team versus the individual."
In addition to rethinking competency and technical standards at veterinary schools, there is a push against the perception that accommodating students with disabilities creates unfair advantages. The AAVMC works to educate and develop programming that helps faculty understand that accommodations "are not a leg up, but a leveling of opportunities for all students," Greenhill says.
The association leads ongoing conversations with veterinary schools on this issue through efforts such as community-wide reading programs on ableism in academia at member institutions. Among its other offerings is the podcast "Diversity and Inclusion on Air," which features guest experts on topics related to improving accessibility and inclusion for underrepresented populations in veterinary medicine
Allowing Accommodations
Melinda Frye, DVM, PhD, associate dean of veterinary academic and student affairs at Colorado State University (CSU), advocates for abandoning some of the rigid ideas about what a veterinary student must do to demonstrate competency. Providing accommodations allows students with disabilities to be assessed purely on skills and knowledge, she says.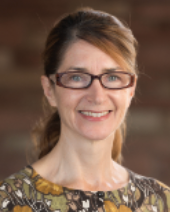 Accommodations for these students can include providing assistants for certain veterinary tasks, such as leading a horse. "This is not something that a student must do in order to demonstrate competence," Frye explains. "When [a veterinarian] sees a horse run, they can interpret information and diagnose problems that way."
Other ways to support students with physical disabilities include ensuring they have the resources necessary to manage stamina through long clinical days, such as a private area to rest when needed. Providing a stool instead of requiring a student to stand for long periods of time or lowering a surgical table for someone in a wheelchair are simple accommodations that can make a significant difference in creating inclusive learning environments, according to Frye.
Furthermore, faculty can play a critical role in fostering inclusive learning when they support a student in figuring out which accommodations meet their unique needs rather than making them feel guilty for having different learning requirements, Frye says.
Prior to assuming her role as associate dean, Frye says she was less understanding of how and why students needed certain accommodations. She recalls when a student who had a disability cut back on classes to attend school part-time, which was unheard of and highly controversial in DVM programs at the time, she says.
"I was in the boat that thought [attending part-time] compromised the integrity of the program," says Frye. "Individual faculty members who are focused on education are not regularly exposed to the dialogue around these issues."
Frye quickly changed her perspective after becoming associate dean and working closely with other deans and campus units that provide support for students with disabilities.
"I was really grateful that they were patient and were willing to partner with me in helping me understand that granting accommodations simply allows students to operate at the same level [as their peers], rather than adding benefits," Frye says. "Once faculty members become aware of the purpose of accommodations and receive guidance and support in actualizing accommodations where needed, all with whom I have interacted have worked very hard to ensure that individual students receive this assistance and feel valued."
A Success Story
This was the case for Brandy Duhon, DVM, a shelter medicine clinician and surgeon at Louisiana State University School of Veterinary Medicine (LSU) who pursued a career as a veterinarian despite having both arms amputated below the elbow after a childhood case of spinal meningitis.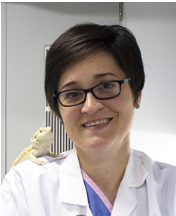 Duhon recalls the importance of receiving encouragement from her course coordinator while she experimented with different methods that would allow her to complete her degree and clinical rotation requirements, such as working with suture patterns on a suture board while studying surgery.
"Her giving me time to figure it out was huge," Duhon says. "She trusted me enough to know [how] to do the procedure sterile and correctly."
Duhon found other ways to manipulate veterinary tools so that they worked with her abilities, especially as she often prefers to not wear her prostheses when working. She wears gloves on her arms that are turned inside out with the fingers tucked in. Her mother shortens the arms on her scrub jackets, which Duhon then wears backwards to ensure they remain sterile while in surgery.
The only physical accommodation she required of LSU while in school was changing a classroom doorknob to a lever so that it was easier for her to open while carrying textbooks. 
"LSU was more than willing to try anything, but I didn't ask for much," she says.
Now, as a professor, Duhon sees the reciprocal benefits of a team approach to veterinary medicine every day. Rather than just observing her in surgery, she has students assist throughout the procedures.
"They are my hands," Duhon says of her students. "I love to see the glow on their face because they can help me and experience something they normally wouldn't get to."
Miun Gleeson is a contributing writer for INSIGHT Into Diversity. This article ran in the May/June 2020 issue.