As part of its Veterans Month celebration, on November 9, 2021, the University of Central Florida (UCF) hosted a 30-minute salute to recognize its students who have served in the military. The program included a flag-raising ceremony, the playing of "Taps," and remarks from campus leaders and students. Ahead of the event, Air Force ROTC members and the Veterans Academic Resource Center (VARC) placed more than 1,400 U.S. flags on campus, each of which represented a student veteran enrolled at the school. Throughout the month of November, UCF and VARC also held several other events, such as the Veterans Graduation Recognition Ceremony and a series of networking and peer mentorship opportunities.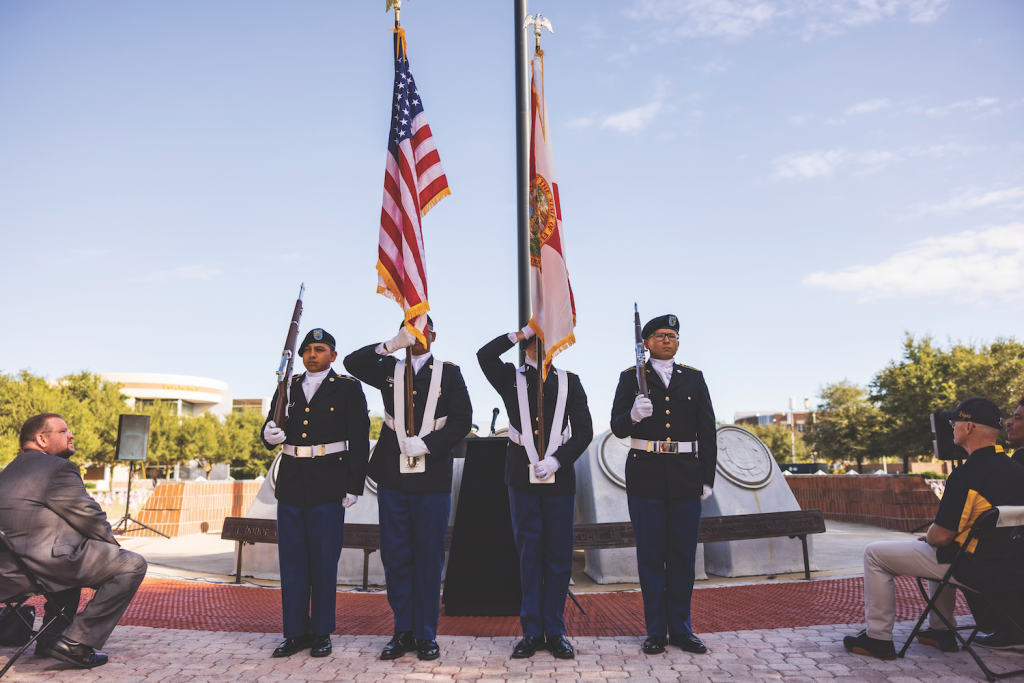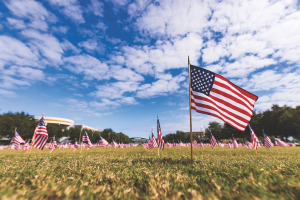 "As the sister of two combat veterans, I know firsthand that the uniform and accolades also symbolize years away from family and friends and scars that are often unseen or unspoken," wrote Andrea Guzmán, UCF's vice president of diversity, equity, and inclusion, in a letter leading up to Veterans Day. "The sacrifices of our veterans are too numerous to commemorate in a single day."●
This article was published in our January/February 2022 issue.