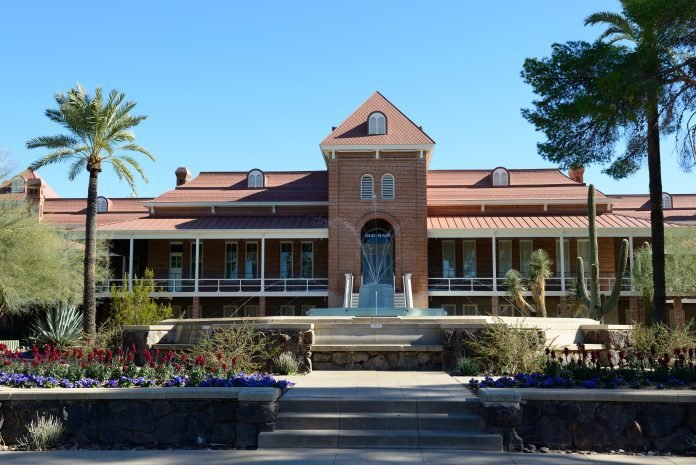 Starting in spring 2020, University of Arizona (UA) College of Medicine in Tucson and Phoenix will offer free tuition to students who pledge to practice primary care in underserved Arizona communities.
Eligible students must practice family medicine, general internal medicine, geriatric medicine, general pediatrics, psychiatry, or obstetrics and gynecology for at least two consecutive years after completing their residency. Physicians can begin their service up to six years after graduation from medical school and have 10 years to complete their commitment. 
"This move addresses both the severe statewide primary care physician shortage and the growing burden of student debt," a UA spokesperson said in an email to INSIGHT. 
Funding comes from the Arizona state legislature, which passed a bipartisan law in April 2019 to address the state's physician shortage. It allocates $50 million to medical education programs.
"As the state's only two designated medical schools, the College of Medicine – Tucson and the College of Medicine – Phoenix are taking full advantage of the public investment approved by our state legislators, who recognize the time to address this shortage is now," Michael D. Dake, MD, senior vice president for UA Health Sciences, stated in a press release.
Arizona currently needs approximately 600 primary care physicians, a number that is expected to grow to more than 1,900 by 2030, according to the press release.
While this figure may seem extreme, Arizona's physician shortage is in line with a national trend. The United States overall will be short nearly 122,000 physicians by 2032, according to a recent report by the Association of American Medical Colleges (AAMC).
Mariah Stewart is a senior staff writer for INSIGHT Into Diversity. This article ran in the January/February 2020 issue.