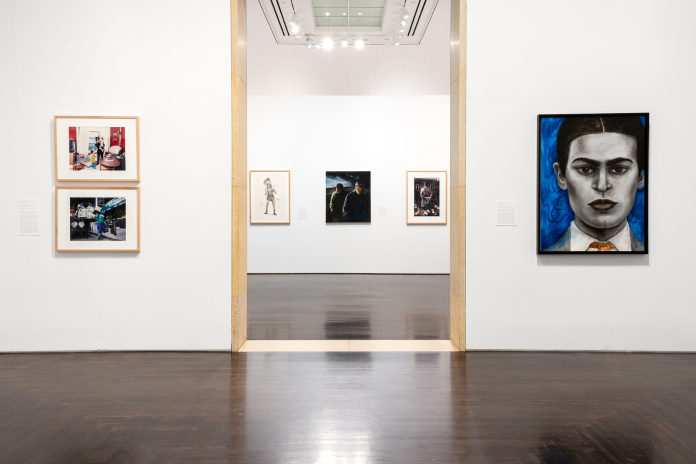 Latino artworks are increasingly displayed on gallery walls and Latino curators are growing in representation thanks in part to a new program known as Advancing Latinx Art in Museums (ALAM), spearheaded by the Mellon, Ford, Getty, and Terra foundations.
The national initiative is funding the creation and formalization of 10 permanent early- and mid-career curatorial positions in Latino art. Among the ALAM 2022 recipients, three university museums each received a $500,000 grant as part of the $5 million project. The grants will support the positions over five years, or until 2027.
Recipients include the Arizona State University (ASU) Art Museum, in partnership with Celebración Artística de las Américas (CALA) Alliance, a Latino arts organization based in Phoenix; the Blanton Museum of Art at The University of Texas at Austin (UT Austin); and the Vincent Price Art Museum (VPAM) at East Los Angeles College (ELAC), a community college. 
The project addresses the high need for greater diversity in art museums. Among 18 major U.S. museums, Hispanic and Latino artists constituted just 2.8 percent of the artists represented in collections, finds the 2019 study "Diversity of Artists in Major U.S. Museums."
Vincent Price Art Museum at ELAC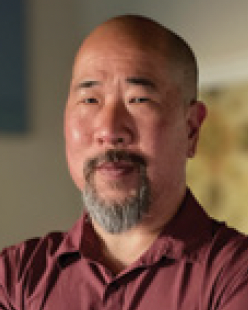 At VPAM, Joseph Valencia fills the newly created role of curator of exhibitions, and Steven Wong serves as director. Given that the museum has been understaffed and many employees have had to take on multiple roles, a full-time curator will have a positive impact, Wong says.
East LA's estimated population is over 95 percent Latino, according to the U.S. Census Bureau, and the college's Latino and Hispanic student population is approximately 80 percent. Additionally, many VPAM staff members are former and current ELAC students, Wong says. 
Valencia and Wong plan to expand the museum's collection to better reflect local demographics, which often has a greater positive impact on the public than viewing works by European-based artists, Wong says. They have begun reviewing the museum's collections policy and are exploring the acquisition of new artwork. ELAC also offers a museum studies certificate program.
UT Austin Blanton Museum of Art
In Texas, the Blanton Museum of Art hired Claudia Zapata, PhD, a scholar, museum professional, and artist, as associate curator of Latino art. The move ensures the recently acquired Gilberto Cárdenas and Dolores Garcia Collection — which has a strong focus on printmaking and Latino art in general — will receive the research and focus it deserves, says Simone Wicha, museum director. The first exhibit from that collection, titled "Cara a Cara/Face to Face," features a selection of portraits.
In other initiatives, UT Austin, a Hispanic-Serving Institution, partners with the Mellon Foundation to offer graduate fellowships in contemporary art, prints, and drawings; Latin American art; and museum education, Wicha says.
"This is personally very important to me as a Latina leader," she says. "I was born in El Paso, Texas, and grew up in Mexico City. My mother is an immigrant from Mexico. Celebrating Latino and Latin American culture across our continent and understanding the contributions of Latino artists, leaders, and thinkers has been a big part of what I've cared about and been committed to throughout my career."
ASU Art Museum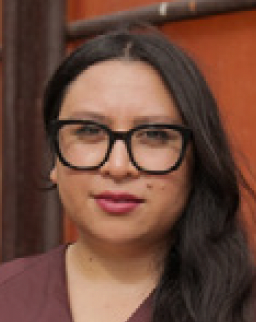 At the ASU Art Museum, the grant funding provides for Alana Hernandez's position as the CALA alliance curator of Latinx art. She also serves as the executive director and curator at CALA.
The two organizations have worked together for well over a decade, and this project formalizes the partnership and supports their goals, says Hernandez. A current exhibition displays works by four CALA artist-residents.
"I think this is a really important moment, a profound moment of change," Hernandez says. "We say this all the time — curators and art historians — [that] Latinx art is American art. We cannot tell a holistic, cohesive story of this country without including Latinx art history in our history."
ALAM is the second phase of the U.S. Latinx Art Visibility Fund. The first was the Latinx Artist Fellowship, a program that supported 15 visual artists over five years. The third phase, yet to be announced, will focus on nurturing the study of Latinx art in academic spaces, according to the Mellon Foundation.●
This article was published in our June 2023 issue.