Eliminating diversity gaps in the real estate profession is the focus of long-standing and new pathway programs at a number of colleges and universities. Demographic representation and pay structures are both in need of overhaul, studies show.
Only 5 percent of National Association of Realtors (NAR) members are Black, 5 percent are Asian and Pacific Islander, and 11 percent are Hispanic or Latino, according to a member profile survey taken last year and based on 2021 data. In contrast, 77 percent of NAR members are White.
In addition to the lack of representation, underrepresented groups in the field earn disproportionately low incomes. As members typically work on a commission pay structure, incomes are representative of these patterns. Residential White realtors reported a median gross personal income of $49,400 in 2020, while Black and African American realtors reported $16,700, according to the NAR report "Career Choices in Real Estate: Through the Lens of Gender, Race, and Sexual Orientation." A variety of racial and ethnic trends impact this disparity, including length of time in the industry, the number of transactions made, ownership of a firm, and home prices by neighborhood.
ACRE Program
In Wisconsin, the Associates in Commercial Real Estate Program (ACRE) has operated for over a decade with a mission to expand diversity in the field. Founded by the Marquette University College of Business (Marquette Business), ACRE is a 24-week training program led by Local Initiatives Support Corporation Milwaukee, a community development financial institution, in partnership with three universities: Marquette University, the Milwaukee School of Engineering, and the University of Wisconsin-Milwaukee School of Architecture & Urban Planning. 
Experts from these schools volunteer to teach students in the highly selective program — this year, 25 out of 100 applicants were chosen. By May, the ACRE program is expected to have over 300 graduates.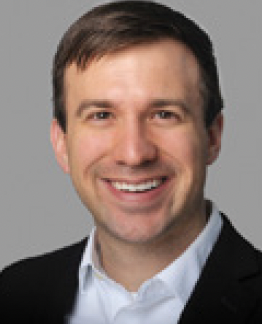 Andy Hunt, Vieth Director for the Center for Real Estate at Marquette University, says the long-term goal of the program is to diversify real estate networks. Success is reflected by alumni, many of whom have developed major commercial real estate projects and hold impactful industry positions.
Despite challenges from the 2008 financial crisis that resulted in the program's pause in 2010, Hunt says community momentum led to the restart of ACRE in 2014. Since then, the curriculum has constantly evolved to improve student support and education.
"Higher education institutions have an obligation to be part of the educational aspect of supporting diversity efforts across all industries," Hunt says. "If access starts with education, then our roles.— and our platforms — are incredibly important in terms of delivering real change in our world."
Djade Denson, a Marquette College of Business alum, enrolled in ACRE to gain knowledge about real estate and related entrepreneurial opportunities. The program has already connected him with a network of industry professionals and taught him how to identify key stakeholders.
"[Whether] it's someone in the city hall, or if it's an alderman, or if it's a financial institution where you're seeking your lending, or if you're searching for a strategic partner … , [the program teaches] you the process of who to talk to at what point in time," he says.
It's important to expand diversity in the industry for greater perspective, he says.
"Oftentimes, people pursue real estate or pursue commercial projects without doing the necessary footwork to really understand the community," Denson says. 
HBCU Programs
In addition to these efforts, historically Black colleges and universities offer new programs aimed at proficiency in the real estate industry. Some involve training led by nonprofit groups, professional development opportunities, and university specializations and majors.
For example, Alabama State University announced a partnership with the Alabama Association of Realtors in 2022 to promote careers in the field by offering internship opportunities and homeownership education outreach. North Carolina Central University also launched a real estate specialization within the MBA program in 2021.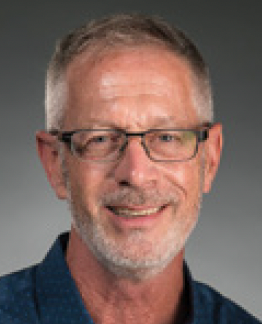 Since fall 2021, Grambling State University (GSU) in Louisiana has offered a minor in real estate through a collaboration with the W.P. Carey School of Business at Arizona State University (ASU). Students are able to take online real estate courses at ASU and transfer the credits back to GSU, says Mark Stapp, executive director of the master of real estate development program and Fred E. Taylor Professor in Real Estate at ASU.
"Ultimately, our objective is to incubate commercial opportunities for universities who don't offer them, with the idea that if it becomes sufficiently popular, they now have the platform to create their own degree programs or minors," Stapp says.
REAP Program
In 2022, the University of Colorado Boulder (CU Boulder) partnered with the nonprofit Project Real Estate Associate Program (REAP), a group dedicated to helping underrepresented professionals advance in the field. 
Graduates are eligible for CU Boulder's Executive Certificate in Commercial Real Estate program, which is taught by CU Boulder faculty and commercial real estate professionals. Students gain opportunities for advancement in an industry that historically lacks significant diversity, says Michael Kercheval, PhD, Sherman R. Miller Executive Director of the Real Estate Center within CU's Leeds School of Business.
"We've created better-trained real estate professionals, bringing broader perspectives to an industry that can have great impact on society," says Kercheval. "Real estate touches the lives and livelihood of every person in society.— it's where we live, work, shop, learn, worship, and play."●
This article was published in our April 2023 issue.