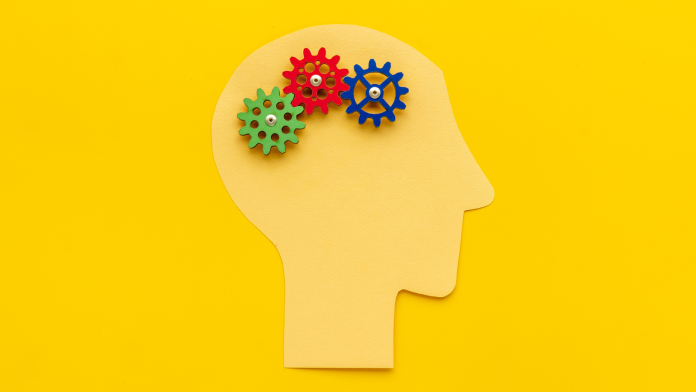 High school students with autism are attending college in greater numbers, thanks to new academic and emotional support services designed specifically for them.
The traditional path for more than 66 percent of students with autism was to not attend college within the first two years of graduating from high school, according to a report from Drexel University, "National Autism Indicators Report: Transition into Young Adulthood." Other research, published in the journal Research in Developmental Disabilities ("Students with Autism Spectrum Disorder in College"), found that only about 41 percent of students with disabilities, including autism, graduate with a bachelor's degree.  
Today there are approximately 75 support programs offered for neurodiverse students in 29 states, mostly at four-year colleges.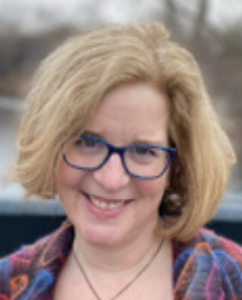 "It's changing for the greater good," Brenda Dater, executive director at the Asperger/Autism Network, says. "[Autism support] programs address the whole college experience, not just academics. What makes these programs work is that everyone at these institutions is on board. They have an understanding of what is needed and how to work with students with developmental disabilities so they can succeed."
Transitioning to Campus Life
From elementary school through high school, students with disabilities usually have individualized education programs (IEPs), which are legal documents that detail the specific special educational services each person needs. IEP services can include speech, physical, and occupational therapies. IEP plans end after high school because higher education operates under different guidelines. 
Universities have campus accessibility offices that offer basic services for students with disabilities, ranging from scheduling more time to take tests to ensuring students stay on track academically. Some colleges also have a counselor in their accessibility offices. 
Newer programs for students with autism, however, offer broad support and often involve multiple departments. For example, Rowan University's Center for Neurodiversity Autism Preparation and Achievement in the Transition to Hire (PATH) Program is situated between the Office of Accessibility Services and the Office of Career Advancement. The three departments work as a team. 
"PATH is dedicated to supporting autistic students and alumni in identifying their strengths and working as partners in meeting their goals," says Chiara Jean Latimer, PATH career coordinator and co-director for the center.
Designed for Student Success
Programs like PATH teach students to ask for academic, social, and emotional support. It's an adjustment from high school because many haven't learned how to advocate for themselves, so they don't ask for help.
"Learning to ask for accommodations is a huge step for some students," Dater says. "And what makes these programs work is the flexibility; they're tailored to the student's needs."
Some students check in with a counselor once a week; others need more support, which can include weekly meetings with graduate students who make sure they keep up with course loads, attending weekly events to socialize, and participating in emotional support programs, if needed. 
"I think the workload in high school oftentimes is menial compared to a student's true abilities," says Cat Rogers, a Rowan student. Rogers participates in PATH and will graduate this summer with a master's degree in STEM (science, technology, engineering, and math) education. He already has a teaching job lined up for the fall. 
Rogers made close friendships and found PATH to be a helpful program. 
"The amount of involvement is entirely up to the teacher, parents, and students," he says. 
Prioritizing Completion Rates
Sparse research exists on why or to what extent autistic students are at higher risk of not completing college, according to the report "Dropping Out and Moving On: A Qualitative Study of Autistic People's Experiences of University." However, possible contributing factors include a lack of autism understanding, mental health challenges, feeling like an outsider, and culture shock.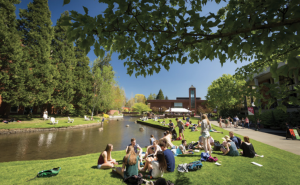 The more successful support programs seek to reinforce an outcome of college completion. Willamette University's College Access Navigators (CAN) welcomes 36 neurodiverse students into its program each year. Since 2019, students with autism, ADHD, and other developmental disabilities have applied to the program. 
Like Rowan's PATH program, which admits 15 individuals each academic year, CAN is free. Both are donor funded. Similar programs at most universities cost $5,000 to $7,200 a year, in addition to tuition. 
Willamette students who participated in the program during their first and second college years and no longer need support can train to serve as mentors in their final two years.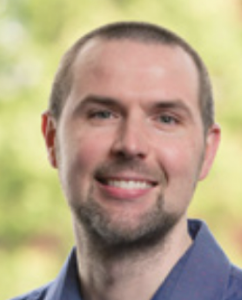 Jeff Larson, director of accessible education services, says Willamette's navigator assistants meet weekly to discuss any challenges a student may experience.
"We're seeing success," Larson says. "Students in the program graduate with degrees. Without these supports, students wouldn't have the opportunity to experience college life. College should be the whole package. That includes participating in clubs and making friends."
Finding a Match
High school guidance counselors may not be aware of newer support programs for those with developmental disabilities, says Jaime Smith, a certified education planner, so preparing for college can be a lesson in self-advocacy. Parents and students often do the investigative work themselves to obtain specific college information.
To help these students best determine their fit at an institution, Smith says that admissions representatives should have ready answers to the following questions, since the disclosures may significantly impact a student's success.
What specific services are offered and what are the associated costs?
Are standardized exams like the SAT required?
What is the average class size and the ratio of faculty to students?
How many classes are required each semester?
How accessible are professors outside the classroom, and are they familiar with the support program?
What is the four-year graduation rate?
What is the retention rate from freshman to sophomore?
What types of internships are available?
High school counselors might also suggest that students with developmental disabilities take a class at the local community college. 
"Some students with special needs aren't challenged in elementary and high school," Smith explains. "Taking a [community college] class lets students know if they can handle the work."●
This article was published in our July/August 2023 issue.