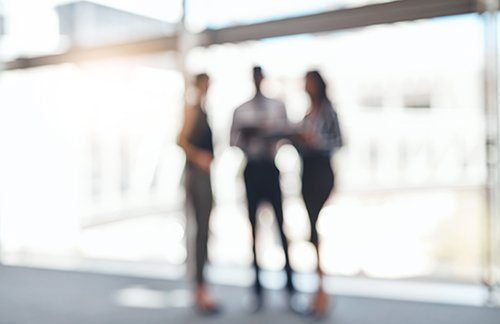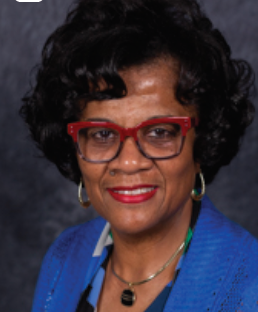 Racial protests following the death of George Floyd at the knee of police brutality in Minnesota inspired myriad responses, including calls for conversations about racism. White faculty and administrators have shared statements and affirmational emails, "checked in" with Black colleagues, and walked in Black Lives Matter protests calling for the removal of artifacts with ties to White supremacy. While such gestures have merit, we are two tenured Black women full professors who think it is "time to get real" about what is needed from White colleagues to interrupt racism in higher education.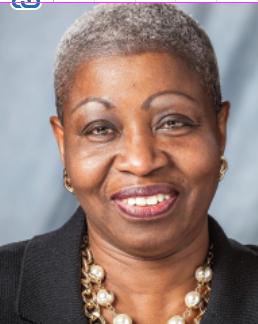 Enlighten Yourself about Racism in Higher Education
Racism in higher education is steeped in historical legacies of exclusion.  In truth, colleges and universities were not created for faculty of color. Faculty of color expend emotional, invisible, and physical labor teaching White faculty about racism at the cost of institutional privileges that support the White master narrative, including tenure. White faculty who desire to be effective allies can enlighten themselves about racism and its manifestations in academia. Ignorance of the problem is not acceptable. Instead, it exposes how higher education values certain categories of knowledge and devalues others at the expense of Americans being historically literate. Black people have lived and know this history all too well. Ignorance of it is how racism operates, reproduces, and perpetuates itself.
Educate Yourself about White Privilege and White Supremacy
White privilege is not what you did not have or what was not afforded to you. It is what you do not have to worry about, because you are White. White supremacy is not whether you believe yourself to be superior to faculty of color or not. It is acknowledging the fact that a system in which we work continues to perpetuate longstanding, unexamined, and inequitable policies, processes and practices, including as it relates to research, teaching, and service that were created by and benefit White norms. While you have enjoyed the luxury of a system that benefits you, colleagues of color have no choice but to experience how this system excludes them even as it requires them to meet routine obligations as a faculty member.
Cease Check Ins, Act, and Expose Your Racist Colleagues
Crises of racial injustice lead to emotional responses including anxiety, fear, confusion, disbelief, anger, frustration, panic, and guilt. While the desire "to check in" is empathetic, this desire can be perceived as a projection of guilt about racism. It can be viewed as temporary spectatorship and curiosity rather than profound interest in contributing to meaningful change. If you want to be an effective ally, call your White colleagues and engage in dialogue about racism and the courageous posture of becoming an anti-racist. Move from "White fragility" and disavowals of being a racist and shift from assuaging discomfort or defensiveness to learning how racism manifests itself in spaces where institutional business is handled and critically needed. So that we can cease believing we are only preaching to the choir, participate in dialogues on implicit and unconscious bias and resist the temptation to believe it's a waste of time. 
Reflect on How Scholars of Color are Used to Advance Research
Disciplinary societies and funding agencies expect research to be inclusive and just. White faculty and administrators often rely on faculty of color to render their expertise only to engage minority populations without regard for its implications. What are the implications of engaging faculty in research about such populations without their involvement in key leadership and decision-making roles on grant projects? White supremacy is maintained when faculty of color are excluded from the conceptual stages of advancing research affecting their communities.  Moreover, when faculty of color are engaged in service activities to advance diversity, they are often forced to forgo research that their colleagues will use to evaluate their scholarly productivity. These inherent inequities compound ways in which institutional racism shows up on campuses and affects who gets supported, tenured, and promoted.
Examine the Utility of Diversity Committees
Institutional committees on diversity and inclusion are created when there is a perceived problem that needs to be addressed. Such problems include responding to bias and racist incidents on campus, developing equitable and inclusive policies, designing access and success processes, and creating accountability and assessment measures. The problem may not necessitate examination; however, when institutions are unsure how to respond, committees are swiftly established. These tactics, while warranted in certain situations, can perpetuate systemic racism. Structural diversity does not need to be studied when the numbers for our campuses are clear. Campus climate assessments can be yet another overused tactic when the energy required to develop and respond to data are not enabled to create organizational change. 
Acknowledge that Racism Is a White America Problem
Toni Morrison argued that racism is a White America problem. The time for racial reckoning and healing is now. The deaths of Black women and men — including Ahmaud Arbery, Sandra Bland, Michael Brown, Philando Castile, Jordan Davis, Jonathan Ferrell, George Floyd, Eric Garner, Botham Jean, Trayvon Martin, Tamir Rice, and Breonna Taylor — remind  us that we live in an inequitable society where violence on Black communities persists, without regard to social, economic, and political parity. The persistence of racism in higher education institutions is its own form of pandemic. People of color are profiled, marginalized, ostracized, and vilified at our institutions because of their racial identity. The ideals of our American democracy — opportunity, freedom, justice, and prosperity — largely benefit White America through the exclusion and oppression of people of color. Systemic change occurs when White people acknowledge the need for change to safeguard these ideals.
Commit to the Elimination of Institutionalized Racism
Institutional racism gets normalized when the status quo is unchallenged, accepted, and unexamined. Stokely Carmichael shared that institutional racism is less overt and subtler than other forms. We experience it in institutional processes, attitudes, and behaviors that lead to discrimination, prejudice, and systemic racism. To eliminate institutionalized racism, institutions must take a stand to make campuses inclusive not only in student affairs but also in business services, development and advancement, supplier diversity, public relations, and policing. When White faculty become more knowledgeable about the nuances of racial bias, they will be more mindful of their interactions with students of color. As Shaun Harper reminds us, anti-racism is as much about faculty attitudes toward students of color as it is about pedagogy, curricula, classroom climate, and creating inclusive learning environments.
Understand that Whiteness as a Racial Identity Is Also Whiteness as Property
Whiteness is at the center of understanding race in America. Most White people do not think about racial identity because Whiteness is the norm. White faculty and administrators hold political, institutional, and economic power, and their racial identity, customs, and culture become the standard by which others are judged. These are ingrained in institutional culture, behavior, traditions, structure, policies, processes, and practices. Cheryl Harris' work on Whiteness as property helps us comprehend the proverbial understanding that the academy operates on the basis of equity and meritocracy is a questionable concept. There is property in higher education whose value the law recognizes and protects. Institutions create rules and policies around student access and success, faculty and staff hires, contracts, licenses, promotion, performance, and research that embody and legitimize benefits that accrue largely to White people. Remaining oblivious to the differential experiences of Black colleagues is part of the problem. Understanding Whiteness begins with acknowledging and learning about knowledge gaps relating to identity and property.
Break Your Silence, Speak the Truth
The phrase that "speech is silver and silence is golden" needs reexamination, because silence about racial injustice is complacency. Complacency is the core impetus for the Black Lives Matter movement. Silence can be violence, complicity, consensus, and betrayal. In spaces where micro- and macroaggressions, insults, and invalidations are witnessed, the silence is remarkably profound. Where are our White allies? Why are White colleagues silent? What are they worried about if they speak up? Faculty of color should not be expected to expend labor using our voices while others look on in silence. Black faculty need White colleagues who will reflect on their silence and speak the truth about racism. Courageous voices, not timidity and silence, will make a difference and disrupt the systemic racism we seek to eliminate.
Come Together to Dismantle the Ivory Tower of Academia
Dismantling the ivory tower entails honest engagement for inter- and intragroup dialogues, institutional reckoning and reparations, reimagining faculty work-life balance, acknowledging historical legacies of exclusion, modeling accountability, aligning espoused values with action, and having zero tolerance for acts of hatred and bigotry. We can cultivate new cross-racial friendships by interrupting racism for systemic change. Substantive change begins earnestly and cross-culturally when White faculty and administrators, with access to the tower and its benefits, relinquish the propensity to guard and protect others from entering and begin to engage in the serious work of connecting intellectual heft with the emotional intelligence this moment demands.●
Christine A. Stanley, PhD, is professor of higher education, vice president and associate provost for diversity emerita, and holder of the Ruth Harrington Chair at Texas A&M University. Marilyn S. Mobley, PhD, is professor of English and African American Studies and former vice president for inclusion, diversity, and equal opportunity at Case Western Reserve University. This article was published in our September 2020 issue.