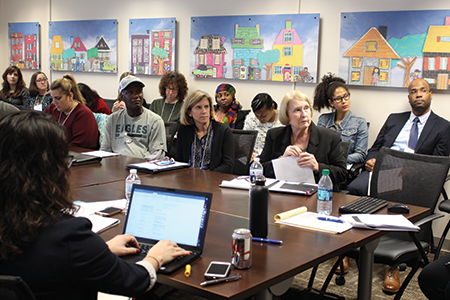 Every year, 30,000 young adults age out of foster care, according to KVC Health Systems, a nonprofit child welfare and behavioral health organization. As a result of inadequate support, only about half of these young people graduate from high school, even as 70 percent express the desire to attend college, according to the University of Pennsylvania's (Penn) Field Center for Children's Policy, Practice, and Research.
[Above: Members of the Foster Care to College (FC2C) working group meet at the Field Center.]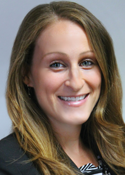 National data on college enrollment among foster youth is difficult to calculate for a variety of reasons, says Sarah Wasch, program manager at the Field Center, but the latest peer-reviewed research indicates that a mere 10 percent of youth who grew up in foster care earn a college degree. 
These young people face formidable challenges when it comes to higher education. They often lack the money to apply and pay for college, not to mention much-needed adult guidance when it comes to selecting and applying to schools. Moreover, many foster youths have bounced around multiple schools and homes, putting them at a disadvantage academically. 
Fortunately, colleges and universities as well as some government advocates are stepping up to offer this population the funding and services they deserve to build a meaningful life for themselves, starting with a college education. A few of the programs include the following:
Since 2008, Western Michigan University (WMU) has operated the Seita Scholars Program, which offers students with experience in the foster care system integrated support, "a family," and generous funding. By the end of summer 2019, the program expects to have produced 164 college graduates.
The state of Virginia initiated the Great Expectations program in 2008, which offers comprehensive services to youth in foster care at 21 out of 23 of the state's community colleges. Each of the colleges employs a coach who helps students from the foster care system obtain scholarships and financial aid, arrange transportation and childcare, and more. Since 2008, a total of 396 degrees or certificates have been awarded to Great Expectations students.
Since 2014, the Field Center — an interdisciplinary child welfare center formed in 1999 at Penn — has engaged in advocacy, research, and education supporting foster youth in higher education. Advocates have helped produce legislation, trainings, and programming that benefit college students from foster care across the commonwealth of Pennsylvania. 
Such programs and initiatives are especially significant in light of the growing number of children entering foster care as the opioid crisis intensifies. Between 2012 and 2016, the number of children in foster care increased by 10 percent, according to The Hechinger Report. These numbers notwithstanding, every year of education mitigates the chance of foster youth becoming involved in the criminal justice system, developing problems with substance abuse, or having early pregnancies, according to the Field Center. 
Seita Scholars
Seita Scholars, named for WMU alumnus and former foster care child John Seita, serves approximately 125 undergraduates each year.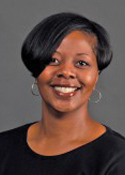 The scholars receive $5,000 each fall and spring semester and $1,700 per summer session if they choose to take classes in the summer. They are also eligible for several state scholarships. In addition, they receive a full Pell Grant, which amounts to approximately $6,000 per academic year, according to program director Ronicka Hamilton.
"If our students really budget right, they can and do graduate without any student loan debt," she says. "This is really our heart's desire for them." 
Five full-time coaches provide academic, social, and emotional support, training in "soft skills" and other services that help participants graduate.
Then the coaches work to prioritize each student's highest areas of need using a structure adopted from Maslow's Hierarchy of Needs. This approach leads to an ongoing "cycle of teaching and learning" in which coaches gather information about what students already know and what they have yet to learn. 
Building community and cultivating a shared sense of belonging are also key to the program. The Summer Early Transition (SET) week and the first-year seminar class provide these opportunities. 
During SET, six peer mentors — current Seita Scholars in good standing.— lead activities and discussions with incoming students for four days. The mentors encourage them, answer their questions, and help mitigate any stigma, Hamilton says.
The first-year seminar class is a course requirement for all incoming Seita Scholars, including transfer students. The class meets twice a week during the fall semester and participates in activities and presentations that focus on the foster care experience as well as how to be successful in higher education.  
Hamilton says that by the time the scholars graduate, most are eager to walk across the stage in a thick, blue stole that bears the name "Seita Scholars." "We do a really good job in dismantling stigma," she says. "Our students are always like, 'This is my family,' and 'You are my family.' And they ascribe those words [to us] — we don't. That's just the level of support they know that they can get from us." 
Great Expectations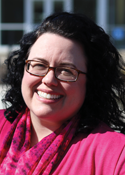 Great Expectations, established a little more than a decade ago, enrolled 1,372 participants in 2016-2017. The program is primarily funded by philanthropic donors who give at the state level to the Virginia Foundation for Community College Education, says Wendy Smith, a Great Expectations Coach at Blue Ridge Community College in Weyers Cave, Va. Some individual institutions also receive money from private donors. 
She and 20 other coaches assist students from the foster care system "with basically anything that would inhibit their access to education," Smith says. Their efforts encompass housing, transportation, financial planning, academic advising, arranging class schedules, and assistance applying to four-year institutions, among other responsibilities. 
A state-sponsored career coach program at Virginia high schools helps foster youth connect with the program. Social workers also play a role in recruiting students. Since the program launched, the number of participants has multiplied 12 times over. Blue Ridge typically serves 30 students per semester, Smith says, and since 2013, the community college has provided services to a total of 158 students. 
Dennis Villeda is a second-year Great Expectations student at Blue Ridge studying human services. He plans to continue his education at a four-year institution. Villeda says he is especially grateful for assistance in obtaining scholarships and filling out the FAFSA form.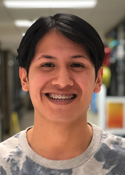 "It has alleviated a lot of stress because I don't have any family members or anybody I can go to who has a lot of knowledge about college," he explains. 
Smith seconds these remarks. "Having a dedicated coach to really help students walk through the [higher education] process provides them with a support network that they might not otherwise have," she says. 
Penn's Field Center for Children's Policy, Practice & Research
"Children don't grow up in silos, and so the issue of child protection should not be solely relegated to one profession. [We] need to work together to protect children who are victims of abuse and neglect," says Wasch, who leads educational initiatives for foster youth at the center. Two of these initiatives are the Foster Care to College Project (FC2C) and program development at colleges and universities across Pennsylvania. 
FC2C is the collective effort by stakeholders and experts in the Philadelphia region. The group includes lawyers, admissions officers, researchers, foster parents, and other community members who have a role to play in the educational outcomes of foster youth. 
One of the group's major achievements was gathering the input of experts across the United States and designing an original curriculum for financial aid officers about how to effectively assist foster youth in securing government aid as well as grants and scholarships. "In June 2016, we were able to successfully train 100 financial aid officers from various colleges and universities in southeastern Pennsylvania," Wasch says. 
The working group also conducted research on the different tuition waivers offered to these young people by individual states, ultimately proposing a waiver for Pennsylvania called the Fostering Independence Through Education Act. The bill unanimously passed Pennsylvania's House of Representatives but did not make it through the Senate. As the state's 2019-2020 legislative session begins, Wasch says she is "optimistic that [the bill] will continue to receive support from stakeholders and legislators alike." 
In terms of program development, "the Field Center has provided training and technical assistance to 17 different colleges and universities across the commonwealth of Pennsylvania," Wasch says. These schools range from small private liberal arts colleges to large state institutions, and they receive multiple layers of support from the Field Center.
The Center helped develop the PROFS (Providing Resources and Opportunities for Future Standouts) program at Kutztown University and the Promise program at Westchester University. PROFS requires participants to meet weekly with a success coach and awards them a $500 scholarship and free housing each semester. The Promise program gives foster youth access to year-round housing, food, and supplies from the university's Resource Pantry, priority employment opportunities, scholarship opportunities, mentoring, and more. 
To begin establishing resources for foster students, Wasch says, the easiest thing to do "is designate a single point of contact on their campus." Doing so streamlines communication on a variety of complex issues, including admissions and financial aid. The designated contact person reaches out to local school districts and child welfare agencies as well as helping students navigate financial aid paperwork.
Whatever the approach, "we strongly advocate that any program aimed at improving outcomes for students from the foster care system center youth voices in the process," she says. "If you don't center the voice of foster youth in this conversation, you'll be doing a disservice to the very population you're trying to serve."
Ginger O'Donnell is a senior staff writer for INSIGHT Into Diversity. This article ran in the June 2019 issue.