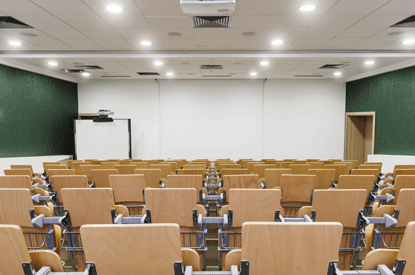 Approximately 2,500 students at the University of Alaska (UA) have been abruptly left without thousands of dollars in individual scholarships less than two months before the start of classes, according to NBC News. The loss of funding comes in the wake of mass budget cuts for UA, ordered earlier this month by Republican Governor Mike Dunleavy.
The Alaska Performance Scholarship (APS) program typically awards $2,378 to $4,755 per qualifying student, according to the Alaska Commission on Postsecondary Education. In-state tuition and fees for UA's flagship campus in Anchorage is $7,758, according to the school's website. The total estimated cost of attendance for a student living on campus is $25,122.
Now, many APS students will likely have to choose between taking out student loans to make up the difference or putting their education on hold entirely.
Alaska launched the APS program in 2012 to help promising students pursue degrees in their home state with the hope they would put their newly acquired skills back to use in Alaskan communities. Now, university officials worry that this latest development, coupled with the UA Board's July 22 decision to declare exigency and rapidly downsize campuses, will lead to serious "brain drain" for the state.
This is especially problematic given the fact that only one in five students who attend out-of-state colleges return to Alaska after graduating, according to NBC News.
The loss of APS funding is likely to be a point of a contention for Alaskan youth because many spend their high school years working toward obtaining the scholarship, especially those with concerns about college affordability. To qualify, applicants had to maintain a high GPA, have taken specific classes, and performed well on the SAT or ACT. The amount of APS funding a student received depended on their level of academic success.
Some Alaska teachers marketed the scholarship to students as one of the best ways to afford college. State Rep. Sara Hannan, a Democrat and former high school teacher, told NBC News that she always recommended APS to her students when they came to her with anxiety about the cost of higher education.
Governor Dunleavy has made the case that significantly reducing UA's funding as part of a $400 million reduction in overall state spending is necessary to balance Alaska's budget while retaining the Permanent Fund Dividend, an annual payout of up to $2,000 for  residents.
"Everyone can clearly see that the State of Alaska can no longer afford to continue down the path of oversized spending, outsized government, and out-of-line priorities," Dunleavy stated in a press release.