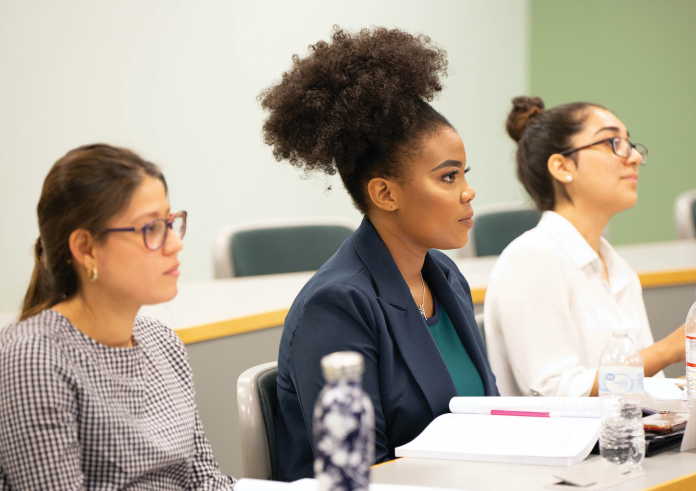 Diversity Champions exemplify an unyielding commitment to diversity and inclusion throughout their campus communities, across academic programs, and at the highest administrative levels. INSIGHT Into Diversity selected institutions that rank in the

 

top tier of Higher Education Excellence in Diversity (HEED) Award recipients.

 
The University of Houston Law Center (UHLC), located in one of the most multicultural cities in the U.S., is one of the nation's most diverse law schools. Nearly 40 percent of first-year students in 2021 were members of underrepresented ethnic or racial groups, almost 25 percent were nonresidents of Texas, and more than half were women. The school attributes its ability to cultivate such a diverse student body to its comprehensive efforts to support underrepresented students, starting early in their educational careers and continuing through their time in the workforce.
Leonard M. Baynes, JD, became the first Black dean of UHLC in 2014. A longtime advocate for diversity, equity, and inclusion (DEI), he has worked to instill these principles into every aspect of the law school. It is the institution's responsibility, he says, to support underserved students throughout their entire education and career journey, not just during their enrollment. 
"What I aim for with our law school is to make sure we support [DEI] for students starting before they even enroll all the way through to the time when they are working," he explains. "We try to make sure that we are there for every aspect of their journey." 
These efforts include unique pre-law programs tailored to underrepresented individuals, innovative courses dedicated to racial justice in law, DEI outreach and discussion with law firms, and much more. 
Pre-Law Pipeline Program
UHLC's Pre-Law Pipeline Program, which is designed to increase the number of underrepresented students who pursue legal education and graduate school, has been one of the center's most successful DEI efforts since its launch in 2015. Of the 307 students and working professionals who have completed the program, nearly 100 have been accepted to UHLC or other law schools, receiving a combined $7.6 million in scholarships. Sixty-five percent of participants who have completed the program and graduated from college have gone on to pursue some form of graduate education.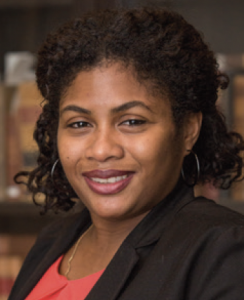 Kristen Guiseppi, the program's director, credits Baynes's commitment to diversifying the legal profession for inspiring the pipeline's creation. His vision, combined with funding and support from UH and partner institutions, have led to a thriving program that helps future lawyers at multiple stages of their educations and careers, she says. 
"A big reason why this program exists is just to ensure that our students know how to move forward," Guiseppi explains. "All of our [participants] are capable, all of them are stellar, but in many cases, they don't know how to go about the journey of getting to law school. This program does a very good job of demystifying that process and helping students figure out what their next steps will be."
The pipeline agenda is divided into the following four tracks:
Scholar I, for first- and second-year undergraduates nationwide
Scholar II, for rising college seniors nationwide
UH Cougar Law, for rising college seniors at UH

 

Working Professional, for college graduates nationwide
Each track lasts several weeks. Originally designed as summer residential experiences at UHLC, they have operated online since 2020 due to the COVID-19 pandemic. This transition has not, however, diminished the robust learning that takes place, according to Guiseppi. 
Some of the program participants take introductory law school courses led by UHLC faculty on topics such as criminal law, torts, property, civil procedure, and contracts. In addition, the Scholar I program offers legal writing and trial advocacy curricula and connects students with summer law internships. All participants also learn about mental health and wellness, especially when it comes to issues that uniquely affect underrepresented students, such as imposter syndrome. Each is paired with law student and attorney mentors who match their professional interests.
The Scholar II, UH Cougar Law, and Working Professional programs provide comprehensive Law School Admission Test (LSAT) preparation and assistance with law school applications and resumes. 
While the students come from many different walks of life, they are all underrepresented in legal education and professions. Half are first-generation students, and 54 percent come from families earning less than $50,000 annually. Nearly 50 percent are Black, 30 percent are Hispanic or Latinx, and 12 percent are Asian American or Pacific Islander. The majority — 75 percent — are women. 
The program recruits students from across the U.S. with the help of its partner institutions — Dillard University, a historically Black institution in New Orleans, and the John Jay College of Criminal Justice, a Hispanic-Serving Institution in New York City. The application process mirrors that of law school and includes a personal statement, writing sample, and letters of recommendation. In addition to requiring a minimum 3.0 GPA, the program considers how passionate applicants are about pursuing legal careers, according to Guiseppi. 
"We're looking to see whether or not a student is able to demonstrate a true commitment to law," she explains. "Also, we're looking at their college experiences and just ensuring that we have a good sense of who the student is, what they're trying to achieve, and what is their 'why' in wanting to be part of this program that can help them get to the next level professionally."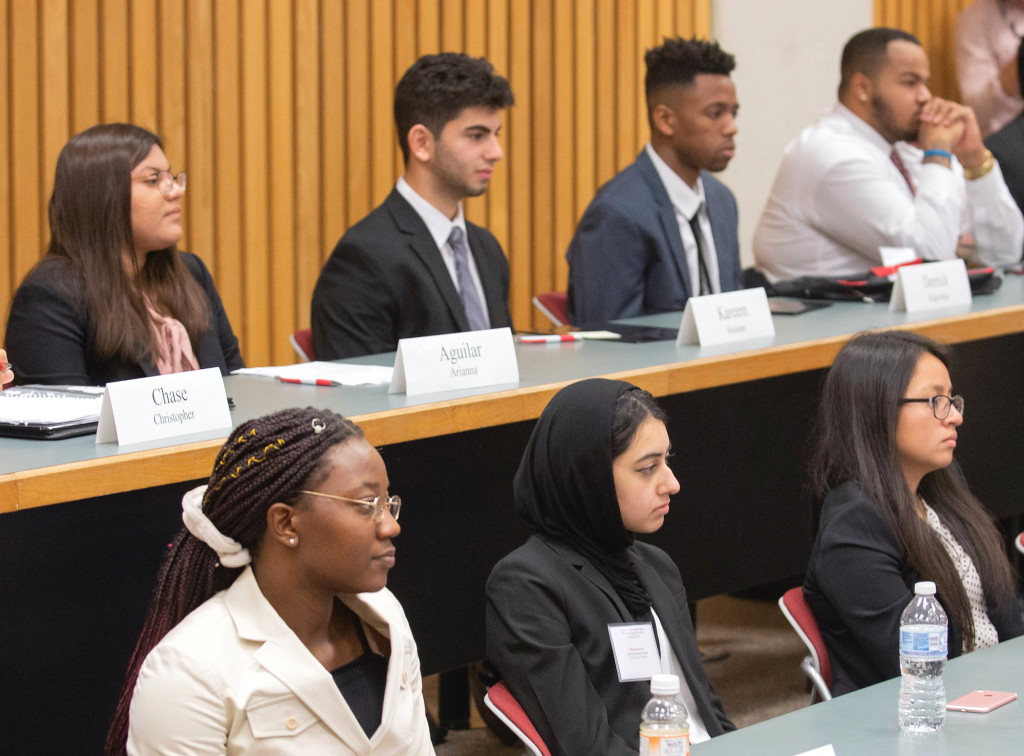 The UHLC Pre-Law Pipeline Program ranges in cost from $600 to $1,600, depending on the track, and financial aid is available for low-income students. By comparison, private law school admissions consulting tends to range from several hundred to several thousand dollars per session, and the most popular LSAT preparation courses range from $300 to $1,850.  
The pipeline program is designed with the understanding that one size does not fit all, and that it is important to meet students where they are on their individual education and career paths, Guiseppi says. Program staff and mentors also keep in touch with participants long after they finish their summer sessions, continuing to provide professional guidance and support, she adds. 
"Our students say that this program has changed their lives by providing much-needed clarity and direction," she says. "That doesn't end once they have completed the summer program. We maintain contact with everyone who participates to ensure that they are continuing to make the best choices for their goals."
"George Floyd and the Aftermath: Equal Justice and the Law" Intersession Course
Another way that UHLC promotes DEI across campus and in the legal profession is by providing students with in-depth educational opportunities on a wide range of subjects related to DEI and law. In January 2021, the school introduced an innovative new course for those interested in learning specifically about the impact of George Floyd's murder on racial justice, criminal law, and more. 
UHLC was motivated in part to create the course because Floyd grew up in Houston's Third Ward neighborhood, a historically Black community near campus, explains Meredith J. Duncan, JD, the Alumnae College Professor of Law and assistant dean of Diversity, Equity, Inclusion, and Metropolitan Programs. 
"Because of his ties to Houston and because of the magnitude of the racial awakening, for lack of a better term, that occurred, we just felt that it was important and necessary for us to address this issue with our students and with the surrounding community," she says. "So this intersession course is one of the good things that we did to address these issues and not let the George Floyd incident and all that has come of it just go by unacknowledged by the law center."
The class, titled "George Floyd and the Aftermath: Equal Justice and the Law," has been offered twice thus far as an online, one-credit hour intersession course held for a week between semesters. Students meet for approximately four hours a day to discuss topics ranging from Floyd's childhood to immigration policies to the death penalty. Experts from UH and across the legal industry serve as guest speakers for each topic, and students must submit daily reflections that discuss how they are relating to the material. 
Duncan, who leads the course, limits enrollment to 25 students because having a smaller class size helps participants feel more secure in confronting some of the course's emotionally challenging material, she says. This is especially important for helping the class bond as a group over a short time and feel comfortable enough to have frank discussions about topics touching on race, privilege, and identity. Students who want to take the class must apply and provide a written statement about why the topic is important to them, Duncan explains.   
Those who are accepted must read two books prior to the first class that explore how attorneys have fought to defend Black Americans from the U.S.'s discriminatory justice system: Just Mercy: A Story of Justice and Redemption and Devil in the Grove: Thurgood Marshall, the Groveland Boys, and the Dawn of a New America. They must also read a series of articles from The Washington Post exploring Floyd's life and how his community, education, and more were affected by systemic racism.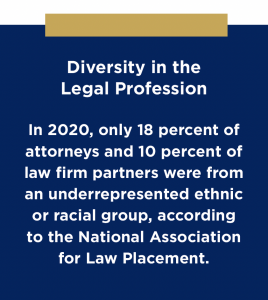 Many students, especially those who do not come from communities of color, say that the course covers topics their education has never addressed, according to Duncan. "I get a lot of comments saying that this should be a required course for all students, because they're learning new things about the country they live in that they weren't aware of before," she says. "Some of them say it is a life-transforming class." 
Students of color have also expressed relief that some of the issues brought up in the class are finally being discussed openly in an educational setting, says Duncan. "Most of my students who provide feedback say that they find it to be very refreshing even though it is very challenging," she explains. 
Based on her students' urging, Duncan and UHLC are currently exploring how to convert the class into a semester-long course. Doing so would help meet the significant demand from students who are eager to learn more about race and the law in the U.S. 
"If it's turned into a semester-long course, I intend to have an even more structured approach that will help students deal with the somewhat gut-wrenching and introspective materials that they will be asked to grapple with," Duncan says. 
Dean's Diversity Dialogues
For Baynes, promoting DEI includes supporting diverse representation and inclusive climates in the workplaces where students will one day be employed. Last year, he and UHLC developed a unique method for spreading this message within the legal profession when they launched the Dean's Diversity Dialogue series. 
The series consists of Zoom discussions with managing and hiring partners from law firms across Texas and the nation. Sessions focus on specific DEI-related topics and typically include a short reading on the subject. Baynes then leads the participants in discussing how the issue at hand relates to the legal profession. 
The dialogues range in size depending on their subject and scope. In April, 64 Black attorneys from across the state joined a session titled "Texas Big Law, Black Law Partner/Corporate Counsel Summit," that focused on the recruitment and retention of African American lawyers. Participants heard from a panel of speakers before gathering in breakout sessions to discuss how they might work together to promote mutual success, according to Baynes. While some of the dialogues are intended as interracial discussions, this event helped Black law firm partners — who tend to be both severely underrepresented and thinly spread throughout the state — to connect. 
"Sometimes these partners don't know each other, but they can be pretty influential," Baynes says. "They can help each other, and they can influence their firms to do more in support of [DEI]." 
Another recent conversation focused on diverse hiring issues. Baynes asked the participants to read an article about the process for selecting a successor for longtime "Jeopardy!" game show host Alex Trebek, and then led them in a discussion about how that highly publicized search correlates to hiring patterns at law firms. He asked attendees to consider how the candidate pool for Trebek's replacement appeared somewhat diverse while still excluding certain demographics, the ways in which the candidates of color were put at a disadvantage, and the implications of a White male producer initially being chosen for the role. These factors all reflect aspects of hiring in the legal field, where job seekers of color often face hidden obstacles and those with insider connections have advantages, says Baynes.  
"It was really helpful for us to have these kinds of conversations with lawyers, both in Houston and elsewhere, where we could all brainstorm about what barriers there might be to hiring lawyers of color and how you can overcome those barriers," he explains. 
Providing a space for professionals at law firms to talk frankly about these issues and to collaborate on more equitable hiring strategies benefits UHLC's underrepresented students once they enter the workforce,
as well as current job-seeking alumni, according to Baynes. He also sees these dialogues as necessary for cultivating broader change in this sector. 
"The legal profession can open doors and dismantle segregation, yet it's one of the least diverse professions," he says. Despite decades of working to improve access and inclusion, people of color remain extremely underrepresented in this field, proving that new and innovative steps must be taken to create real change, according to Baynes. These efforts must include law schools and firms working together.
"I think most law firms want to do more, but it's a matter of [schools] figuring out how to really be helpful to them, because we can't keep doing the same old things or we're going to keep getting the same results," he explains. "We actually need to think bigger and differently than we've ever done before."
Baynes says his goal with the dialogue series is to continue to grow and eventually have every managing partner in the state of Texas participate in at least one session. Past attendees have already expressed their eagerness for follow-up discussions that will allow them to continue brainstorming how to overcome hiring and retention barriers for underrepresented attorneys. Some have created similar dialogues within their firms or spread the word about the opportunity to their colleagues. This all indicates to Baynes the power that such open conversations can have on the profession.
"I feel like I have a responsibility, because I am unique to this role, to think about creative solutions and provide opportunities for creative conversations that will help us move further along the path to diversity," says Baynes, who is both a first-generation American and first-generation college graduate. "So many times in my career I've been the first, and I don't want to be the last."●
Mariah Bohanon is the managing editor of INSIGHT Into Diversity.
The University of Houston Law Center is a 2021 INSIGHT Into Diversity Diversity Champion and a 2016-2021 recipient of the INSIGHT Into Diversity Higher Education Excellence in Diversity (HEED) Award.
This article was published in our July/August 2022 issue.