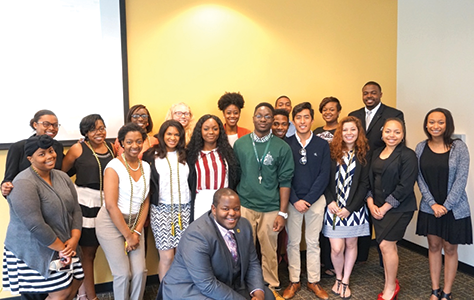 At just 50 years old, the University of Alabama at Birmingham (UAB) is a young institution with big aspirations. UAB is the largest single employer in Alabama, employing a workforce of more than 23,000 faculty and staff while supporting more than 64,000 jobs statewide. It is the premier research institution in the state and the only public, four-year university in Birmingham. UAB and its world-class academic medical center are a critical source of education, healthcare, community service, and economic development for the diverse populations in its surrounding community and across Alabama.
[Above: MSP celebrates its graduating seniors and recognizes the accomplishments of its members as both a cohort and as individuals. The program is based on the principle of "each one, reach one."]
Diversity and inclusion have been central to UAB since its founding in 1969, just four years after the racial integration of the state's colleges and universities, says vice president for diversity, equity, and inclusion Paulette Patterson Dilworth, PhD. With a student population that is 40 percent from underrepresented ethnic and racial groups and nearly one in five students identifying as African American, UAB continues to be "the engine driving diversity and inclusion in higher education in our state," she says. 
UAB president Ray L. Watts says the university is honored "to be among the select group of colleges and universities named Diversity Champions. Earning this recognition is a testament to UAB's longtime commitment to keeping our shared value of diversity at the center of our thinking every day, as well as the outstanding work of our Office of Diversity, Equity, and Inclusion (ODEI) and countless others across campus. Diversity is among the core values that drive our policies, strategic planning, and ongoing success, and UAB is pleased to be recognized as a national model for these efforts."
This intentional, collaborative approach is evident in UAB's unique Equity Leadership Council.
Each academic and administrative unit on campus has its own equity adviser who serves as a liaison between their office or department and ODEI. Together, these individuals make up the council, which advises Dilworth and UAB leaders to "chart the course" for all matters related to diversity, equity, and inclusion, she says.
In addition, ODEI offers extensive diversity education and training opportunities on campus and beyond. More than 8,000 faculty and staff members have completed online training and instructor-led modules on unconscious bias, sexual harassment, Safezone training, and bystander intervention. Events like the Critical Conversations community forum series offer every member of the campus and wider community the opportunity to hear from experts on difficult but necessary topics to advance and promote inclusive excellence. Partnerships between ODEI and local entities — including business and industry, the Birmingham Civil Rights Institute, and historically Black colleges and universities — enable UAB to serve as a diversity and equity leader for the entire surrounding community. 
These extensive efforts guide UAB's strategic goal of educational access and student success. Underrepresented students have numerous opportunities to be mentored by peers, faculty, staff, and alumni. Academic and social support services tailored to the diverse needs of students and employees are abundant. The encouragement and resources necessary to go further in one's education or career are readily available.
Multicultural Scholars Program
The Multicultural Scholars Program, which provides academic and financial assistance for underrepresented students, is based on the principle of "each one, reach one" because every member is expected to "pay it forward through volunteerism and mentoring others," says Brandon Wolfe, PhD, assistant vice president for Campus and Community Engagement.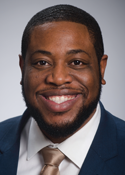 Each year, MSP enrolls 25 high-achieving first-year underrepresented students. Members receive partial scholarships and are connected with upperclassmen, employee, and alumni mentors who share their academic and career interests. Students meet regularly with their individual mentors, who share how to succeed at UAB and provide tips on maintaining a healthy work-life balance and avoiding common college pitfalls. 
Many MSP alumni are actively engaged with the program. Connecting current members with alumni gives students a jumpstart on learning "the ins and outs of their field, what steps they need to take to ensure their résumés are competitive, and how to actually transfer their skills to the workforce," Wolfe says. "When we think about pipeline programs, we often think about getting students into college and graduate school, but MSP is focused on actually getting them through to the workforce."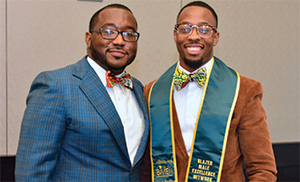 Members also maintain strong connections as a cohort. They attend monthly meetings with Wolfe, ODEI staff, and senior MSP students to discuss issues such as identity formation and preparing for graduate school. Furthermore, Wolfe says, the ODEI serves as a constant resource, whether for studying in the office's Educational Resource Lab or visiting with him directly.
Wolfe emphasizes the team effort between ODEI, the MSP mentors, and the students. "Together, we do anything we can to facilitate MSP students' overall academic success and career planning because we understand … that each has their own unique needs, challenges, and goals," he says. 
Blazer Male Excellence Network
Another program, the Blazer Male Excellence Network (BMEN), offers academic, social, and mentorship support tailored to African American male students. The program is open to "as many students as would like to participate," says Chris Jones, director of Student Multicultural and Diversity Programs (SMDP). Those who join are paired with a junior or senior mentor who shares their major or other characteristics that help them relate to one another.
Mentors assume much of the responsibility for facilitating the program, starting with BMEN's freshman orientation week before the start of the fall semester. The event includes intensive math and English lessons, sessions on transitioning to campus life, and social activities that help incoming members bond with one another and their mentors. "Our peer leaders spend the entire week with their mentees and plan all of the co-curricular programs," Jones says. "We advise them on activities, but what they do is really up to them." Barbershop talks, which include free haircuts from local barbers, and pep rallies for UAB athletics are just some of the unique bonding activities established by BMEN mentors.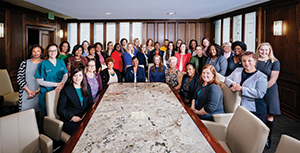 The mentors are upper-level students who want to support young men from backgrounds similar to their own. Their training includes a leadership retreat, lessons on social justice and diversity issues, and learning instructions on how to recommend the appropriate resources to mentees. These upperclassmen meet regularly with their mentees, giving guidance on any academic challenges or issues with adjusting to college life. Mentors also report to SMDP so Jones and other staff members can intervene when a first-year student is struggling.
A major focus of BMEN is ensuring members develop a sense of belonging at UAB. Having a connection to high-achieving African American upperclassmen "changes the narrative that so many Black men have already internalized by the time they come to campus," Jones says. "When you see someone who looks like you and is president of the student government, who is involved in undergraduate research, who is making the president's list every semester, it gives you a vote of confidence to know that this is a campus where young Black men are excelling in every way."
Commission on the Status of Women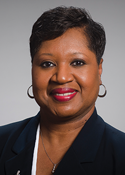 Since 2004, the UAB Commission on the Status of Women (CSW) has served as "a forum that advocates and examines progress" for female faculty, staff, and students," says Anita Clemon, commission chair and assistant vice president for Institutional Equity. 
CSW includes representatives from each of UAB's 12 colleges and schools. "Representatives are responsible for making themselves known as a resource for female students and employees and are available for conversation," Clemon says. "The communication that happens between representatives and the women within their units feeds back into the commission as a whole and helps us determine what we should be focusing on." 
In addition to staying attuned to the concerns of employees and students, CSW is proactive in celebrating women's accomplishments. The annual Outstanding Women Awards ceremony "acknowledges and honors women faculty, staff, students, and even those in the community who work to support other women," Clemon says. The event takes place during Women's History Month and is an important tradition for UAB that dates back 26 years, she says. 
Among the six award winners in 2019 are a faculty member who helps other female employees advance in their careers, an administrator who encourages and assists junior faculty in securing research funding, and an undergraduate who advocates for sexual assault survivors in the surrounding community. 
In keeping with its focus on solidarity, CSW offers a weekly support group focused on topics specific to women and opportunities for empowerment and self-improvement. The commission also recently launched a seminar series on "how women rise," Clemon says, which is led by female campus leaders who share their experiences in overcoming obstacles to achieve success. "We're hoping that having these women come talk about their own experiences will help individual attendees understand that these women are exceptional, but they're human too. Hopefully they will take a nugget from a speaker's story and be able to apply it to their own lives," she says. 
The success of UAB and CSW's efforts to create positive learning and work environments for women is evident in the university's demographics. Women represent 60 percent of the student body and 65 percent of the total workforce at the university and UAB Hospital. UAB has had two female presidents in the last 20 years, and women currently hold a number of leadership positions at the executive and departmental levels.
Mariah Bohanon is the associate editor of INSIGHT Into Diversity. UAB is a 2018 Diversity Champion and a 2016 and 2018 Higher Education Excellence in Diversity (HEED) Award winner. This article ran in the June 2019 issue.