Imagine there's a public crisis in the city of Hialeah in Miami-Dade County, Fla., where 96 percent of the community identifies as Hispanic or Latinx. Who would be the best spokesperson to communicate with citizens on what to do and how to stay safe? Research indicates people prefer to hear news and information from individuals similar to themselves.
The problem is that public relations (PR) remains a majority-White profession. A 2018 Harvard Business Review analysis of federal labor statistics found the industry is 87.9 percent White, 8.3 percent African American, 2.6 percent Asian American, and 5.7 percent Hispanic or Latinx. Industry leaders are still trying to figure out how to improve those numbers, which become even more stark in the C-suite. Though women make up 70 percent of the entire PR workforce, they represent only 30 percent of agency executives.
[Above: Camille Howard shows off her presentation as students in DePaul University's Public Relations and Advertising Graduate Program present their work during the third annual e-Portfolio Showcase in 2016 at the University Center on DePaul's Loop campus. (Jamie Moncrief/DePaul University)]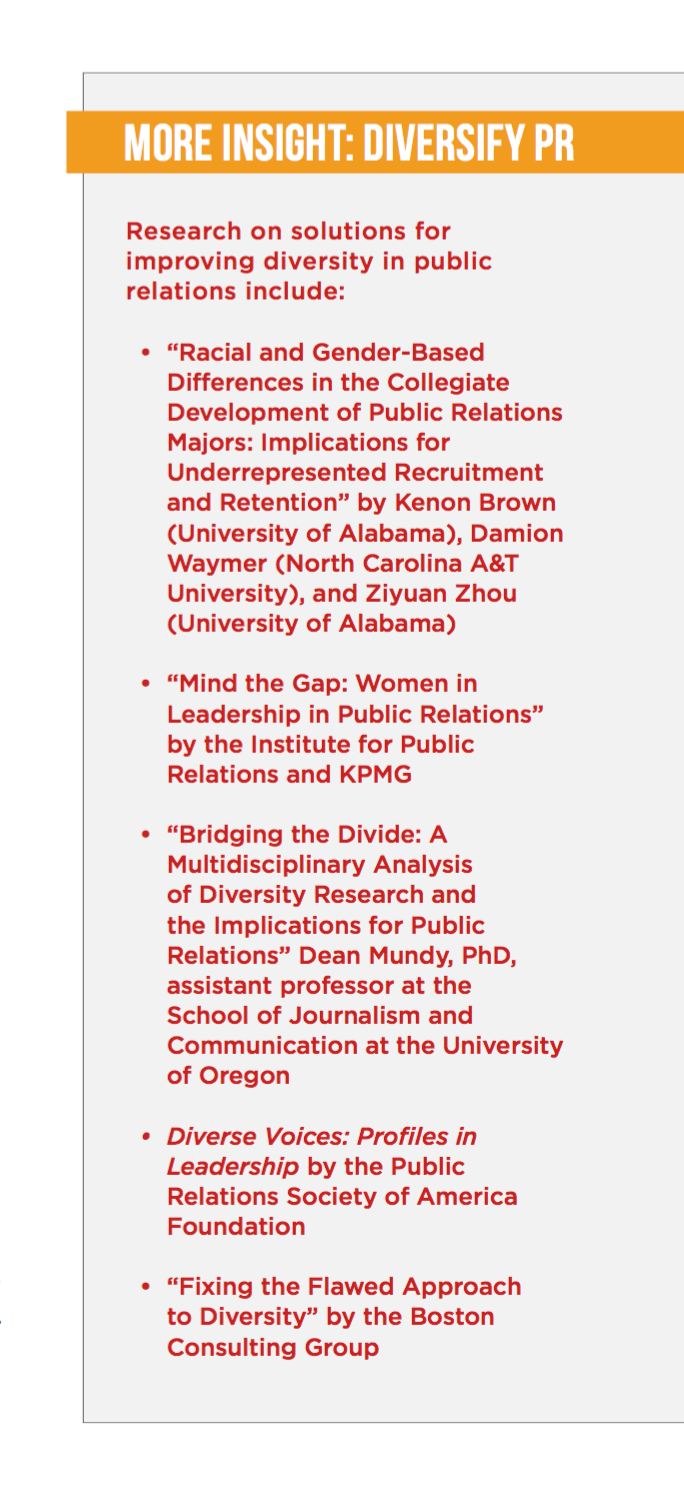 Despite the expectation that the United States will become a minority White country in the next two to three decades, progress on hiring more people of color in PR has been slow. In addition to bias at the executive level, part of the problem begins in colleges and universities.
Underrepresented students are "less likely to build a professional network in PR, build a strong support group among other public relations students, and experience comfort interacting with other students in the classroom and in extracurricular activities," according to a 2019 study by the University of Alabama and North Carolina A&T University published in the Journal of Public Relations Education.
Combined, employer bias and a still mostly White talent pipeline create barriers for racial diversity in PR. Industry leaders are still trying to figure out best practices for breaking them down, but unlike in decades past, increased awareness of the issue and research on solutions have now made action possible.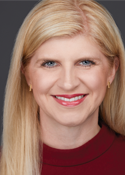 Changing Expectations
Tina McCorkindale, president of the Institute for Public Relations, believes agencies are trying to improve racial diversity, but she recalls a moment during a question-and-answer session after a webinar on women in leadership when her belief was called into question.
"One of the [webinar attendees] said, 'How is this different than 30 years ago? We were talking about the exact same thing,'" McCorkindale says. "It was a little shocking to me." But what was acceptable 30 years ago is no longer acceptable now, she adds, and people are more aware, although there is still a lot of "work and action that needs to be done."
"It's not just a woman, an African American, or a Hispanic thing," McCorkindale says. "It takes a whole industry."
Promoting diverse voices isn't only important in communicating with the public, but it also helps private sector agencies gain a competitive edge, says Maria De Moya, PhD, associate professor of communications at DePaul University in Chicago. De Moya is also director of the Latino Media and Communication Program at DePaul.
Agencies with multicultural employees have an advantage because their audiences are diverse. Varying viewpoints in the office help connect with those audiences.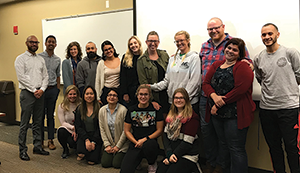 "The people we're trying to get to buy laundry detergent come from different backgrounds, different experiences," De Moya says, using the example of selling Tide-brand detergent. "Americans and millennials are all for trying something new. For Latinos, especially for household products and food, we tend to be traditional and say, 'I wash my clothes with Tide because my mom washed my clothes with Tide.' If you don't know how to culturally read your audience, then you're going to have a problem."
White researchers can discover these types of cultural messages, but employing people from the different target audiences helps agencies take a shortcut to a more nuanced understanding.
Anecdotally, De Moya has heard positive and negative reactions from her students of color who go on to work for major firms. One Latino applying for a job took it upon himself to talk with pharmacists in Hispanic communities in Chicago about how customers there shopped. His cultural know-how and innovation landed him the job.
An African American student of De Moya's didn't have as much luck in a fellowship aimed at recruiting underrepresented employees. He said he was hired and celebrated, but his supervisors never gave him work to do or a specific role. He talked to his boss about his feeling that the position was a "token" job. The fellowship improved after that.
"He was willing to advocate for himself," De Moya says. "Students have to be proactive to be successful. We're training them to work in the second largest PR industry in the country. They're competing with all the other students in the region and young professionals looking to enter the market." The average DePaul public relations student completes two or three internships before graduation.
Tactics for Real Change
Some students simply don't know public relations is an option as an area of study because much of the work happens behind the scenes.
To introduce PR before college, another communications professor at DePaul, Ron Culp, PhD, started a program aimed at underrepresented high schoolers at the Midtown Center for Boys in Chicago. Another initiative, the Bateman Competition organized by the Public Relations Student Society of America (PRSSA), gives students an opportunity to develop campaigns for real clients.
Camille Basto, a public relations student at DePaul, is participating in the competition along with four other students under the guidance of De Moya. Basto says she has learned through her research for the competition that "the driving force in the lack of awareness in diversity is the fact that White people are uncomfortable talking about diversity with multicultural people."
In their campaign, Basto and her teammates — Katrina Marcotte, Colleen Raymond, Alicia Maciel, and Meagan Perkins — will bring a lightweight couch around campus and encourage people to sit with them and talk about what diversity means to them. "We are trying to break down barriers and invite all ethnicities to talk about diversity and inclusion in PR," Basto says. For more information on the campaign, search the hashtag #PRGetsComfortable on Twitter.
Despite programs like the Bateman Competition and a growing conversation among professionals, the industry still has a long way to go, De Moya and McCorkindale agree. The unconscious bias training some agencies conduct isn't always enough. Rather, employers and universities must focus on inclusion and retention as much as recruitment and numbers. McCorkindale says leaders must "know the research" in order to make real change.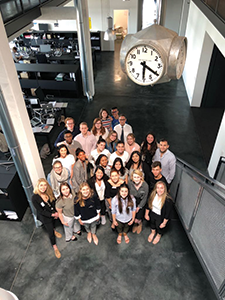 Research shows employers hire or affiliate with people who are like themselves, so White and male leaders need to be self-aware in hiring and growing people unlike themselves. Executives also need to go out of their way to champion individual women and employees of color who face bigger biases in moving up through the ranks.
Agencies should also be aware that the approach to diversity is often flawed because it sometimes looks at the numbers of nonwhite men instead of looking at the implementation process overall. Interview panels should themselves be diverse to attract a multitude of candidates, and companies should consider blind screening of applicants.
Regularly surveying employees is another tactic for ensuring diverse hires feel included, McCorkindale says, "to see what's needed and what can be improved."
Higher education is no exception, De Moya says. Admins need to focus on hiring faculty of color for public relations and communications programs so diverse students are better able to connect, network, and mentor with the person they see at the front of the classroom, according to the study in the Journal of Public Relations Education.
The study makes additional recommendations for PR educators:
● Inform underrepresented students of the opportunities available to gain professional experience and guidance.
● Increase diversity in the classroom by including discussions about it in mainstream PR courses and including courses on diversity in the curricula.
● Recruit underrepresented students to join extracurricular groups.
● Create Bateman case study competition teams or host PRSSA activities underrepresented students might be interested in.
● Introduce opportunities for students from different backgrounds to interact by creating diverse groups for projects.
● Proactively discuss racial and gender differences and disparities in the industry.
With such tools and ongoing research, progress could be slow to begin and steady if it continues, De Moya says, but the work has to be intentional and go beyond just talk.
"We're quick to congratulate ourselves about having the conversation," De Moya says. "I'm happy we are starting. I'm thrilled we're starting, but I don't think we've achieved anything by looking at diversity without inclusion."
Kelsey Landis is the editor-in-chief of INSIGHT Into Diversity. This story ran in our May 2019 issue.