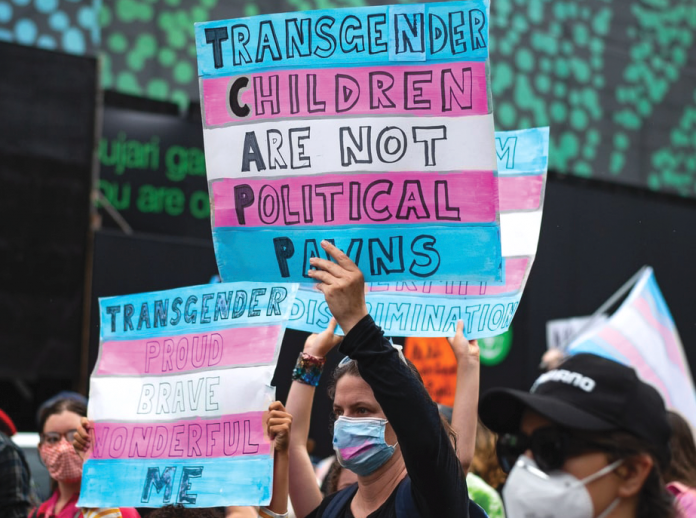 As LGBTQ students, faculty, and staff come together to celebrate Pride, a cloud looms overhead. Across the country, conservative lawmakers are leveling legislative attacks against the LGBTQ community to roll back the rights that this population has worked tirelessly to obtain.

In 2022 alone, more than 300 anti-LGBTQ bills have been introduced across nearly 30 states, according to the Human Rights Campaign (HRC). While the bills vary in scope and focus, a vast majority target transgender and gender nonconforming individuals. Much of the legislation involves banning transgender girls from participating in youth sports and preventing trans students at public schools from using restrooms and locker rooms that correspond with their gender identity. As of publication, 20 states have passed or proposed laws that restrict access to gender-affirming medical services to minors, according to the bipartisan campaign Freedom for All Americans. Six include significant penalties for parents who help their children access this type of medical care.
The recent spate of legislation also takes aim at K-12 schools by seeking to curtail classroom discussion and instruction involving sexual orientation or gender identity, with Florida's Parental Rights in Education law, or the "Don't Say Gay" bill, as the most notable example. Similar measures, all of which use language advocating for "parental rights" or "curriculum transparency," have been proposed in at least eight other states, including Arizona, New Hampshire, and South Carolina.
Although most of these bills are directed at K-12 students, the discriminatory message they are sending to the LGBTQ community is echoing throughout higher education as well. 
"These proposals have implications no matter where you live," Ellen Kahn, senior director of programs and partnerships at the HRC, recently told Politico. "You feel it. Just like a wildfire whose ash and smoke hits you from thousands of miles away." 
Kahn, who advises parents of LGBTQ teens on which colleges to consider, noted that safety has become a top consideration for many families of LGBTQ children, especially in the wake of bans on gender-affirming medical care.
Some in academia are taking notice of the effects that such legislation has on students interested in becoming teachers at a time when the education field is already facing major labor shortages.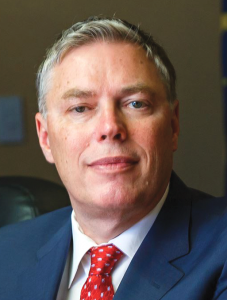 "I've had a few LGBTQ students who say they are looking forward to being teachers but are worried about their status in the classroom and what kind of limitations the job may have for them," says Terry Allison, PhD, an English professor at Indiana University South Bend (IUSB). 
Allison, who served as chancellor of IUSB from 2013 to 2018, is also the executive director of the organization LGBTQ Presidents in Higher Education, which seeks to advance "education and advocacy regarding LGBTQ issues within the global academy and for the public at large," according to its website. 
Allison says many of the group's members, especially leaders of state colleges and universities, have shared their concerns about the recent wave of anti-LGBTQ laws. "Everybody is aware, and people are wondering what we're really supposed to be teaching future teachers and how to support those that are already in the field," he says.
It is an especially fraught topic because the implications of measures such as the "Don't Say Gay" bill set a worrisome precedent for the future of higher education. "The concern is always that if they're successful in a state like Florida at the K-12 level, are they going to turn to higher education next?" Allison says.
LGBTQ Presidents in Higher Education plans to address the current "moral panic" over classroom discussions on sexuality, race, and gender during a panel event at its upcoming Leadership Institute in June, he says. The panel will bring teaching professionals from the K-12 sector together with higher education leaders — as well as a speaker from the nonprofit organization The Trevor Project — to collaborate on ways to fight back against censorship and ensure that students have access to age-appropriate learning materials about LGBTQ issues and other important topics.
The group also announced in late April that it will boycott states that have passed laws discriminating against LGBTQ individuals or prohibiting instruction on race, gender, or sexuality. As a result, states such as Florida and Texas will no longer be considered as sites for the organization's meetings and events.
Several state governments — including those in California, New York, and Washington — have issued similar travel restrictions in recent years. In 2016, California banned nonessential travel for government employees to states with anti-LGBTQ laws. 
These prohibitions extend to faculty and staff at state university systems. In April of this year, the Los Angeles County Board of Supervisors also voted to suspend official travel to Texas and Florida due to their discriminatory laws.
Although some higher education leaders, especially those at state universities or religious institutions, may be limited in what they can publicly say in support of LGBTQ students and faculty, Allison believes that more organizations and officials will begin to take a stand. 
In February, several major academic organizations jointly signed an open letter to state legislatures around the country calling on them to halt legislation that endangers LGBTQ youth. Among the signees were the American Association of Colleges for Teacher Education, the National Association for College Admission Counseling, and the National Education Association. 
"All students need to see their identities and experiences reflected in books and lessons, and anti-bullying programs must explicitly address anti-LGBTQ bias along with other bias-based bullying," the letter reads. "The erasure of LGBTQ+ people from classroom discussions deprives all students of an inclusive and diverse education."●
Editor's note: INSIGHT contacted more than a dozen higher education institutions in states where anti-LGBTQ bills have been passed to see how the legislation is affecting their campus communities, but none agreed to comment for this story.
Lisa O'Malley is the assistant editor of INSIGHT Into Diversity.  
This article was published in our June 2022 issue.