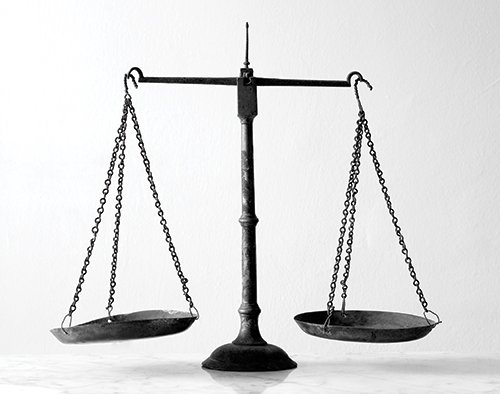 Colleges and Universities Contend with
 

Divisive Sexual Misconduct Protocols

When it comes to preparing for the fall 2020 semester, America's colleges and universities face some extreme challenges. 

In addition to the uncertainty and financial strain caused by a global pandemic, the nation's institutions of higher education were told on May 6 that they would have to restructure their processes for handling campus sexual misconduct. While not wholly unexpected, this mandate from the U.S. Department of Education's Office for Civil Rights gave colleges only 90 days to complete a drastic shift in their approach to reporting and investigating allegations of sexual harassment and assault.

The announcement of these controversial changes came just days before the May 25 murder of George Floyd and the ensuing push for institutions — including colleges and universities — to take swift, significant action against systemic racism.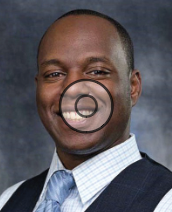 For campus diversity and Title IX personnel, the trick is "not to drop one to balance out the other," says Richard Baker, JD, PhD, president of the American Association for Access, Equity, and Diversity (AAAED). 
Baker, who is also the executive director for Institutional Equity, EEO/AA and Title IX coordinator for Rice University, says that while he appreciates the difficulties that diversity, equity, and inclusion professionals currently face, this historic moment is an opportunity that colleges can't afford to ignore. Campuses must determine how to provide supportive measures for students and employees in the face of severe racial strife while also crafting new sexual misconduct policies that are as equitable as possible under the law. 
"[Both issues] include safety. They both include equal opportunity. They both include investments and reaffirming to the campus community that all are welcome," Baker says. And while most campus administrators would certainly prefer more time to create these policies — and to be able to do so with colleagues and stakeholders in person, rather than during a time of social distancing — the Education Department's August 14 deadline appears to be definite, he says. 
The changes to Title IX have been a significant point of contention between advocates for survivors of sexual assault and those who say the previous guidelines violated due process rights for the accused. The American Civil Liberties Union (ACLU) and other organizations have filed suit to stop the new rules from going forward. Nearly 20 states issued a joint lawsuit that accuses the Education Department of reversing "decades of effort to end the corrosive effects of sexual harassment on equal access to education." Included among their objections is the department's requirement for colleges and universities to "completely overhaul" their proceedings for addressing sexual misconduct allegations within the span of three months — and during a global pandemic. 
The ACLU did not respond to requests for comment. 
The trick is figuring out how to responsibly comply with and enforce Title IX guidelines that veer drastically from the systems currently in place. Among the department's many changes is a provision for schools to hold live hearings in cases of alleged sexual abuse and to provide students who have been accused of misconduct with an adviser to guide them through proceedings. One of the main considerations for institutions is determining the costs of these changes, especially when it comes to affording personnel and training expenses. Providing students with advisers who are effective at cross-examination, for instance, could mean hiring attorneys or paying for current university staff to be trained in this area, says Baker. Holding in-person hearings will require choosing between an outside consultant — such as a retired judge — who can perform as a hearing officer or a panel of volunteers who will require training. 
"Even if a complaint is filed and the person doesn't want to go into the hearing process but rather the restorative justice process or some mediation, there could be a cost associated with that," Baker says. "So cost is quite a big factor that universities and colleges are going to have to consider while they're coming up with a process that they feel is fair, equitable, and provides the parties options outside of the formal adjudication of the complaint." 
Colleges are taking steps to ensure a broad range of stakeholders provide input on how these decisions are made. However, coordinating teams of faculty, staff, and student representatives while quarantining or social distancing can be difficult, says Baker. Schools also face the challenge of ensuring that the process is as transparent and inclusive as possible and that the entire campus community can access up-to-date, accurate information regarding any rule changes. Administrators must also allot time for the community to provide feedback before finalizing the policies by the approaching deadline, which creates added pressure, he says.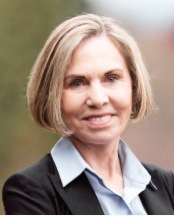 Cynthia P. Garrett, JD, says these changes are nevertheless long overdue. As co-president of the nonprofit Families Advocating for Campus Equality (FACE), which represents students falsely accused of sexual misconduct, she says the Title IX guidelines regarding campus sexual abuse that were put in place by the Obama administration violated students' rights to due process.
"When I first heard about [the process], I thought 'You can't do that. This is America,'" says Garrett. Under Obama-era guidelines, students accused of sexual harassment or assault were largely kept in the dark regarding the charges against them, and schools were under pressure to find defendants guilty when the evidence was uncertain, she says. 
Garrett maintains that the process was traumatizing for the young men — and some women — that FACE represents and that many ended up dropping out of school even after being cleared of charges. The organization pushed for Education Secretary Betsy DeVos to consider these consequences when her department was developing the new Title IX requirements.
Survivors rights advocates, however, say the newly mandated investigation process will be traumatic for individuals who have already endured sexual harassment or assault and will likely deter many survivors from coming forward. The American Psychological Association (APA) was just one of many organizations to speak out against the Education Department's new requirements, stating that it is concerned "provisions in the final rule could lead to underreporting of sexual misconduct, revictimization and/or traumatization of all parties involved." According to the APA, a major concern is that the new rules create "an adversarial system of resolving complaints similar to legal proceedings, with an option of a formal hearing or mediation." 
Requiring survivors to attend live hearings and be cross-examined by a representative of the accused is an especially controversial aspect of the updated guidelines. Garrett says this is one of many sections of the new law that is misunderstood by opponents or misrepresented by the media, as it grants accusers the option to participate in hearings via video rather than directly face their alleged perpetrators. 
Regardless, opponents maintain that the Education Department's mandate will be detrimental in terms of creating safe, inclusive college campuses. The National Women's Law Center, which filed suit against the department on June 10, issued a statement claiming that the new rule is "yet another attempt to deliberately silence survivors based on the sexist myth that they are liars. At a time when students are also feeling the impact of the health pandemic and police violence on their education, when will Betsy DeVos choose to support them instead of encouraging schools to turn against them?" 
Yet the new policy's approaching deadline means that colleges must now focus on how, rather than if, they should adhere to its requirements, Baker says.   
The difficulty for a college administration is determining not so much the specifics of what the Education Department is requiring of them — the preamble to the document explaining the new requirements is more than 2,000 pages long — so much as determining how they can meet those requirements based on their institution's unique needs and resources. A community college with 100,000 students is likely going to have more complaints and far different capabilities for investigating and holding hearings than a residential university of 3,000 students, Baker explains. 
"Each institution has to decide for itself, based on what they can afford, what process they can provide," he says.●
Mariah Bohanon is the senior editor of INSIGHT Into Diversity. This article was published in our July/August 2020 issue.