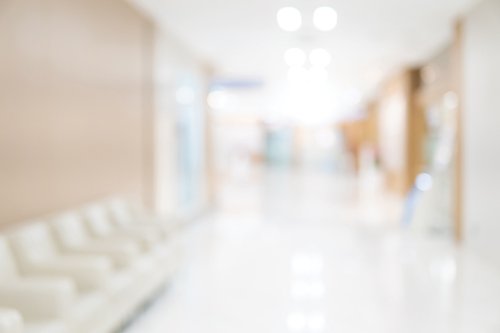 It's been more than 45 years since the landmark United States Supreme Court case Roe v. Wade legalized abortion, yet recent legislation in some conservative states stands in opposition to that ruling. The tenuous status of reproductive freedom in these states means that college students who are considering their options are left with uncertainty regarding abortion education and access.
The battle over abortion rights and its effect on higher education, however, is nothing new.
Abortion and Women's Rights on Campus
Abortion access is especially pertinent for college-age women, as more than half of all patients who have this procedure are in their twenties, according to the Guttmacher Institute, which advocates for reproductive justice. An estimated 18 percent of pregnancies, excluding miscarriages, end in abortion, according to the institute.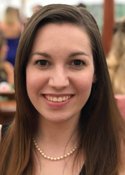 Alyssa Leader is a third-year law student at University of North Carolina Chapel Hill and a national advocate for women's rights in higher education. She says the right to an abortion is intrinsically related to civil rights because it ties directly to education access. 
Under Title IX, students who are pregnant or parenting are protected from discrimination. However, says Leader, it is still a common problem for women to be "pushed out of school because of unfair disciplinary policies that make entering students who are pregnant not eligible to compete." One example Leader points to is having a lack of childcare support, which prevents students with children from completing assignments or attending class.
There are several misconceptions about who needs and gets abortions, according to Leader, who says many individuals think women who have this procedure do so because they are irresponsible or selfish, or that they take the decision too lightly. People may not consider that some students do so for the sake of their education, Leader says. In fact, one in seven women who have had abortions says it was in order to continue their education, according to a 2013 University of California, San Francisco study.
"This is also as much a workplace justice and fairness issue as it is a health issue," Leader says, noting that some women also have the procedure in order to remain employed. Faculty members, for example, might feel they have to choose between having an abortion or sacrificing their careers, especially given the strict trajectory for promotion and tenure in academia. 
Colleges and Abortion Access
In October, California became the first state to require public universities to provide students with abortion medication upon request, which works until 10 weeks into pregnancy. Gov. Gavin Newsom, a Democrat, said in statement that other states are going backwards by restricting reproductive freedom.
"We're removing barriers to reproductive health [by] increasing access on college campuses and using technology to modernize how patients interact with providers," Newsom said.
The study "Access to Medication Abortion Among California's Public University Students" finds that obtaining an abortion may be difficult for students, but offering abortion pills at student health centers could reduce barriers. The research says factors like cost, travel, and scheduling conflicts create obstacles for students seeking reproductive care.
Some schools in states that, like California, have more lenient abortion laws assist students in accessing the procedure in other ways. Boston University and Harvard University in Massachusetts and Princeton University in New Jersey, for example, offer abortion coverage through their student health insurance policies.
Other left-leaning states such as Illinois, New York, Nevada, Vermont, Maine, and Rhode Island have passed abortion protection laws to protect reproductive rights in the event the U.S. Supreme Court decides to overturn Roe v. Wade.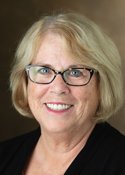 Riane Greenwalt is the Health Service director at Southern Illinois University Edwardsville (SUIE). The university is located near the state border of Missouri, where lawmakers have increasingly pushed for restricting abortion access in recent years.
By forcing women to have to travel out of state to receive abortion care, states like Missouri are increasing the inequity in women's healthcare, Greenwalt says.
"Clearly the more affluent someone is, they'll [have more ability] to travel to another state where it's legal," she says. This situation puts low-income students in restrictive states at greater risk of being unable to access the reproductive care they need, according to Greenwalt.
She encourages those facing that dilemma, or any student who wants to learn more about their reproductive options, to consult with campus healthcare providers.
"I hope students recognize that counseling and health services on campus are available and that they should take advantage of that assistance," Greenwalt says. "There are support systems in place no matter what decision they make."
Medical Schools and the Abortion Stigma
In some American medical schools, there exists a "hidden curriculum" regarding abortion training, according to a 2018 report by Harvard Medical School researchers and published in the journal Social Science & Medicine. Based on 41 medical student surveys at schools across the U.S., researchers determined that these institutions are not adequately teaching doctors how to talk about abortion and are instead reinforcing a stigma around the procedure, including judgment of the patients who seek it.
The Accreditation Council for Graduate Medical Education (ACGME) requires that "all obstetrics and gynecology residency programs provide training in comprehensive women's reproductive health care," including abortion training, according to its website. At many schools, students can choose to opt out if the procedure conflicts with their religious or moral beliefs. Those who do want to learn about it must complete "opt-in" training, which largely requires them to pursue opportunities to receive the training.
"The nature of opt-in training places the burden to create a clinical experience on the residents and establishes a culture of marginalization for abortion provision and those who wish to obtain training," ACGME states. 
Stephanie Ho, MD, is a physician for Planned Parenthood in Fayetteville, Ark., and an advocate for advancing education around women's reproductive rights. She says her teachers discouraged her from learning about abortion during her time at the University of Arkansas for Medical Sciences (UAMS) and that she had to advocate for the right to spend part of her residency in Denver, where she could receive training.
"The only information that we got about abortion was a 30-minute guest lecture from an abortion provider who traveled more than three hours to come and give a talk," Ho says of her time at UAMS. "There is a huge void in education because of the stigma around abortion."
Ho has written about her experiences at UAMS in The Washington Post and other national publications. The university did not respond to a request for comment from INSIGHT.
Ho says medical students have to know how to self-advocate if they want to learn about abortion and that all future physicians should receive basic education around the procedure. "I couldn't justify not learning about the heart," she says. "I take care of patients every day who have a heart, so I need to have at least basic knowledge of it."
As far as legal restrictions, Ho says it's unfortunate that so many levels of government keep reproductive health from being accessible and taught openly. "Abortion is safe and legal. I think that everybody should be exposed to it just so they know [what to do] if they have a patient who comes to them wanting help," she says.
Mariah Stewart is a staff writer for INSIGHT Into Diversity. This article ran in the December 2019 issue.