Connect & Thrive Program
The Connect & Thrive program is a collaborative effort between Indiana University Bloomington (IU) public health professors Angela Chow and Hsien-Chang Lin and the 21st Century Scholars Program, a state initiative that helps cover tuition costs for low-income students. Connect & Thrive is a mobile app-based program that is meant to aid students in achieving their goals, foster a sense of community, promote mental health and well-being, and more. The app also allows peer mentors to more easily connect with students to provide guidance and support.
U GOOD F.A.M.?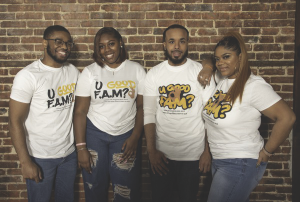 U Good F.A.M.? is a network of Rowan University (RU) faculty and staff that fosters and advances the mental health and emotional well-being of self-identified students of color on campus. Through this network, students have the opportunity to engage in monthly dialogues and access mental health liaisons for ongoing guidance, assistance, and referrals to RU's Wellness Center. The program aims to support the socioemotional needs of racially and ethnically diverse students by increasing access, inclusivity, and receptivity to crucial resources.
OspreyPERCH
The Osprey Prevention, Early Intervention, and Resiliency through Counseling and Holistic Health (OspreyPERCH) program at the University of North Florida (UNF) provides additional mental health support to enhance existing services from UNF's Counseling Center and Student Health Services. It offers culturally responsive support to students experiencing mental, emotional, and behavioral health issues. The program uses a multi-level intervention approach to meet students where they are, literally and figuratively. OspreyPERCH counselors are housed in various student services departments around campus, including UNF Athletics, the LGBTQ Center, and the Office of Diversity and Inclusion. 
Health Equity and Social Justice Conference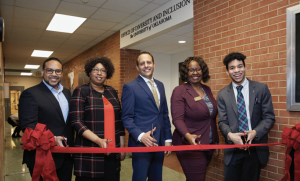 In April 2021, the University of Oklahoma hosted ​a weeklong event known as the Health Equity and Social Justice Conference that focused on educating the university's health professions colleges about issues affecting the health and well-being of a wide range of underrepresented communities. The conference theme was "A Walk in My Shoes: Understanding Health Disparities in Marginalized Communities." Sessions throughout the week concentrated on topics such as anti-Asian racism and racialized violence, Black maternal health, LGBTQ patient care, health disparities among seniors, and more.
BIPOC Counselor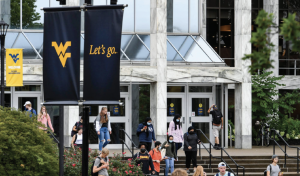 The West Virginia University (WVU) Carruth Center, which is dedicated to fostering a supportive learning environment for all members of the WVU community, recently hired its first Black, Indigenous, and People of Color (BIPOC) Specialist/Behavioral Health Therapist. This new role focuses on identity development, multicultural issues, self-compassion, and more. Over the past year, the specialist has created self-care spaces, developed weekly listening hours for BIPOC students, and served as a resource for partners across campus to support the mental health of students of color.●
This article was published in our November 2021 issue.