Broward UP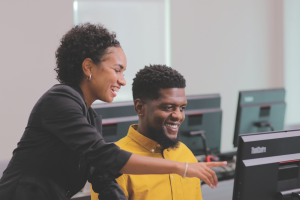 To assist underrepresented and marginalized communities, the Broward UP initiative led by Broward College offers free educational opportunities, workforce training, and support services throughout local neighborhoods. Broward UP teams provide programs to help participants get the training needed to find a meaningful job with a competitive salary and the skills to thrive in the workforce. Training courses and workshops are free for qualifying students and are tailored to teach the skills needed for their next job opportunity. 
Rapid Education Prototyping for Change,

 

Learners, Community, Equity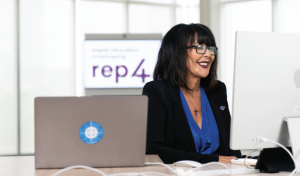 Grand Valley State University and five partner institutions recently convened to address public higher education challenges through an alliance known as REP4, or Rapid Education Prototyping for Change, Learners, Community, Equity. The initiative brings together students, K-12 educators, and higher education faculty and staff to reconsider how education can better serve current learners during a time of rapid change. REP4 offers participating students the opportunity to co-design educational systems and develop ideas that, when successful, are quickly launched on a wider scale. 
High School Equivalency Program
Santa Rosa Junior College's High School Equivalency Program (HEP) offers a bridge to college education, vocational training, and improved employment opportunities for seasonal and migratory farmworkers. Classes and services are offered in both Spanish and English so that students can learn in their native language. Participants receive financial support, tutoring, and testing assistance to make the high school equivalency process affordable. Upon completion, they are helped with registering for college or job training programs. Through HEP, more than 240 adults have completed their high school equivalency, with 80 percent of them going on to enroll in college.
HopkinsLocal
HopkinsLocal leverages the economic power of Johns Hopkins University (JHU) and its affiliated health system to expand the participation of local and minority-owned businesses in construction opportunities; increase university hiring of city residents; and develop economic growth, employment, and investment in Baltimore. Through this initiative, JHU committed $20.3 million in addressable construction spending to underrepresented contractors meeting program criteria, and it spent $469 million dollars in targeted categories with local businesses over four years. In addition, nearly 75 local minority-owned, women-owned, or disadvantaged businesses participated in the BLocal Build College project. 
Truth, Racial Healing, and Transformation Campus Center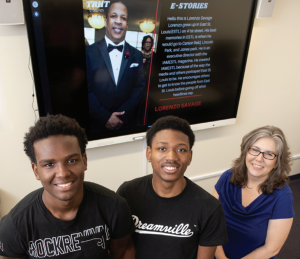 The new Truth, Racial Healing, and Transformation (TRHT) Campus Center at Southern Illinois University Edwardsville serves as a model for community-based healing and change in the St. Louis region. It is organized around the five pillars of the TRHT framework: narrative change, separation, racial healing and relationship building, law, and the economy. The center establishes authentic, trusting relationships for the upbuilding of sustainable communities where people of all backgrounds can thrive. One of its accomplishments is the launch of the E-Stories Project, which shared the positive, encouraging, and largely unrecognized racial history of East St. Louis via digital storytelling.
The Chester Community Fellowship Program
The Chester Community Fellowship program run by Swarthmore College's ​​Lang Center for Civic & Social Responsibility enhances the success of community organizations in nearby Chester, Pennsylvania, while providing opportunities for student learning. Swarthmore students intern with participating community partners four days a week and come together on the fifth day for a common project. The program has expanded the college's ability to collaborate with a more diverse group of local organizations over time, including Chester Youth Courts, the Chester Housing Authority, the Chester Education Foundation, and more.  
Diversity, Equity, and Inclusion Accelerator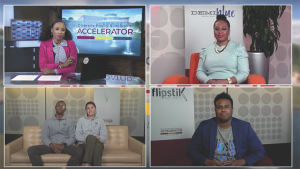 The Diversity, Equity, and Inclusion Accelerator at the University of Missouri-St. Louis works to promote growth for startups with diverse ownership. It is designed to boost early-stage, scalable, for-profit businesses that directly and positively impact underserved communities. Through sponsorship from area businesses Ameren, Edward Jones, and Express Scripts, startup founders are awarded $50,000 plus access to $200,000 worth of resources, including workshops, hands-on sessions, roundtables, and mentoring. The accelerator also offers an eight-week business development program focused on supporting entrepreneurs from marginalized communities.
Go Centers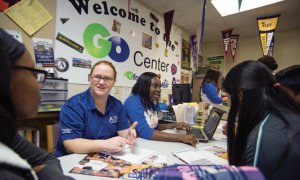 Since 2009, the University of Texas at Arlington (UTA) has operated Go Centers across multiple school districts. At the centers, current UTA students mentor high schoolers, helping them navigate the college admissions and financial aid process. In 2021, UTA opened two additional Go Center locations at the UTA Fort Worth campus and the UTA Dallas office in order to provide easier access for students who need mentoring and assistance as they begin planning their postsecondary journey. To better serve these communities, center staff offer many of their services in both English and Spanish.●
This article was published in our November 2021 issue.