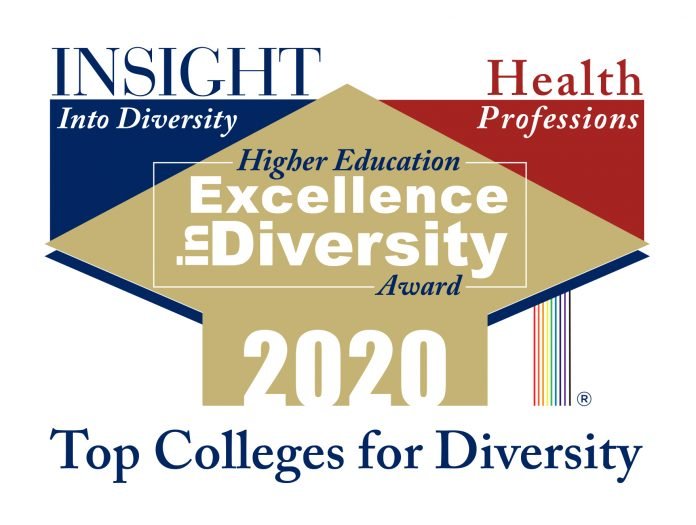 The annual INSIGHT Into Diversity Health Professions Higher Education Excellence in Diversity (HEED) Award recognizes U.S. medical, dental, pharmacy, osteopathic, nursing, veterinary, allied health, and other health schools and centers that demonstrate an outstanding commitment to diversity and inclusion on their campuses. In our December 2020 issue, we recognize the year's winners by highlighting some of the most important factors assessed by the Health Professions HEED Award.
Recruitment and Retention
Post-Baccalaureate Program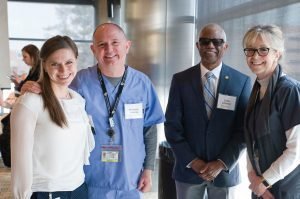 The University of Colorado School of Dental Medicine, in collaboration with the University of Colorado Denver, offers a post-baccalaureate program designed to prepare students from underserved populations to succeed in dental school. This one-year intensive program concentrates on the sciences, the significance of manual dexterity, and meaningful activities within the Denver metro community. It helps students strengthen their academic credentials, fulfill prerequisite courses, and ease academic stress. Students can access resources such as hand skill courses, monthly professional development seminars, a subsidized Dental Admission Test prep course, individual mentorship, personal statement reviews, and mock interviews.
Local Outreach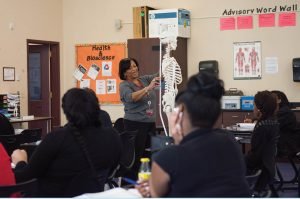 The University of Cincinnati College of Allied Health Services works in partnership with university admissions to do outreach to inner-city and suburban public schools with diverse student populations. One example is the medical terminology course the college offers seniors in the health pathways program at a nearby STEM high school. Students can obtain college credit for successful completion of the course while achieving a jump-start in college-level coursework in their areas of medical interest. In addition, the college established the Connections mentorship program, now in its 10th year, to improve retention and graduation rates for historically underrepresented and first-generation students.
Bridge Program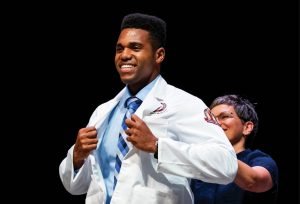 The Florida State University (FSU) College of Medicine Bridge Program seeks to bring more students into medical school from underrepresented backgrounds. Through 2019, 112 graduating doctors were in the program and 75.5 percent are now practicing in family medicine, pediatrics, obstetrics-gynecology, or internal medicine. It is one of two pipeline programs that has made the college one of the most diverse in the country. For four consecutive years, the Association of American Medical Colleges' data has shown that FSU was one of the only medical schools in the country with more than 10 percent enrollment of Black and Hispanic students.
Vet Up! Program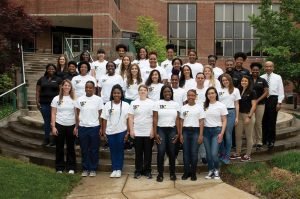 Purdue University College of Veterinary Medicine was awarded a $3.18 million-dollar grant from the Health Resources and Services Administration (HRSA) Health Careers Opportunity Program for the Vet Up! Program. HRSA funds grant programs aimed at increasing access to care for underserved populations and bolstering the number of students from underrepresented groups and/or disadvantaged backgrounds at health and allied health professional schools. The Vet Up! National Academy seeks to fill veterinary shortages in rural areas and food animal practice as well as public health and regulatory medicine with equity-minded individuals from underrepresented populations and rural areas.
Underrepresented Student Recruitment and Admissions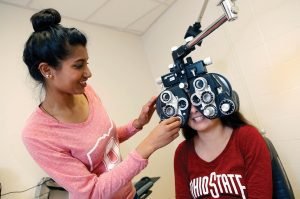 The Ohio State University College of Optometry Improving Diversity in Optometric Careers summer program for underrepresented students aims to cultivate an interest in optometry as a career. During this program, students learn about health disparities in optometry, explore different careers in the field, and review how to be a successful learner and applicant. Furthermore, as part of the holistic admissions process, the optometry admissions committee members utilize varying strategies to mitigate their own biases. Each applicant is asked questions to identify the potential for inclusive behavior.
Diversifying Veterinary
School Enrollment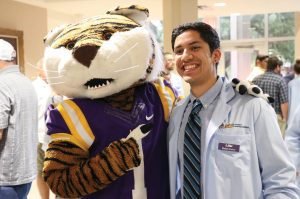 The Louisiana State University School of Veterinary Medicine is committed to the recruitment and retention of underrepresented minorities (URM). The school recently welcomed the Class of 2024, which includes 28 percent URM and the highest total number of African American students admitted to a class in the school's history. The key to this growth is a focus on recruiting from several historically Black colleges and universities and Hispanic-Serving Institutions. Additionally, recruiters attend the Minorities in Agricultural, Natural Resources, and Related Sciences regional and national events. Internally, the Student Affairs office increased the number of URM coordinators from zero to three.
STEP and SURF Programs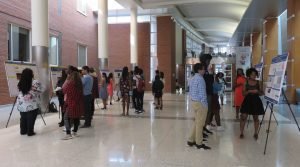 The University of Rochester School of Medicine and Dentistry Science and Technology Entry Program (STEP) is for high school students who are economically disadvantaged or from underrepresented backgrounds. Participants have the opportunity to work directly with graduate students and health professionals while being exposed to a variety of academic and professional skill development options. The Summer Undergraduate Research Fellowship (SURF) prepares candidates who are committed to improving the health of diverse patient populations for careers in health professions, research, and biomedical sciences. The 10-week academic program helps strengthen the science, clinical, and research skills of selected college students.
School Roadshow Initiative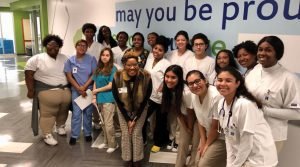 The University of Texas at Austin College of Pharmacy established its School Roadshow Initiative to nurture successful partnerships with educational institutions. The college maintains relationships with schools throughout the year through tabling, campus visits, email check-ins to interested students, and regular communication with campus administrators and faculty liaisons. Recipients of roadshow visits include historically Black colleges and universities and Hispanic Serving Institutions.
Recruitment and Retention Efforts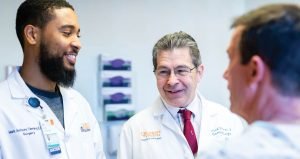 The University of Virginia School of Medicine has made significant efforts over the past several years to increase the diversity of its student body. In 2020, 23 percent of students were from underrepresented groups and 56 percent were women. The school and its faculty also continue to work on creating a more inclusive environment for students, faculty, and patients. For example, surgeon Michael D. Williams formed an unofficial collective called the Hernandez Revels Saund Group to help build a sense of community among faculty members of color in the School of Medicine and School of Nursing.
Bridge to Dentistry Program
In recognition of its efforts to advance student and faculty diversity, Texas A&M University College of Dentistry has been designated as a Center of Excellence by the U.S. Department of Health and Human Services. The designation comes with multi-million dollar grants which have provided additional financial support to the college's award-winning pipeline program, Bridge to Dentistry. The program is coordinated through the Office of Student Development. Activities include visits to elementary schools; campus tours with hands-on exercises for junior high and high school students; and summer dental education and career preparatory programs for high school, college, and post-baccalaureate students.●
This article appeared in our December 2020 issue.