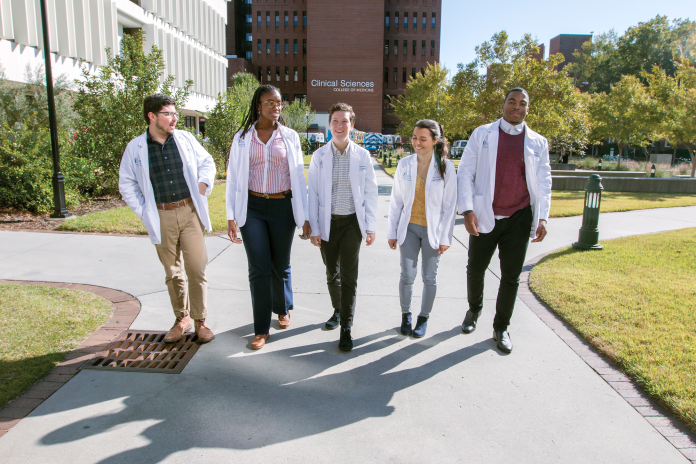 Over the past seven years, the Medical University of South Carolina (MUSC) has continuously worked to revamp its diversity, equity, and inclusion (DEI) efforts. Leaders throughout the institution have sharpened their focus and prioritized the enrollment and support of underrepresented students, along with improving health outcomes in underserved communities. 
These efforts reflect goals of the institution's strategic plan, which includes eliminating siloed approaches to DEI and promoting consistent self-evaluation throughout MUSC.
"While we definitely haven't gotten to perfection, we're way past checking a box," says Willette Burnham-Williams, PhD, chief equity officer at MUSC.
The integration of DEI work into every aspect of MUSC's operations, including education, training, leadership, and health care outcomes, is a key component of the university's five-year strategic plan. Initiatives stemming from this goal include numerous pathway programs for underrepresented students and employees, required DEI training, and expanded research to address health inequities.
"The first [goal] is to eliminate care disparities in the communities that we serve," Burnham-Williams says. "The second is to build a workforce, student body, and research enterprise that reflects the communities we serve. The third is to elevate the culture of MUSC."
Increasing Accountability
The institution has focused on improving DEI accountability across employee roles, particularly among leaders. This includes linking DEI training to career advancement opportunities such as promotions and raises. Since this aspect was implemented in 2016, completion of and compliance with training have increased from 65 percent to more than 90 percent in the 2021-2022 academic year, says Burnham-Williams. Initially, the four-hour training and education sessions were only required for MUSC leaders, but the program was expanded to all employees in 2021.
"Being recognized as an INSIGHT Into Diversity Health Professions HEED Award winner and Diversity Champion played a major role in receiving this funding."

Willette Burnham-Williams
Within the past year, all 14 members of the MUSC President's Council received DEI credentials through the Institute for Diversity Certification, a subsidiary of the Society for Diversity, a professional organization dedicated to advancing diversity in the workplace. The program involves standardized testing in 16 areas of competency, including unconscious bias; supplier diversity; and race, power, and privilege. To be certified, participants are required to complete the exams with an 80 percent proficiency score.
The university has also implemented related courses for first-year students on health care disparities, bias, and other DEI-centric topics. 
Community Commitment
MUSC has received nearly $84 million in recent years to fund research projects and pathway programs as part of its efforts to address health disparities in South Carolina. Pathway programs include Student Mentors for Minorities in Healthcare and Minorities in Healthcare Mentoring and Advising Through Collaborations in Healthcare. Pathway initiatives are not exclusive to MUSC students. 
The addition of new facilities in recent years has been part of a concerted effort to reduce health inequities in underserved communities in South Carolina, which generally lags behind many other states, says Burnham-Williams.
"We are growing our statewide footprint in South Carolina by acquiring and integrating more hospitals, which creates more opportunities for that pipeline development," she says. "Unfortunately, South Carolina is always in the lower quartile of health care outcomes. We have got to talk about how we do better in these spaces."
The DEI office also increased collaboration with the Integrating Special Populations (ISP) service through MUSC's South Carolina Clinical & Translational Research Institute. The ISP works to improve the participation of underserved communities in clinical trials and medical research. This year, Burnham-Williams invited the ISP team to participate in various diversity-oriented events, such as the Black Expo and MUSC's inaugural LGBTQ+ Health Equity Summit. 
Greater Access and Support for All
MUSC's office of institutional advancement has been more intentional in seeking funding for DEI programs, projects, and scholarships for students. The effort has paid off, including $3.5 million recently awarded to the university through The Duke Endowment to support underrepresented students. "Being recognized as an INSIGHT Into Diversity Health Professions HEED Award winner and Diversity Champion played a major role in receiving this funding," said Burnham-Williams.
"We now have more [underrepresented] scholarship funding available through The Duke Endowment Fund than we've ever had in the history of MUSC," says Burnham-Williams. 
The university's recent efforts to recruit, support, and retain underrepresented students, especially Black students, have been successful. Outside of historically Black colleges and universities (HBCUs), MUSC ranks in the 96th percentile for graduating African American medical students, according to the Association of American Medical Colleges.
MUSC has also bolstered its relationship with Claflin University, a South Carolina HBCU, by establishing a pathway program for the physician assistant (PA) profession. The program allows Claflin undergraduate students to take advantage of MUSC's resources by demystifying the PA application process, exploring career opportunities, and connecting with PAs of color throughout MUSC's network of medical facilities, which includes 325 telehealth locations and 10 hospitals throughout the state.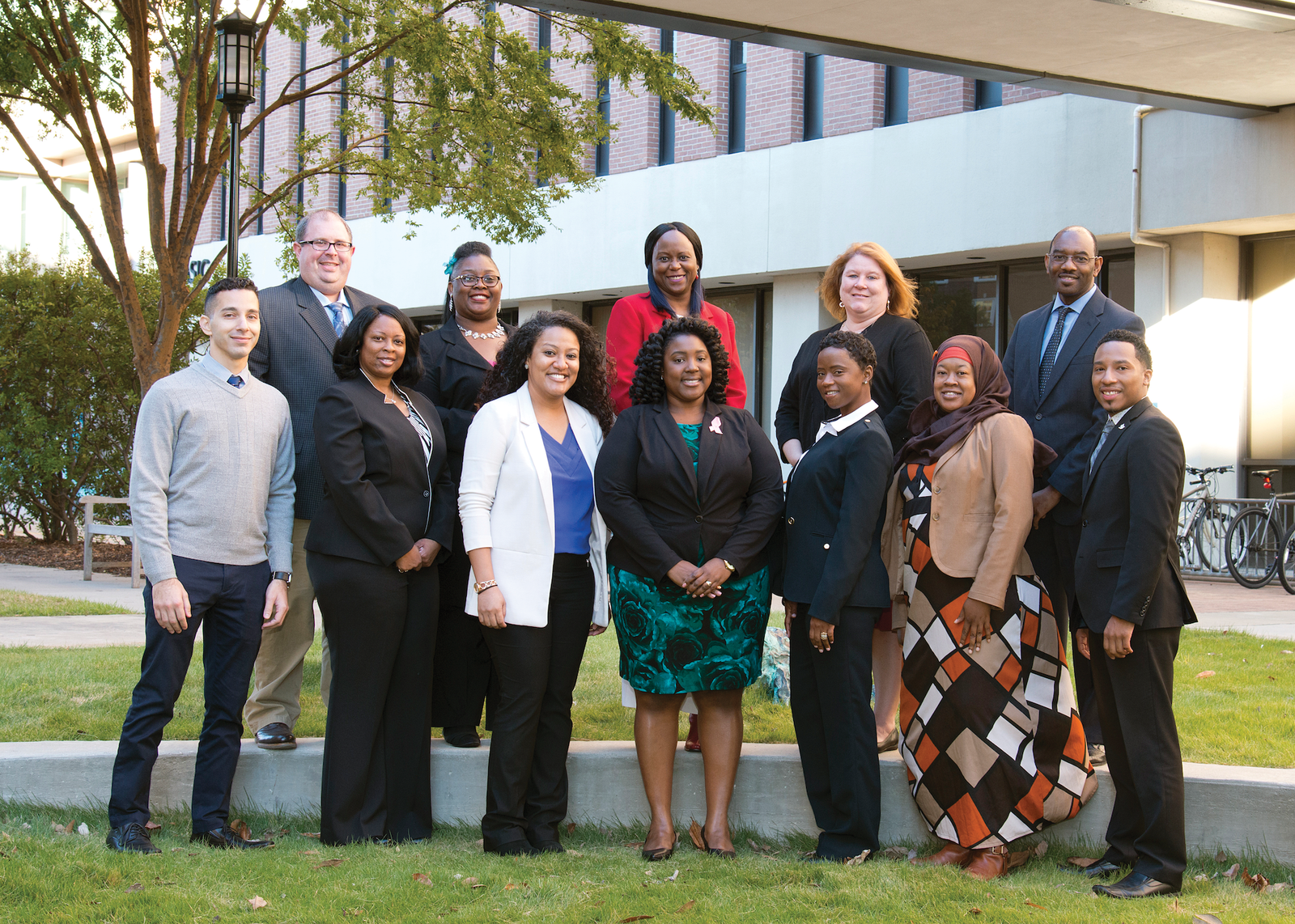 To further support its workforce, MUSC offers the David J. and Kathryn Cole BRIHTE Leadership Academy, a two-year program for MUSC employees from underrepresented backgrounds to build leadership skills and competencies, which serves as a roadmap for them to advance in their careers.
Going into 2023, MUSC will continue to expand and elevate its DEI efforts through pathway programs for students and employees, training for leaders in the health care workforce, and connecting with traditionally marginalized communities to improve health outcomes, says Burnham-Williams.
"MUSC is focused on being a model for the state and the nation. Everything we do has an intent in terms of impact and sustainable outcomes for our students, workforce, patients, and their families," she says. "We are doing things in a very new and innovative way every year. We take great pride in making sure that we are not happy with just the status quo."●
Erik Cliburn is a senior staff writer for INSIGHT Into Diversity. 
The Medical University of South Carolina is an INSIGHT Into Diversity Diversity Champion (2018-2022) and a Health Professions Higher Education Excellence in Diversity (HEED) Award winner (2016-2022). 
This article was published in our December 2022 issue.