Providing campus mental health services to college and university students who identify as LGBTQ+ can greatly reduce their risk of suicide, according to a recent report published by The Trevor Project.
The Trevor Project, a suicide prevention and mental health organization for LGBTQ+ youth, provides research, advocacy, education, and crisis services. The organization's report, "Research Brief: Suicide Risk and Access to Care Among LGBTQ College Students," was published in September and concludes that mental health services are imperative for this underrepresented population. 

College students who identify as LGBTQ+ with access to mental health services through their schools were 84 percent less likely to attempt suicide in the past year compared to LGBTQ+ students who did not have access to help, the report shows. Additionally, providing services for LGBTQ+ college students, such as student resource centers and clubs, resulted in a 44 percent lower probability of suicide attempts in the past year compared to those who did not access services.
The study gathered data from 34,000 LGBTQ+ youth recruited through targeted ads on social media between September and December 2021. Respondents included students from community/junior colleges, four-year universities, and private institutions.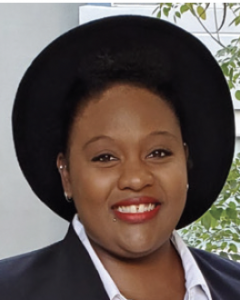 It's important to understand that LGBTQ+ individuals are not to blame for mental health emergencies, says Myeshia Price, PhD, director of research science with The Trevor Project. 
"Whenever we discuss mental health and suicide risk among LGBTQ youth, it is important that we clarify LGBTQ youth are not inherently prone to suicide risk, but rather placed at higher risk because of how they are mistreated and stigmatized by society," says Price. 
One key risk factor leading to suicide among LGBTQ+ youth is stress brought on by threats including physical harm, discrimination, housing instability, a lack of support and affirming spaces, bullying, and conversion therapy.
One in three LGBTQ+ college students seriously considered suicide in the past year and 7 percent reported a suicide attempt, according to the report. Of those who considered suicide, rates are higher among LGBTQ+ college students of color (35 percent), multisexual students (35 percent), and transgender and nonbinary students (39 percent) than they are among White LGBTQ+ students (31 percent), monosexual students (29 percent), and cisgender LGBQ students (26 percent). 
This highlights that LGBTQ+ students who have multiple marginalized identities — not solely based on sexual orientation, but also race, ethnicity, and gender identity — face additional barriers and stigma that compound their stress.
The report's findings are a call to action for higher education institutions. Price suggests colleges and universities seeking to improve their LGBTQ+ services can start with small steps for a more inclusive environment. For example, faculty, staff, and students can be made cognizant of gender-affirming language, and campuses can provide inclusive and comprehensive mental health services for LGBTQ+ students with resources specific for this population embedded within student health centers and counseling centers.
"LGBTQ young people experiencing mental health crises should know that they are never alone," Price says. "No matter what a young person is dealing with or feeling, there are people and resources to turn to."●
Nikki Brahm is a senior staff writer for INSIGHT Into Diversity.
This article was published in our December 2022 issue.