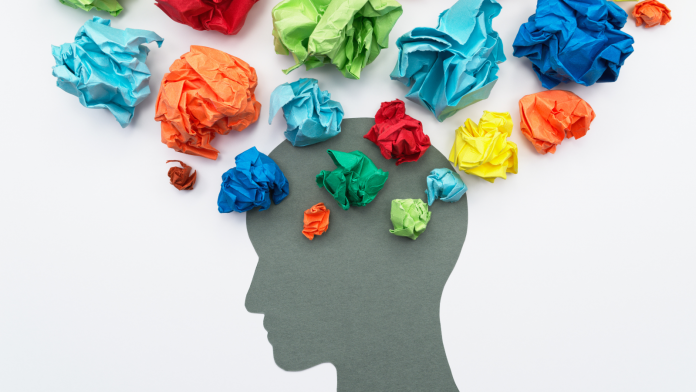 College students in the U.S. say their own mental health is their biggest stress factor, according to a recent study. Nearly 70 percent of respondents say they would give their overall mental health a grade of B or C.
The nationwide survey of nearly 1,200 students was conducted by health care company TimelyMD to assess the state of campus mental health as the new fall semester gets underway. Feelings of depression, anxiety, and stress were reported by seven out of 10 participants.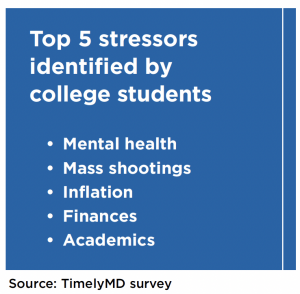 In a separate study conducted by TimelyMD at the start of the spring 2022 semester, 70 percent of respondents reported high stress due to the pandemic. By contrast, more than half now say they are less or not at all concerned about COVID-19. The company notes that just 16 percent of students reported concern about monkeypox.
One positive finding is that students are more inclined to seek help when experiencing mental and emotional distress. In fact, 71 percent of participants said they "are more likely than ever" to seek out emotional support, compared with 64 percent previously. 
Some survey results varied by demographics, with LGBTQ+ students being more likely than their peers to report feelings of stress and anxiety. Just over 85 percent of nonbinary survey takers reported mental health issues, compared with 75 percent of women and 60 percent of men. Native Hawaiian/Other Pacific Islander Native students reported the highest levels of these issues, at 87 percent, compared with all other ethnic and racial groups.●
This article was published in our October 2022 issue.