A pilot project known as the District of Inclusivity (DOI) puts American University (AU) students at the forefront of campus diversity communications and conversations. 
The initiative is embodied by a student-run Instagram feed that highlights a variety of diversity, equity, and inclusion (DEI) efforts led by students, faculty, and staff, as well as relevant events and discussions. The social media account is just the first phase of the project, with expanded offerings such as podcasts and campus forums to come later.
Though DOI is student-led, the early concept of the project was pioneered by its three current faculty advisers: Priya Doshi, senior professorial lecturer in the School of Communications; Amanda Taylor, EdD, assistant vice president of diversity, equity, and inclusion for the School of International Service; and Stacy Merida, PhD, assistant dean for diversity and inclusion for the Kogod School of Business Department of Management.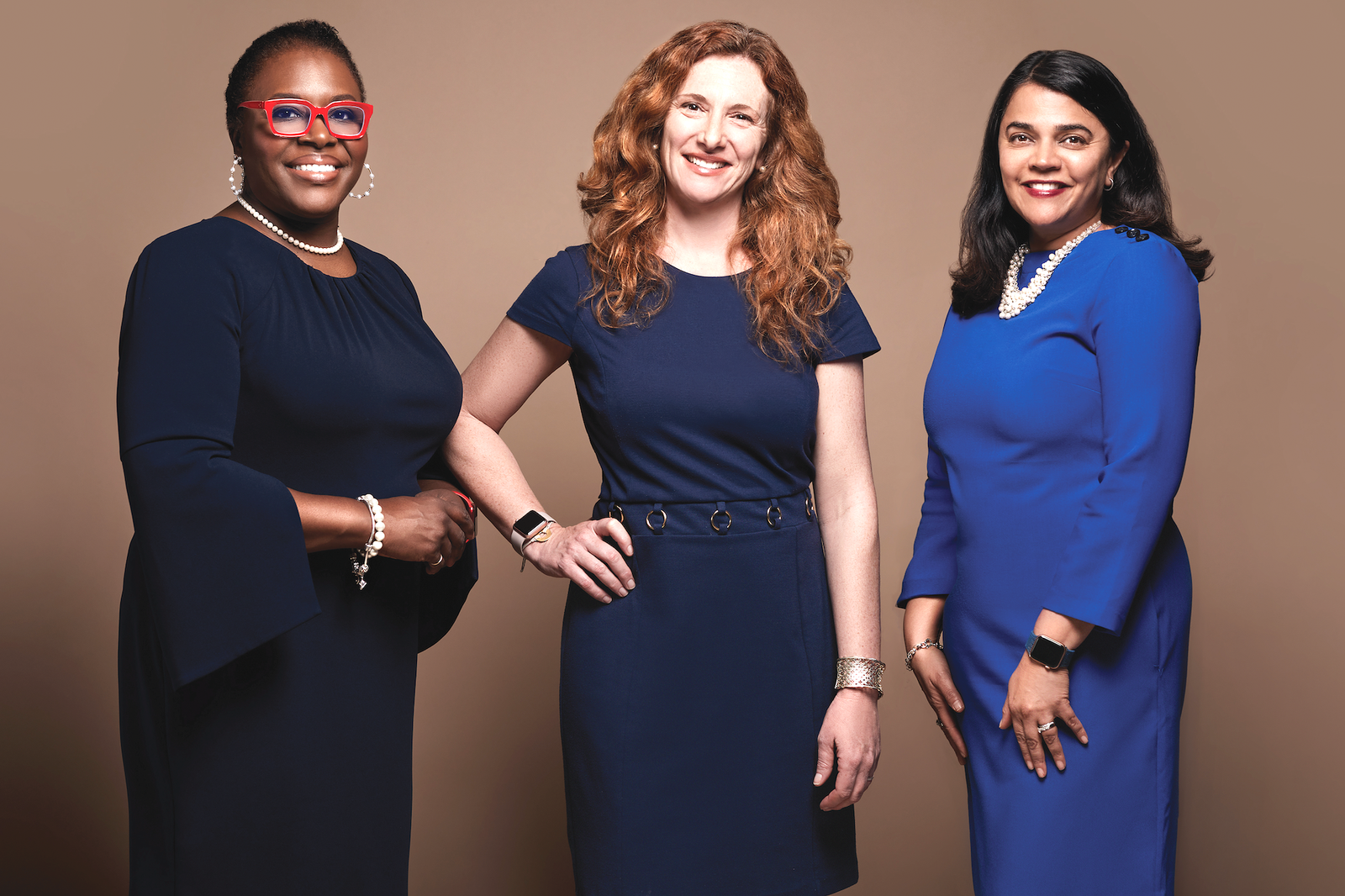 Believing there was a disconnect between AU's DEI efforts and students' perceptions of the institution's commitment, the advisers suspected that the school's communications methods, such as email announcements, were not resonating with recipients. They commissioned graduate students in the school of communications to research student sentiment toward the university's DEI-centric messaging, including a Twitter content analysis, one-on-one interviews, and questionnaires. Findings indicated that despite a strong commitment to DEI on campus and students' perceived value in the work, they primarily viewed institutional DEI initiatives as reactive or performative, says Doshi.
"In general, AU students, like many of their counterparts in the Gen Z space, are really concerned with DEI, and it's a huge priority area for them," she says. "They really want organizations to put it front and center, but they often feel like organizations are just checking the box. They see [DEI work] as an ongoing journey and they want more of a dialogue."
These findings laid the foundation for DOI and made it clear that student involvement was imperative. AU hired four students of color to serve as inclusive excellence ambassadors. They manage, design, curate, and maintain DOI's Instagram page, which currently serves as the project's primary means of connecting students to the university's DEI initiatives.
"When we center our work around creating space and support for students to lift their own voices, that's when we're really doing the meaningful DEI work," says Taylor. "That's when we see the efforts blossom and get taken up by our students."
One of the key components of DOI is that it is led by students for students, which will ultimately result in more engagement in DEI initiatives throughout the campus community, says Vikram Lakshmanan, a recent AU international studies and business graduate and outgoing inclusive excellence ambassador.
"We noticed a gap in communication between campus planning and students," says Lakshmanan. "We wanted to bridge that gap by creating a platform that could help amplify the voices from our campus and our local community. Our comprehensive aim has been to show organizations, students, and faculty that have all contributed to [DEI] practices that are happening on campus."
Like everything DOI does, its name was created through a democratic process between the student ambassadors. Though currently only serving the AU campus, the "District of Inclusivity" name indicates the initiative's eventual goal of serving as a hub for DEI conversations in higher education throughout the Washington, D.C., area, says Lakshmanan. In addition to being a collaboration between students, faculty, and staff, DOI is designed to incorporate perspectives across various academic disciplines, including marketing and public relations, communication, business, and international relations.
"It's not just for the students, but for faculty and administrators as well," says Merida. "We're learning so much from each other and that collaborative effort really catapults and makes this process more connected."
During AU's Inclusive Excellence Week in April, DOI had its first experience with in-person dialogue through a campus-wide "Reel Belonging" pop-up event. Through that event, one of DOI's ambassadors took over the AU campus Instagram feed and communicated live with students regarding what makes them feel welcome on campus, how they define DEI, and what they do to make the AU campus more inclusive. It was entirely student-run, with both the marketing and DEI departments agreeing to relinquish control during that time period.  
As DOI continues to grow, the hope is that other colleges and universities will replicate its student-driven approach on their campuses, says Merida.
"Other institutions would really learn so much from having the voices of students, not only to connect with other students, but as a great learning opportunity for faculty and administration," she says. "This is something that could be duplicated."● 
This article was published in our June 2023 issue.