The Roberta B. Willis Scholarship Program, which launched at the start of the 2016-2017 academic year, provides scholarships to Connecticut students from economically disadvantaged backgrounds. It exemplifies the powerful impact of collaboration between higher education institutions and organizations to support underserved students. 
While the concept of a need-based scholarship is not unique, the Willis scholarship is distinctive in that it provides funding to students of both public and select private nonprofit institutions.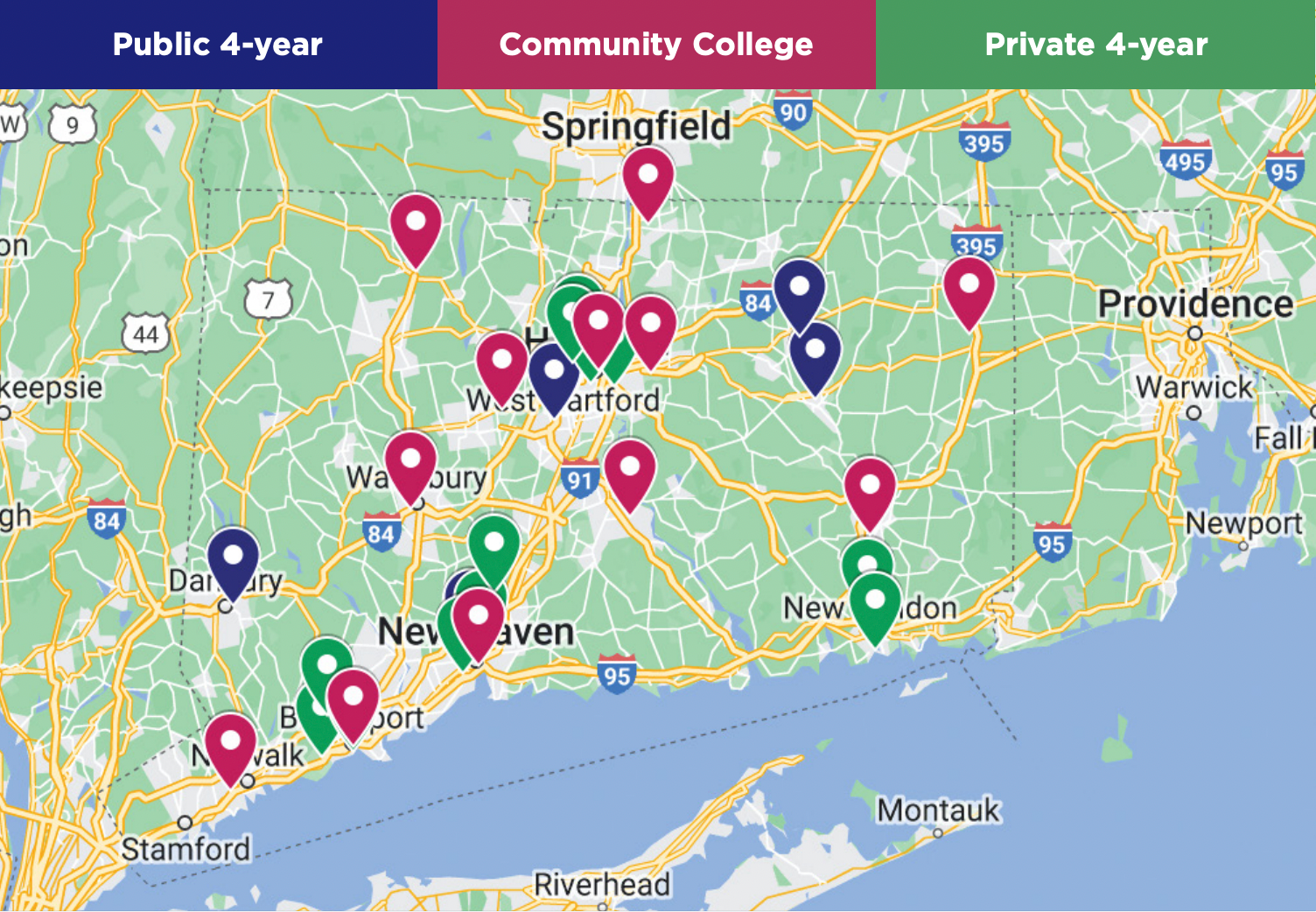 This state-sponsored program was made possible in large part by a joint lobbying effort from the University of Connecticut (UConn); the Connecticut Conference of Independent Colleges, which advocates for private institutions; and the Connecticut Board of Regents, which governs two- and four-year public institutions, excluding UConn. In recent years, these organizations have worked together, alongside the New England Commission of Higher Education, to advocate for more financial aid for students at the state level with the Willis scholarship and at the federal level through Pell Grants.
"As you can see, this program doesn't really differentiate between public and private [schools]," says Mark French, director of financial aid for the Connecticut Office of Higher Education. "It is the same program at all schools. In effect, they work together to make sure the program meets the needs of all their students. That is pretty much how this program was designed."
The program is divided into two scholarships, both of which provide funding to low-income students — need-merit and need-based offerings. The need-merit grant provides up to $5,250 per year for high school graduates who rank in the top 20 percent of their junior year class or achieve a score of at least 1200 on the SAT or 25 on the ACT. Recipients of the need-based grant can earn up to $4,500 per year and must only have an expected family contribution below the maximum amount determined by the state, which has ranged between $10,000 and $11,500, depending on the year. 
In the 2021-2022 academic year, nearly 2,000 students received the need-merit scholarship. This totaled more than $9 million, with an average award of approximately $4,600. 
In that same time frame, nearly 8,600 students received an average of $2,800 each from the need-based scholarship, totaling more than $24 million.
"It is well known that students tend to end up working in the state where they get their degrees. [The Willis scholarship program] is an attempt to keep students in-state, no matter the college they choose."

Mark French
Thirty public and private institutions participate in the Willis program, including 12 community colleges, 12 private four-year institutions, and six public colleges and universities. Participating schools determine award amounts per student for each year they are enrolled. The funds only apply to tuition and fees but can be combined with other grants and scholarships. This program is intended to fill gaps that students might have in their financial aid.
In addition to providing financial assistance, the program is also an opportunity for the state to demonstrate its support for higher education. This is especially valuable given the diverse landscape of institutions located within the relatively small state, says French.
"Helping low-income students afford a college education is the primary goal of this program. But it also provides, at a secondary level, support to our state institutions of higher education," he says. "It shows that the state values higher education and these institutions. Though Connecticut is a small state, we have quite a few institutions of higher education. They run the gamut from low-price community colleges to Yale [University]."
For the upcoming fiscal year, UConn accounts for more than 22 percent of state appropriations for the need-based portion of the scholarship, and it enrolls the most qualifying students. The state's community colleges collectively account for more than 35 percent of Willis scholarship need-based allocations.
The Willis scholarship program is an example of how higher education institutions and state governments can work together to improve opportunities for underrepresented students while also benefiting the schools and the state economy, says French.
"Connecticut is sort of a bastion of the traditional New England private college, so the state believes in supporting those colleges," he says. "But above and beyond that, the program is really aimed at retaining our college-aged students and older students who want to go back and start or complete a degree. It is well known that students tend to end up working in the state where they get their degrees. [The Willis scholarship program] is an attempt to keep students in-state, no matter the college they choose."●
This article was published in our March 2023 issue.