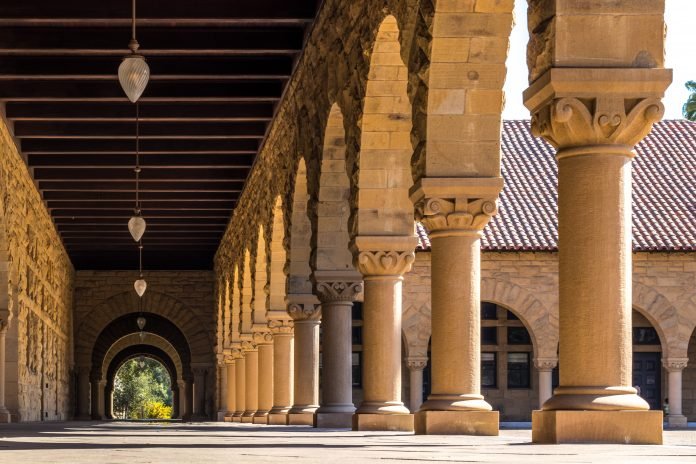 Two mental health counselors at Stanford University's Counseling and Psychological Services (CAPS) at Vaden Health Center claim the center's diversity, equity, and inclusion (DEI) committee perpetuates "severe and persistent anti-Jewish harassment" in a new legal complaint.
The 21-page redacted complaint, obtained by the Jewish Insider on Tuesday, was made by the nonprofit organization Louis D. Brandeis Center for Human Rights Under Law on behalf of Jewish Stanford CAPS staff members Sheila Levin and Dr. Ronald Albucher.
The complainants allege the DEI committee "maligned and marginalized Jews, by castigating them as powerful and privileged perpetrators who contribute to systemic racism" and omitted anti-Semitism from discussions and agendas.
The document, which was filed to the Equal Employment Opportunity Commission and the California Department of Fair Employment and Equal Housing, says the staff members strongly support DEI efforts and "are mortified that Stanford University has permitted the DEI program to be perverted so that it accomplishes the opposite of its intended aims."
"The program that is supposed to facilitate the full inclusion of all members of the Stanford community is perpetuating a hostile environment and invidious discrimination that it is meant to eliminate," the complaint says.
In an interview with Jewish Insider, Levin claimed the DEI committee accused Alburcher of focusing on anti-Semitic attacks rather than anti-Black racism.
"He just wanted to know why there were swastikas in the Zoom-bombing — why did we omit them? Why are we ignoring it?" Levin explained.
In a statement, Stanford says it's investigating the allegations and will conduct new DEI training with a centralized approach. The new training "is designed to build awareness, further establish inclusive behaviors, and foster a more inclusive mindset," the statement says.