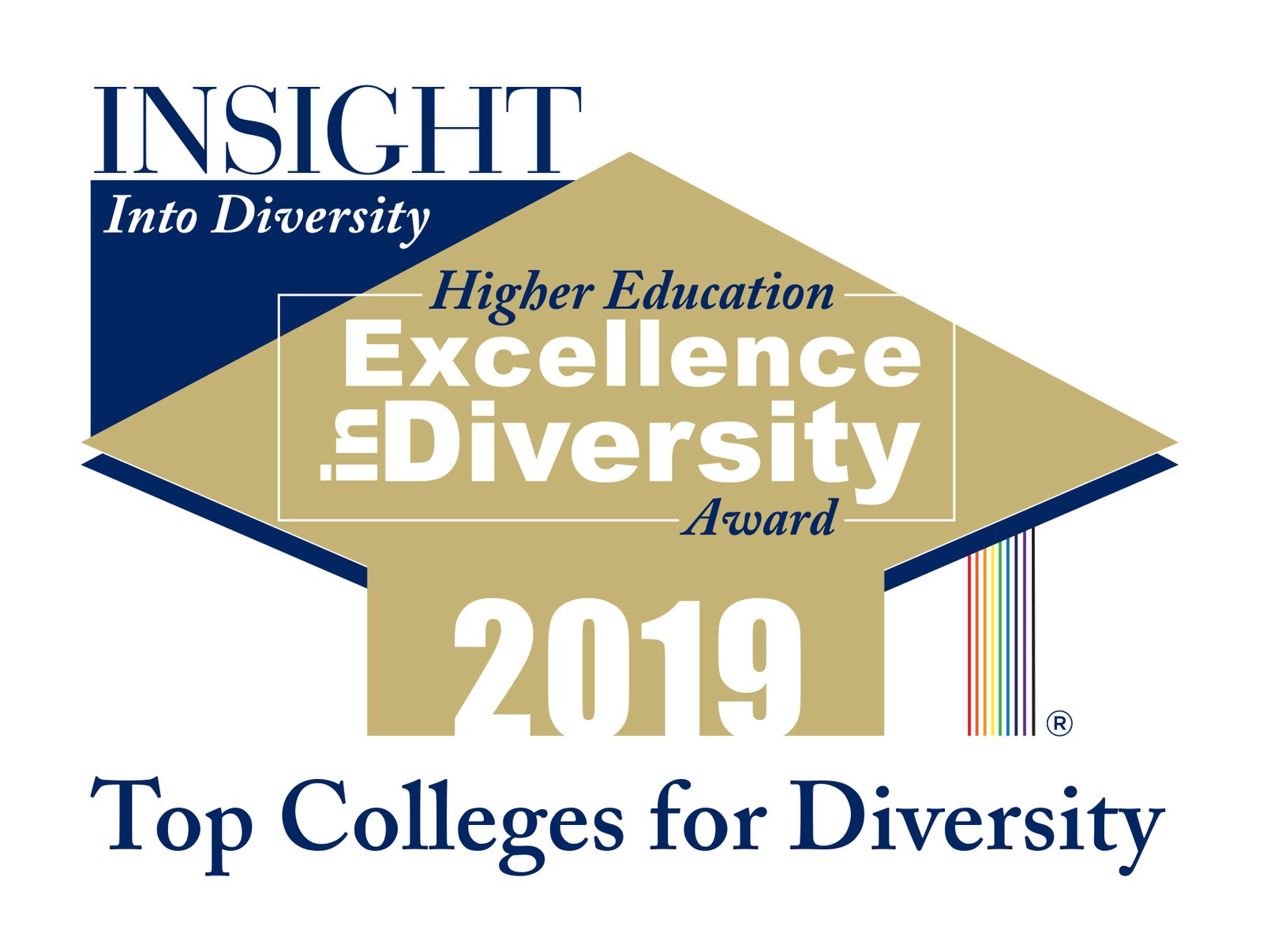 The annual INSIGHT Into Diversity Higher Education Excellence in Diversity (HEED) Award
is the only application-based higher education award that recognizes colleges and universities that demonstrate an outstanding commitment to diversity and inclusion.
With fewer than 4,000 students each, Washington State University of Vancouver (WSU Vancouver) and the School of the Art Institute of Chicago (SAIC) at first appear to have little in common aside from enrollment size. WSU Vancouver is situated on a 351-acre campus complete with hiking trails and mountain views; in-state students account for nearly 90 percent of enrollment. SAIC is located in downtown Chicago, has a student body that is nearly one-third international, and has been called the "most influential art college in the United States" by the Columbia University National Arts Journalism survey. The two institutions were founded 123 years apart, in 1989 and 1866, respectively. 
Yet these seemingly dissimilar institutions have much in common when it comes to promoting diversity, equity, and inclusion (DEI) across campus. Both have created accountability networks composed of multiple diverse advisory groups and councils. Each institution has implemented awareness and training programs that teach employees how to support vulnerable populations. And both schools continue to develop innovative DEI measures to better serve the needs of their entire campus communities.
School of the Art Institute of Chicago
At SAIC, students lead the way for campus DEI efforts, says Dio Aldridge, special assistant to the dean and provost on diversity, equity, and inclusion. 
Above: SAIC was founded in 1866 in downtown Chicago. The campus now includes classroom facilities and residence halls located throughout the downtown area. 
"Students are often the catalyst in the push for (equal rights)," he explains. "They make sure they hold us accountable."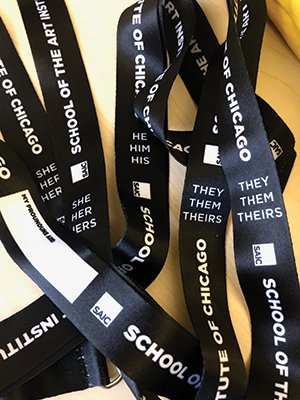 One student-run organization, The League of Extraordinary Genders, has helped propel SAIC's support of transgender and gender-nonconforming students and employees. The group promotes the rights of all genders with a special focus on these vulnerable populations, and their efforts in recent years have included advocating for better campus inclusion. In response, SAIC adopted innovative measures for supporting this demographic.  
"We have a large population who identifies as trans and gender- nonconforming," says Aldridge, who personally identifies as transgender. "It's one area we definitely do a lot of support and collaboration around." 
SAIC added information on gender identity and expression to student orientation and its in-person and online trainings so that "everybody coming into the institution will have this basic knowledge," Aldridge says. 
The school extended these learning opportunities to campus security and food service staff, a measure that represents Aldridge's principle to treat every SAIC employee the same as he would treat the institution's president, he says. "I was very cognizant that we need to work with the people who feed us and literally keep us safe, so I reached out with the idea to do workshops around things like inclusive security strategies."
SAIC staff who work in these areas are predominantly African American or native Spanish speakers, according to Aldridge, so the workshops — which are optional — include culturally relevant discussions around gender expression and stereotypes. The trainings use hypothetical scenarios related to issues such as pronoun usage, and participants have the option of attending bilingual sessions led by Aldridge and other DEI staff who are native Spanish speakers. 
Another recent measure to support gender nonconforming populations on campus is the creation of lanyards that allow individuals to easily display their preferred pronouns. 
Aldridge's colleague Christina Gomez, the director of academic affairs for diversity and inclusion as well as a professor, pointed out to him that "pronoun mispronouncing happens a lot" in the classroom, he says. Together, they worked with SAIC's fashion department to design lanyards labeled with different gender pronouns or displaying blank spaces for wearers to write in their preference. 
It's already common for SAIC students to wear lanyards around campus, thus making it easy to integrate this new way of displaying pronouns if they so choose, Aldridge says. 
 "It's just a really cool, creative way to solve this concern," he says, noting that the creativity and collaboration that went into making these lanyards exemplifies SAIC's diversity and inclusion work. 
"Being a metropolitan arts school, there is obviously a trend toward progressive ideals," he says. "A huge component of creative practice is reflecting on and being mindful of your own identity and frame of view, so that challenges us to have these kinds of reflective dialogues."
LGBTQ inclusion overall is a prominent topic in arts education, as is disability rights, according to Aldridge. SAIC recently formed a committee on workplace accessibility and accommodations, and its faculty enrichment workshops — a series of lunchtime DEI trainings — include lessons on creating accessible courses.
The school's Diversity Advisory Group, which includes student, faculty, and staff representatives, oversees these efforts and ensures that SAIC continues to address student needs and priorities. Aldridge credits this large group and his colleagues in the Office of Diversity and Inclusion for Academic Affairs (DEIAA) for making this work possible. 
"One thing I love about (the DEIAA) is that we have been able to make these great connections, whether it be with human resources or security staff or whoever," he says. "Everyone here is really interested in this work, in learning how to support each other and be better toward one another."
Washington State University Vancouver
WSU Vancouver was founded 30 years ago as the only four-year land grant research university in Southwest Washington. Its commitment to equitable education "is informed by (our) land grant mission of openness, accessibility, equity, inclusion, and service to people," says Obie Ford III, PhD, associate vice chancellor for equity and diversity. 
Nine out of 10 WSU Vancouver alumni live in the region. As an institution that has significant influence on the success of its surrounding communities, the university maintains close ties with these former students — particularly those of color or those who identify as LGBTQ, according to Ford. The Office of Equity and Diversity and the Office of Development work in partnership to cultivate and maintain these connections, such as including alumni representatives on the Diversity and Equity Advisory Board.  
As one of multiple groups that oversee and advance WSU Vancouver's DEI efforts, this board's specific focus is on closing the enrollment gap for underrepresented students, increasing capacity for institutional change, and upholding a welcoming campus climate.
Including the perspectives of those who know what it's like to be a member of a non-majority group both on campus and within the surrounding community is vital to "increasing access and supporting a sense of safety and belonging for underrepresented students," Ford says. 
WSU Vancouver's dedication to incorporating diverse viewpoints is evident in the university's other DEI groups, which include councils on student outcomes, enrollment management, student success, and more.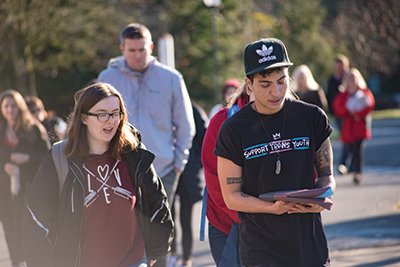 The Equity of Student Outcomes Council (ESOC), for example, combines the expertise of administrators, research and admissions staff, and faculty members in ensuring "equitable opportunities and outcomes for all student populations, including equal retention and graduation rates across demographic groups by closing the opportunity gap," Ford says. 
ESOC's collaborative efforts have included working with WSU Vancouver's Center for Intercultural Learning and Affirmation to develop a "culturally responsive learning community" as part of a new summer bridge program for underserved students, he explains. 
The council proposed and received funding for the program to start in the 2019-2020 academic year. It has thus far achieved a 100 percent retention rate and will be adopted by the Office of Student Affairs and Enrollment beginning in summer 2020, according to Ford. 
Another group, the Council on Equity, Diversity and Inclusion (CEDI), allows students to participate in the decision-making process when it comes to funding and supporting DEI efforts.
In addition to student representatives, CEDI includes faculty, staff, and administrators. Its membership "represents a beautiful spectrum of historically underrepresented social identities," Ford says. "There is something quite powerful about these communities coming together at WSU Vancouver … and amplifying (their) voices." 
One of the council's major initiatives is the CEDI Mini Grants Program, in which university units, faculty, and staff can submit proposals for projects that promote "equity, diversity, and inclusion throughout the campus fabric," he says. Employees who have completed the university's BaCE program, an extensive DEI training series, can form action groups that are also eligible for CEDI grants. 
BaCE, which stands for Building a Community of Equity Professional Development, is a 12-hour professional development and enrichment program that includes personal assessments for participants and a series of workshops to choose from throughout the year. 
"The BaCE program goes beyond merely 'checking a box' with regard to receiving a single workshop as an attempt to combat oppression," Ford says. "Rather, the BaCE program is long term and builds momentum."
Faculty, staff, and administrators who participate in BaCE first complete the Intercultural Development Inventory (IDI), a pre-assessment that provides "in-depth insights on one's orientation toward cultural differences and commonalities," Ford explains. They can choose to attend a debriefing session with Ford regarding their IDI results and work with him in developing a personal "intercultural development plan" that includes suggested readings and recommendations on which BaCE workshops to attend.
"(The IDI) is important because when one learns of their own cultural perspective in a given context, they may select BaCE workshops and support equity-minded and culturally responsive activities more intentionally," he says. 
The BaCE workshop series is separated into four tiers and covers a wide range of topics, such as the "myth of color blindness," diversity within the deaf community, and refocusing equity as an institution. 
Since the program launched in fall 2018, more than 50 percent of faculty, staff, and administrators have participated, according to Ford. 
This high level of engagement illustrates the extent of the campus' commitment to DEI, he says. 
"WSU Vancouver recognizes that more work is required to create a campus community where students, staff, and faculty do not merely survive, but abundantly thrive," Ford says. "It is critical work that is rooted in love, and (the university) has a lot more to do and give."
Mariah Bohanon is the senior editor of INSIGHT Into Diversity. School of the Art Institute of Chicago is a 2014-2017 and 2019 HEED Award recipient. Washington State University Vancouver is a 2019 HEED Award recipient. This article was published in the April 2020 issue.