Experts say the lack of accessible, affordable, and safe transportation remains one of the largest obstacles in addressing economic and racial disparities in the U.S. To address this critical issue, university researchers across the country are examining the effects of transportation disparities in underserved communities. 
A new online toolkit is one way they hope to identify and address gaps in policy and infrastructure.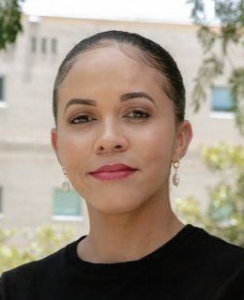 Limited and costly transportation and mobility options can severely inhibit access to employment, education, health care, healthy food, and other essential destinations, says Tia Boyd, a research associate in planning and corridor management at the University of South Florida's (USF) Center for Urban Transportation Research (CUTR). These inequities have effects on numerous populations, including racially underserved communities, rural populations, low-income neighborhoods, and individuals with disabilities. 
Transportation equity concerns are wide-reaching and can touch on multiple aspects of life, such as displacing underserved populations from areas with affordable public transportation options, high air pollution in urban areas with great vehicular traffic, long-term health deficiencies caused by inaccessible healthy food options, and a lack of sidewalks leading to higher pedestrian fatalities. 
Solutions to these issues can range from large-scale public transit and zoning projects to adding sidewalks and crosswalks to high-traffic roads.
 "When equity is not integrated into transportation at all levels, we end up with adverse impacts, which oftentimes disproportionately burden underserved populations," she says. "With equity considerations in transportation decision-making processes, we can ensure more positive outcomes for all persons and society as a whole."
To help address some of these issues, Boyd and her colleagues at CUTR created the Transportation Equity Toolkit, which helps communities, municipal governments, metropolitan planning organizations, transportation agencies, and other entities — such as higher education institutions — identify gaps in their transportation and mobility practices and infrastructure. 
This is done using auditing and scorecard tools that assess and identify a particular community, determine its needs, and prioritize projects that address inequities. The process examines community characteristics such as race, income level, and preferred transportation such as driving, biking, walking, and transit services. 
The auditing tool examines factors such as environment, safety, public transit, investments, and burdens, and activities such as walking and bicycling. 
The scorecard helps users identify and prioritize relevant projects based on similar details, but adds affordability, mobility, emergency evacuation, and access to jobs, health care, and other daily destinations. 
In addition, the toolkit allows agencies to collaborate with constituents, says Boyd.
"As we developed the project, it was important that we produce something that could support agency staff as they work to advance transportation equity in underserved communities," she says. "It was also necessary that we developed elements of the toolkit that were accessible for community organizers and community members, providing opportunities for collaboration between the community and agencies."
The toolkit has already had an impact on Tampa's transportation practices and goals, particularly in the neighborhood immediately surrounding USF, in which 39 and 33 percent of the population are Latinx or Black, respectively, and more than half of residents live below the federal poverty level, according to the University Area Community Development Corporation (UACDC). 
The neighborhood has dealt with several transportation equity concerns, primarily regarding pedestrian and bicycle crashes linked to poor nighttime lighting and a lack of sidewalks and speed bumps. From 2014 to 2019, the neighborhood experienced 52 incidents, including nearly 20 fatalities. Utilizing the toolkit, the UACDC recently began work on several projects to reduce crashes such as adding crosswalks, speed bumps, and more streetlights. 
Additionally, the city of Tampa used the toolkit to evaluate several roadway projects in underserved areas and address equity concerns including access to healthy food options, economic opportunity, and safety. 
The Transportation Equity Toolkit is one of many practical and research-based projects funded by the Center for Transportation Equity, Decisions, and Dollars at the University of Texas at Arlington (UTA). The center is a five-university partnership between California Polytechnic State University, Georgia Institute of Technology, USF, UTA, and the University of Wisconsin-Madison that aims to advance economic opportunity and equity through transportation policy research. Many of the center's efforts are designed to ensure that future and current transportation professionals understand the importance of improving transportation and mobility equity to meet the needs of marginalized communities.
Projects like the toolkit are vital to promoting DEI principles within the transportation policy and engineering fields, connecting with disadvantaged communities to understand their needs, and addressing longstanding equity concerns, says Boyd.
"In some spaces, transportation and mobility have not always been a part of the conversation when discussing DEI, but we are now seeing a shift in how people and agencies are thinking about these two topics," Boyd says. "As we advance research and practice in this area, we must continue to highlight the social, economic, cultural, and racial impacts of transportation and emphasize the significance of equity in transportation."●
Erik Cliburn is a senior staff writer for INSIGHT Into Diversity.
This article was published in our December 2022 issue.