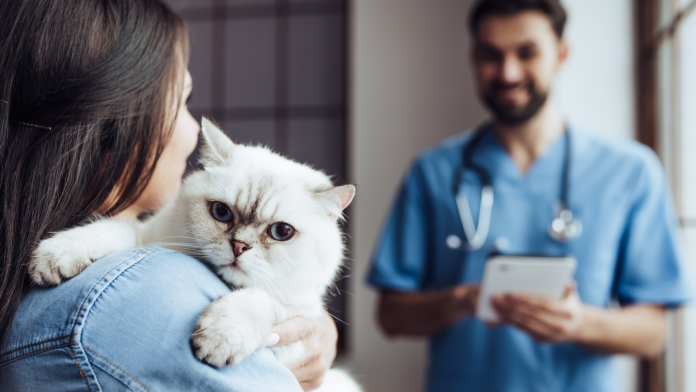 A recent study on the demographics of veterinary school admissions reveals that "unintended bias still exists despite recent efforts to be more inclusive and adopt more holistic admissions practices," according to the American Association of Veterinary Medical Colleges (AAVMC). 
The study, which was published by the AAVMC, was designed to determine if bias existed in the 2019 admissions decisions across U.S. veterinary colleges and schools. Federal statistics show that the veterinary workforce is the least diverse of all U.S. health care professions, with the vast majority of veterinary students being White women. 
Data from the study reveals that nearly 87 percent of 2018 veterinary school applicants were women and approximately 76 percent were White. One in 10 applicants was Hispanic or Latinx and only 5 percent were Black. 
Researchers also found little socioeconomic diversity among the applicant pool. Approximately 3 in 10 were Pell Grant recipients and more than half reported having no education debt. Seven in 10 had at least one parent with a college degree. Also in keeping with ongoing trends, the majority of candidates were from suburban backgrounds and intended to practice in suburban settings. 
Overall, nearly 77 percent of applicants received at least one offer of admission. The study determined, however, that disparities existed across racial and ethnic lines. White and Asian students had the highest probabilities of receiving an offer of admission and Hispanic or Latinx applicants had the lowest. 
Disparities also existed across socioeconomic lines. Applicants who were not Pell Grant recipients, had little or no education debt, or reported feeling confident that they could come up with $2,000 if an unexpected need arose in the next month were all more likely to receive at least one offer of admission. 
The study also found that first generation students and Black students applied to fewer veterinary colleges than their counterparts. Conversely, Hispanic and Latinx students were significantly more likely to apply to multiple schools. 
Researchers reported no significant difference in admission offers based on gender identity, employment status, or the number of times a candidate had met with a pre-veterinary advisor.
The study's authors concluded that the marked differences in admissions offers across racial and socioeconomic lines reveals consistent bias. The findings "signal a very real need to reexamine admissions processes. Schools and colleges of veterinary medicine should objectively and rigorously review their admissions processes and reevaluate those elements, such as the number of veterinary, animal, or total experience hours, that may be a source of inherent bias against particular groups of applicants."