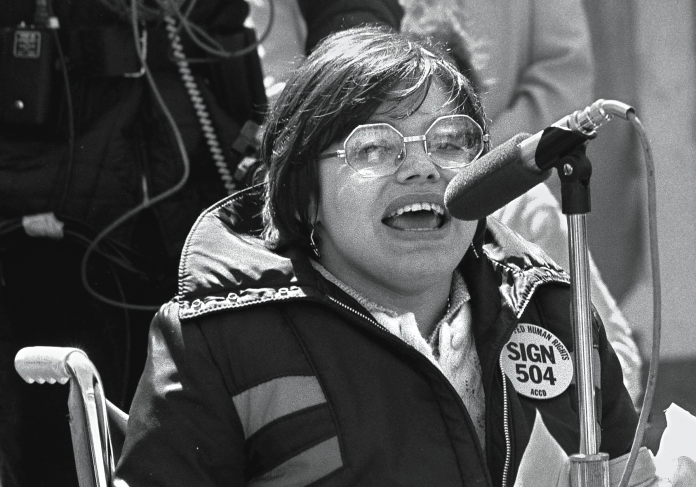 Judith "Judy" Heumann, a lifelong activist who was widely regarded as the "mother" of the disability rights movement, died March 4 at the age of 75. Heumann, who used a wheelchair since childhood as a result of polio, played a key role in the creation and enforcement of important legislation, including Section 504 of the Rehabilitation Act, the Individuals with Disabilities Education Act, the Americans with Disabilities Act, and the United Nations Convention on the Rights of Persons with Disabilities. She organized critical sit-ins and protests in New York City and San Francisco in the 1970s and was an early champion of the independent living movement.
"Because the country was so inaccessible, disabled people had a hard time getting out and doing things — which made us invisible. So we were easy to discount and ignore. Until institutions were forced to accommodate us we would remain locked out and invisible — and as long as we were locked out and invisible, no one would see our true force and would dismiss us."

— Judy Heumann
As a co-founder of the World Institute on Disability, she served as co-director for a decade. Starting in 1993, Heumann spent decades in federal service, including as the first special adviser for international disability rights at the U.S. State Department during the Obama Administration. Later, she served as a senior fellow at the Ford Foundation. In 2020, Heumann co-authored her memoir, "Being Heumann: An Unrepentant Memoir of a Disability Rights Activist," and was featured in in the documentary "Crip Camp: A Disability Revolution," an award-winning, Oscar-nominated film that can be found on Netflix.●
This article was published in our April 2023 issue.