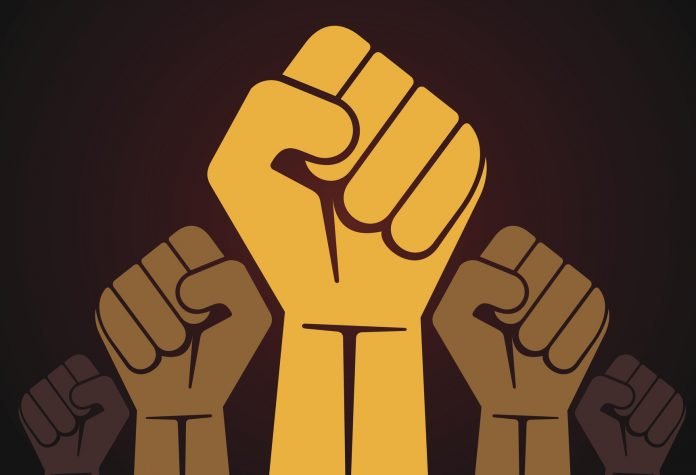 A movement for racial justice is underway in the academic community — and it all started with a tweet.
On August 26, Anthea Butler, PhD, an associate professor of religious studies and Africana studies at the University of Pennsylvania, tweeted that she was "down as a professor to follow the NBA and Strike for a few days to protest police violence in America."
Like the professional NBA and WNBA athletes that recently went on strike in response to the police shooting of Jacob Blake, Butler wanted to make a statement about police brutality and systemic racism by uniting faculty in an organized action. She released an official statement about the event to her Twitter followers, calling on other professors to join in.
With the help of co-organizer Kevin Gannon, PhD, a professor of history and director for the Center for Excellence in Teaching and Learning at Grand View University, the Scholar Strike movement was created. As of Wednesday, Butler says over 5,100 people have signed up to support the two-day action on September 8-9.
"The message we're hoping to send is that the academy needs to care about the racism and murders of African Americans by police in this country," Butler says. "We need to start looking at this, educating about it, and being in solidarity with those who are working to reform policing and to eradicate racism."
During the strike, faculty, staff, and students will step away from their academic duties to engage in teach-ins about racial injustice, inspired by those that took place in the 1960s, when educators led discussions on topics like civil rights and the war in Vietnam. For the Scholar Strike, dozens of professors around the country are participating by creating 10-minute videos for the movement's YouTube channel to educate on issues of policing, White supremacism, cultural appropriation, and more.
"It's about changing what we're doing to put a focus on important issues," Butler explained. "We're not doing our regular teaching, but we're teaching in other ways."
In addition to the teach-in videos, the Scholar Strike website is providing free resources to teachers and students to engage in the event.
Going forward, Butler hopes the movement will lead to long-term changes to approaching these subjects in the academic community. "We want to continue to promote materials that help people learn about policing, racism, and other issues happening in the country," she says. "We're also thinking about ways to keep the momentum going. We'd like to see a bigger footprint in terms of us exchanging materials about racism and sharing syllabi and readings about racial injustice."
Butler also believes that college and university leaders should play a role in eliminating racism within their institutions. "[Administrators] need to think not just about diversity and inclusion, but how to change the structures so they're more just and less racist," she says. "As we know, a lot of people have gotten laid off during this pandemic. And a lot of those people are people of color."
"How could they have done better? What provisions are made for people? I think there's lots of ways to think about what universities can do," Butler says.