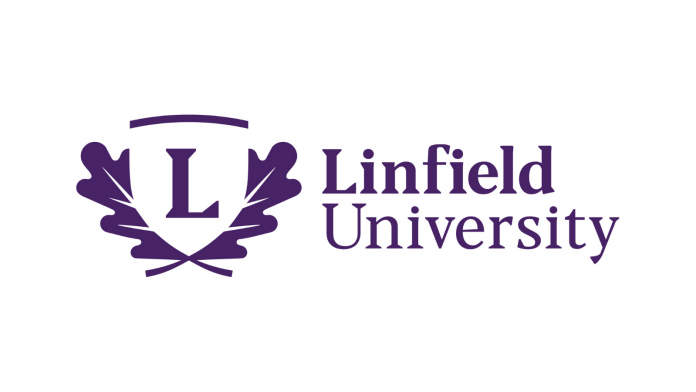 Linfield University, a small Christian school in Oregon, has cut ties with Shakespeare studies professor Daniel Pollack-Pelzner after he accused the school president of anti-Semitism and spoke out against allegations of sexual misconduct by board trustees.
In a campus-wide email on Tuesday, Linfield Provost Susan Agre-Kippenhan confirmed Pollack-Pelzner's firing, saying he committed "serious breaches of the individual's duty to the institution," Oregon Live reports.
Pollack-Pelzner, whose official title was Ronni Lacroute Chair in Shakespeare Studies, served at Linfield for nearly 11 years and also taught English and gender studies.
Linfield officials claim Pollack-Pelzner not fired for his allegations, but was "insubordinate" and having "interfered with the university's administration of its responsibilities" by propagating false and defamatory statements, according to Oregon Live.
In a Twitter thread last month, Pollack-Pelzner says he reported four trustees to the board over the past year, after being accused by faculty and students of sexual misconduct. 
"That's more than 10 [percent] of the Board. Three of those trustees are still on the Board," Pollack-Pelzner tweeted.
Multiple pages about sexual misconduct were redacted from a May 2020 faculty trustee report, according to The Linfield Review. Board Chair David Baca admitted in a July 2020 statement that he regrets how he handled sexual misconduct allegations against former trustee David Jubb and even offered to resign if it would benefit the university. However, because of support from other trustees, Baca decided to stay.
"I told the [Linfield] Board Chair that we needed to think proactively about sexual harassment training and guidelines for proper trustee behavior. To my surprise, the Chair accused me—a Jewish trustee—of harboring a secret agenda to grab power," Pollack-Pelzner tweeted. 
Pollack-Pelzner says Baca claimed the board of trustees "never had a problem" until he joined.
"The Chair told me that if I really cared about sexual misconduct, I would be going after the faculty, who, he said, were the true predators," Pollack-Pelzner tweeted.
In his tweets, Pollack-Pelzner also accused President Miles K. Davis of making anti-Semitic comments including one about the size of "Jewish noses."
Faculty, students, and local Jewish groups, including the Anti-Defamation League and the Oregon Board of Rabbis, have called for Baca and Davis to resign. The Foundation for Individual Rights in Education also issued a statement on Pollack-Pelzner's firing and said it was "seriously concerned" about the school's conduct. A Change.org petition has accumulated nearly 4,000 signatures in pursuit of Baca's resignation. 
Miles has denied the allegations and an internal investigation could not confirm the alleged comments were said. A local NAACP chapter is also currently investigating the matter.
"As a Black man, President Davis understands viscerally how words matter and how words can hurt," Linfield spokesman Scott Nelson told the Jewish Telegraphic Agency. "He is not antisemitic and does not believe he said anything that was antisemitic."
Grateful for support from around the world.

What I hope to see next:

–Accountability for *institutional betrayal* by @LinfieldUniv leaders.

–Commitment to the 10 principles of *institutional courage* listed here. So far Linfield's a generous 1.5/10.https://t.co/E3v8FKs4Fr https://t.co/VUTLsNMk5a

— Daniel Pollack-Pelzner (@pollackpelzner) March 30, 2021
Students at @LinfieldUniv: "We 💙 @pollackpelzner."

Stop #Antisemitism. Support allies who listen, #MeToo. https://t.co/mLjc7vg7ne

— Dr. Elizabeth E. Tavares (@ElizETavares) April 28, 2021
Pollack-Pelzner has hired an attorney and has not given an official statement, according to multiple media reports.
"I've been feeling like Paulina of late. Hope it'll take fewer than sixteen years for repair!" Pollack-Pelzner tweeted about his termination. Paulina is a notable character from Shakespeare's The Winter's Tale that is known for being courageous and speaking up for her beliefs.