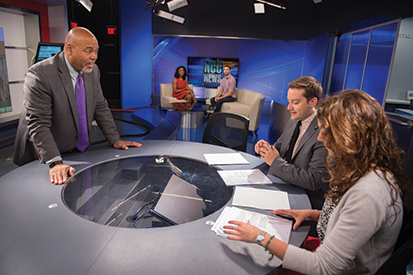 Journalism hasn't had an easy decade. Enrollment in undergraduate journalism and mass communication programs dropped 3 percent in the United States from 2010 to 2013 as students increasingly saw traditional journalism degrees as unmarketable, according to a University of Georgia survey. 
Journalism programs took an even harder hit in the following years. A Texas Tech survey published in 2017 found that between 2013 and 2015, undergraduate enrollment in the discipline nationwide dropped by 16.3 percent. In 2016, public trust in mass media hit a 45-year low with only 32 percent of respondents in a Gallup poll reporting trusting media a "great deal" or a "fair amount." 
[Above: Hub Brown, associate professor of broadcast and digital journalism, talks to students at Syracuse University's Newhouse School of Public Communications' digital newsroom. (Photo courtesy Newhouse School)]
The press has continuously been under attack from political leaders in the U.S., as well. President Donald Trump consistently undercuts the media, referring to journalists as "the true enemy of the people," "fake news," and "crazed lunatics." He recently suspended a White House journalist's press pass and has disallowed media from attending important events.
When a bomb was mailed to CNN headquarters in October of 2018, Trump denounced the act but blamed the journalists, saying, "The media also has a responsibility to set a civil tone and to stop the endless hostility and constant negative and oftentimes false attacks and stories."
But the continued attacks on the press may have had a counterintuitive effect on journalism schools. Since Trump's election in 2016, some schools of journalism have reported seeing a recovery in their application and enrollment numbers. Journalism faculty and administrators theorize that the political climate is driving renewed interest in the field and have dubbed the phenomenon the "Trump bump."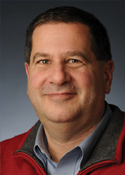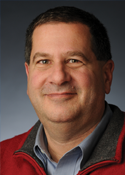 "The president is making journalism great again," says Joel Kaplan, associate dean for professional graduate studies at Syracuse University's Newhouse School of Public Communications. "We did have a real issue toward the beginning of this decade when we were losing a lot of interest in journalism, but that has ticked back up in the last couple of years. I credit the president of the United States for that."
Lucy Dalglish, JD, dean of the Philip Merrill College of Journalism at the University of Maryland, and Janet Kolodzy, chair of the Department of Journalism at Emerson College, have also seen increased interest, and both agree the current political climate has something to do with it.
Kolodzy says in the last three years, she has noticed "a resurgence of interest due to the political and cultural climate and journalism's role in society." Dalglish has seen steady applications and a rise in enrollment — from 81 starting freshmen in 2017 to 118 in 2018 — a phenomenon she believes is in part a response to the 2016 election. The college was also able to offer more scholarship money.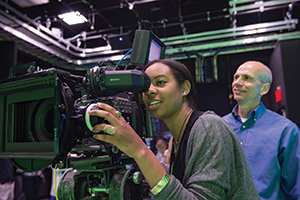 "The freshmen are telling us they enrolled in journalism because they want to hold the powerful accountable," Dalglish says.
Tyler Lowell, a graduate student at Newhouse, says the current political situation played a big role in his decision to pursue a journalism degree. "I was completely blindsided by the chaotic political landscape of the 2016 election and was convinced it would have a different outcome," he says. "Voices and ideologies that I agree with weren't prominently featured in the 2016 cycle, which I'd say prompted some desire to bring both my own personal experiences and awakened curiosity about others to the table."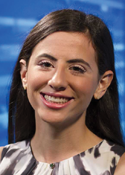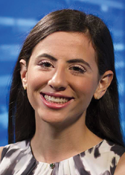 Even students who weren't initially drawn to journalism because of the political climate say it has affected how they approach reporting. Gilat Melamed, a Newhouse undergraduate, applied for college before Democratic nominee Hillary Clinton or Trump even announced their candidacies. She participated in Newhouse's student-run television station's coverage of election night. "Being a part of that night was my first taste of the unpredictability of breaking news and American politics," Melamed says. "A lot of the backlash the media received for how it covered the 2016 election stuck with me and made me think about how I can be a better journalist."
In addition to a surge of students responding to heightened political tension, journalism programs are also seeing a payoff from changes they made to respond to financial challenges in the journalism world. As media organizations tightened their belts and hired fewer people at lower salaries, Newhouse shifted its approach.
In the past, as long as students were good writers and able to think critically, they could find jobs with news organizations that would then provide more specific training, Kaplan says. As full-time positions became increasingly competitive and more journalists turned to freelancing, the academic approach had to become more entrepreneurial. Newhouse students are now trained in audio and video, podcasts, and multimedia storytelling. "We're trying to empower them with these other skills that we never thought we would need," Kaplan says.
Kaplan is glad interest in journalism has picked up, but students wanting to have an impact can be a double-edged sword, he says.
"We're journalists. If you're going to make a difference, you still have to make a difference within the ethical parameters, and the idea is that you shouldn't be taking sides and you shouldn't be taking things personally." It's an idea that's ingrained in older journalists, Kaplan says, but is a little tougher for younger students who tend to want to call it like it is.
"I love their passion, and I love that they want to make a difference. Journalism is always a profession you can make a difference in," Kaplan says. "But I also don't want them to cross the line."
Alice Pettway is a contributing writer for INSIGHT Into Diversity. This article ran in our May 2019 issue.