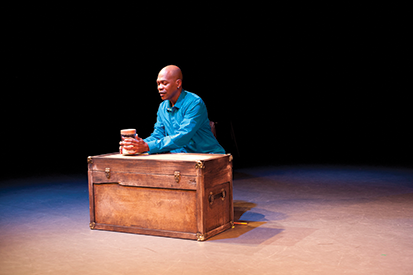 Renée Alexander Craft, PhD, always knew that she wanted to be a writer. In elementary school, she regularly wrote poetry and by the time she reached high school, she decided she wanted to become a journalist. As an undergraduate at the University of North Carolina (UNC) at Chapel Hill, she participated in several journalism internships, ultimately graduating with a bachelor of arts in English literature.
As she was considering an MFA in creative writing, a professor suggested that she pursue a graduate degree in an interdisciplinary field that she had never heard of — performance studies.
[Above: E. Patrick Johnson performs Sweet Tea, based on a written collection of oral histories about the experiences of gay Black men in the American south. He interviewed more than 70 men for the project.] 
Typically found in schools of communications, performance studies explore theories about how the world works, encourage students to write their own performance pieces, teach movement and performance, and engage in both critical and creative writing. Craft took the professor's advice, eventually obtaining her master's in communications at UNC and then a PhD in performance studies at Northwestern University (NU).
Craft immersed herself in the perspectives and writings of women of color. Through these experiences, she says, "I felt seen. I felt placed in a very visceral way. I'm a first-generation college student, a first-generation professor, and I had often come from a space in the academy feeling as though I was coming with a deficit. So, [performance studies] made space for me at the table. Not only me and my worldview, but the people I represent and come from."
Scholars go on to work in theater, dance, and other stage-centered careers, but performance studies also provide skills relevant to communications and public relations, says Craig Gingrich-Philbrook, PhD, professor of performance studies at Southern Illinois University Carbondale (SIUC).
Such skills include the ability to communicate effectively, conduct research, and approach storytelling in innovative ways. Those with an undergraduate degree in the field follow a wide range of career paths, from doing performance to working in the corporate world, public policy, public relations, or human resources.
What Exactly Is Performance Studies?
As an associate professor of communications at UNC, Craft now defines performance studies according to three focus areas outlined by another professor in the department at NU, Dwight Conquergood, PhD. He defines the field through artistry, analysis, and activism.
In terms of artistry, performance studies students both study and practice performance in the traditional sense. They might adapt literature to the stage or study and document performance traditions of underrepresented groups.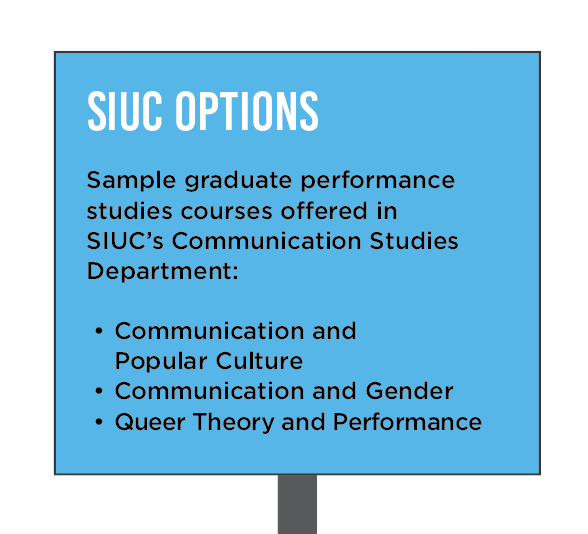 To analyze performance, scholars apply theory to social constructs like gender and race identity. Craft says using theory for analysis allows students to consider how human beings perform gender and race in their everyday lives. "We use a framework of performance to understand what race means on bodies," Craft says. "How do we do gender? How do we do race? How do we do spirituality or religiosity?"
With regard to activism, the field "decolonizes traditional approaches to scholarship" by respecting forms of knowledge that may not come from a classroom or a textbook. Performance studies scholars who compile oral histories, for example, may interview, archive, and even perform the perspectives of individuals who come from underrepresented or marginalized groups.
Craft's scholarship focuses in part on an Afro-Latin community in Portobelo, Panama, and how their carnival performance traditions honor the history of enslaved Africans who self-liberated and formed their own communities. After writing a book about them, she launched a website called Digital Portobelo intended to serve as a platform for researchers as well as a space for local community members to share their stories.
A Naturally Interdisciplinary Field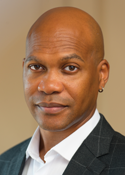 Part of the dedication to nontraditional forms of communication involves using the body, on or offstage, to express meaning, says E. Patrick Johnson, PhD, a professor of performance studies at NU who is also a performer and chair of the Department of African American Studies.
Johnson says "it's only natural" that he serves as a professor in multiple academic departments, including African American studies, performance studies, and gender and sexuality studies. Each of these disciplines contributes to his primary research interest, which is "how sexual minorities represent themselves," he says.
Similarly, Craft's interest in performance studies is connected to her work as a Black feminist scholar, she says, just as Gingrich-Philbrook describes his solo performance work as rooted in queer theory.
As Johnson, Craft, and Gingrich-Philbrook can confirm, the interdisciplinary nature of performance studies is what attracts many to the field. Undergraduates tend to pursue performance studies for a variety of reasons.
Some are interested in becoming performers whereas others are focused on developing their analytical skills and ability to think about complex problems from multiple perspectives. Graduate students, Craft says, often study and create nontraditional theatre pieces and giving voice and space to underrepresented perspectives.
Overall, performance studies students "have an interdisciplinary set of experiences, are often very interested in combining a sociological and political interest with an aesthetic form, [and] are not content to specialize in ways that a lot of programs necessitate," Gingrich-Philbrook says.
The Value of a Performance Study Degree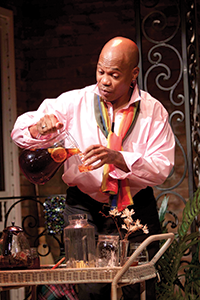 Performance studies create a space for forms of storytelling that transcend the limits of journalism or even literature in the traditional sense by encouraging curious and interdisciplinary thinkers to conduct ethnographic research, collect oral histories, and turn scholarly research into creative performances, Gingrich-Philbrook says.
"This kind of alternative storytelling can be more visceral, angrier, and more honest about the diversity of people's experience, particularly in relationship to things like queer performance and feminism," Gingrich-Philbrook says.
His own solo performances as well as those of E. Patrick Johnson demonstrate personal modes of storytelling. In his performance piece Grooms to the Flame, for example, Gingrich-Philbrook taps into his "journalistic impulse" by commenting on current LGBTQ issues through his lens as a gay man.
"The history of performance art is really about joyful play and fearsome truth happening simultaneously," he says, adding that he tries "to bring both of those things together."
The work is personal for Johnson as well. Young people often approach him after a performance of his piece, Sweet Tea, in which he embodies different gay Black men from the south. Youth thank him and confide in him about their own struggles to come to terms with their sexuality.
"I've learned so much from them, about them and their lives but also about myself," he says. "Bearing witness to these stories taught me that there are so many different kinds of experiences, even of people who share the same identity category."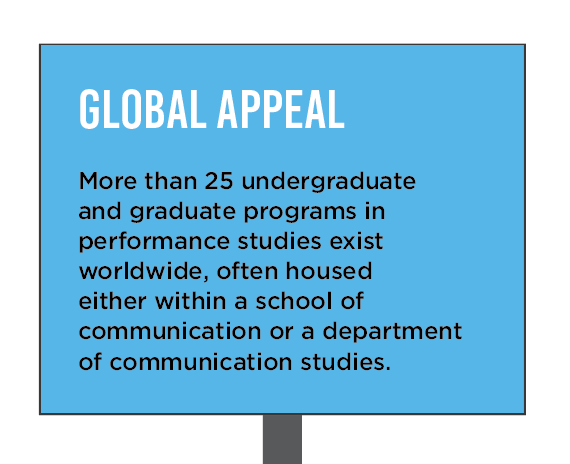 Craft, Gingrich-Philbrook, and Johnson exemplify the discipline's strong orientation toward underrepresented voices and perspectives, whether it be uplifting such voices through a digital humanities project, solo performance work, or a written collection of oral histories.
In this way, Craft argues, performance studies help students "broaden their awareness of knowledge that is valuable." In a higher education climate that increasingly values specialized degrees and accelerated timelines, she argues that performance studies are an "exceptional approach" to the humanities.
The stories her students tell ultimately have the power to shape public policy, she says, and they also have the power to make underrepresented individuals both inside and outside of the classroom feel seen and heard.
Ginger O'Donnell is a senior staff writer for INSIGHT Into Diversity. This article ran in our May 2019 issue.