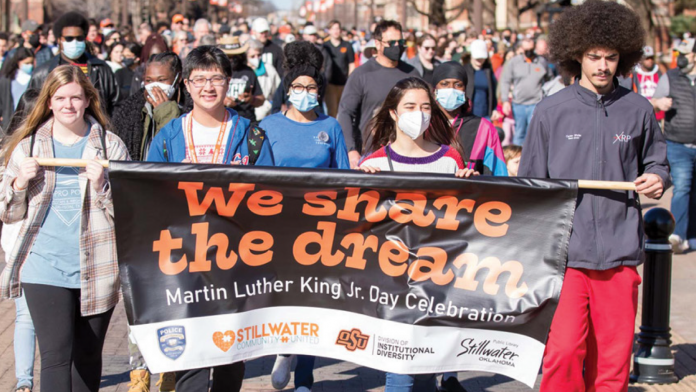 On January 17, 2022, Oklahoma State University (OSU) and Stillwater Community United (SCU), a local diversity organization, hosted a unity march and speech series to commemorate Dr. Martin Luther King Jr. OSU students and faculty joined SCU members on the march, which made several stops for speeches from city and university leaders such as OSU President Kayse Shrum and Stillwater Mayor Will Joyce. The speakers touched on themes of community, love, and racial justice by echoing famous speeches and written works from Dr. King.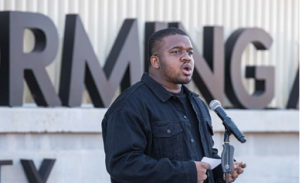 "As we are gathered here today, I encourage and challenge each of us to recognize that the meaning of Dr. King's dream is what matters, not just the march," said Jason Kirksey, OSU's vice president for institutional diversity and chief diversity officer. "Dr. King's legacy continues to serve as a call to action for all of us every day to engage in the work of justice, equality and love of humanity. Hopefully all of us listen to each other, commit to learn from one another, and aspire to be better today than we were yesterday."
The celebration ended with a keynote speech from Chideha Kanu, a recent OSU graduate and Nigerian-American, who compared his experiences of living in the country with the largest Black population in the world and attending a predominantly White institution. He urged attendees to "go above and beyond" by internalizing King's messages and working to promote diversity, equity, and inclusion.●
This article was published in our March 2022 issue.