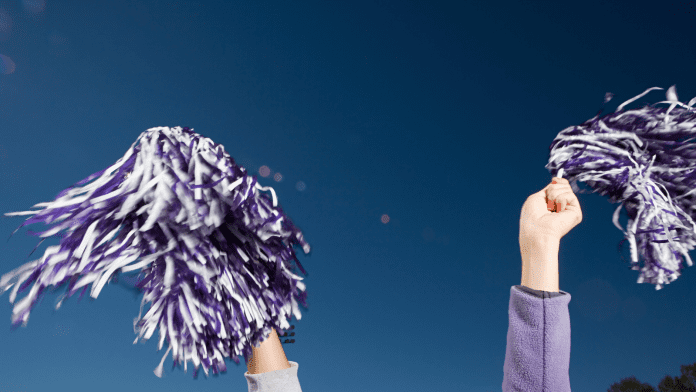 Officials at Northwestern University (NU) released a statement to students, faculty, and parents last week in response to a lawsuit filed on January 29 by a cheerleader claiming she experienced sexual harassment.
"Over the last week, we have heard from many in our community who are upset about allegations of harassment and discrimination within our Cheer Team," university leaders wrote in a letter on February 5. "At Northwestern, we must not tolerate any form of harassment or discrimination, and we must continue the vital work of ending it."
In the lawsuit, Hayden Richardson alleges former coach Pam Bonnevier forced cheerleaders to "mingle" with university donors, including fans and alumni, in order to bring in more money.
Richardson also claims that she and her teammates faced sexual harassment and were touched inappropriately by donors during school-sanctioned events in 2018 and 2019. She says the university failed to take action after she filed a formal Title IX complaint.
In addition, several Black cheerleaders told The Daily Northwestern they received unfair treatment and were not allowed to wear their hair in braids while on the team.
In a separate message to current and former cheerleaders, university officials said they would hold a private Zoom meeting on February 8 to "listen to your concerns, hear from you about the support you need to help navigate this difficult time and determine how we can begin the healing process," according to an email obtained by The Chicago Tribune.
The university's Office of Equity opened an investigation into the complaints surrounding the cheer team last June but results were not shared with the public or the students who were involved with the case, the Tribune reports.
Bonnevier stopped working at NU last October, the lawsuit states. However, it does not specify the circumstances for her departure.