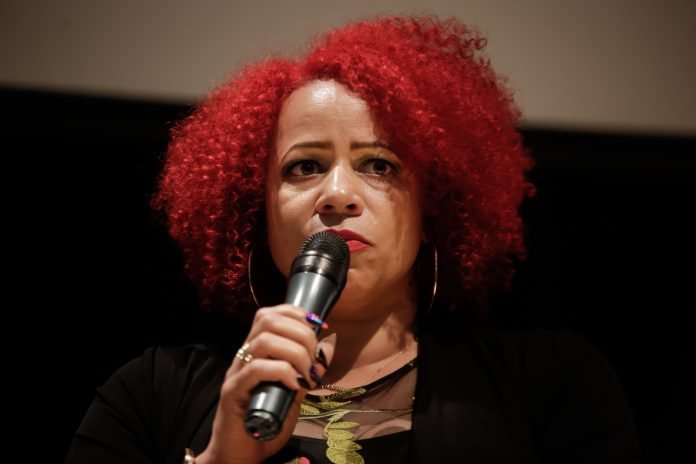 Pulitzer Prize-winning journalist Nikole Hannah-Jones has declined the University of North Carolina at Chapel Hill's (UNC Chapel Hill) offer for tenure following a two-month-long controversy surrounding her hire.
"These last few weeks have been very dark. To be treated so shabbily by my alma mater, by a university that has given me so much and which I only sought to give back to, has been deeply painful," Hannah-Jones said in a statement.
Hannah-Jones told CBS This Morning that her decision was "very difficult" to make.
"The only bright light has been all of the people who spoke up and fought back against the dangerous attack on academic freedom that sought to punish me for the nature of my work, attacks that Black and marginalized faculty face all across the country," she said.
In May, UNC Chapel Hill announced Hannah-Jones was named the Knight Chair in Race and Investigative Journalism at the Hussman School of Journalism. Shortly after the announcement, backlash and criticism ensued, leading the university to revoke her tenure offer.
In turn, Hannah-Jones threatened a lawsuit against the school. Black faculty and staff at UNC Chapel Hill have shown support by stating they were considering leaving their posts if she was not offered tenure for her incoming position.
Last week, UNC Chapel Hill's board of trustees finally approved tenure for Hannah-Jones. However, she announced Tuesday she has chosen to take a position at a historically Black college instead.
Hannah-Jones will serve as the inaugural Knight Chair in Race and Journalism at Howard University's Cathy Hughes School of Communication. She will also lead Howard's new Center for Journalism and Democracy.
"I will always be a Tar Heel. I remain grateful for all the university has given me and am committed to a lifetime of paying it forward. And I am so excited to now call myself a Bison as well and join the Howard family of which I have long desired to belong," Hannah-Jones stated.