The University of Minnesota (UMN) Medical School will open a new campus focused on training homegrown health care professionals in St. Cloud, Minn., as early as 2025, through a collaboration with medical provider CentraCare.
The expansion will address an anticipated shortage of health workers in the region. Nearly one-fifth of all providers and three out of five physicians in rural Minnesota plan to leave their occupation within the next five years, according to a 2022 report by the Minnesota Department of Health. Nationally, of the more than 7,200 federally designated industry shortage areas, 60 percent are in non-urban regions, finds the American Association of Medical Colleges. 
With approximately 24 medical students per class, the new facilities will widen the geographic footprint of UMN's medical training beyond the current campuses in Duluth and Minneapolis. With its approach to serving rural communities, the new campus will be modeled in part after UMN's Duluth program, which opened in 1972 with a focus on rural and Native American health. 
While specific plans are still being developed, proposals include robust residency programs in mental health, pediatrics, and general surgery — fields experiencing the most critical shortages in remote communities. 
It's especially urgent to fill these gaps due to greater health inequities experienced by rural Americans, including the increased likelihood of death from heart disease, cancer, unintentional injury, and stroke, reports the Centers for Disease Control and Prevention.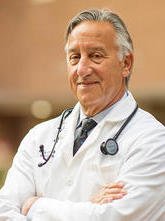 With state demographics becoming increasingly diverse, the new campus will also expand UMN's service to underrepresented populations, says Mark Rosenberg, MD, professor of medicine and vice dean of education and academic affairs at the UMN Medical School. Communities of color have grown 32 percent across the state from 2010 to 2019, finds the Minnesota Department of Transportation. 
In addition to providing care to rural populations, UMN is also developing programs to recruit and train medical students from these communities. The biggest predictor of whether someone practices medicine in a particular area is if they were born and raised there, Rosenberg says.
"People get better health care if they get health care from people that look like them, that understand their needs, that live the same lives, that come from the same frame of reference," says Cindy Firkins Smith, MD, medical education vice president of CentraCare and adjunct professor of dermatology at UMN.
Efforts also include recruiting underrepresented students, specifically those who are economically disadvantaged, says Shailey Prasad, MD, professor and associate vice president for global and rural health in the UMN Office of Academic Clinical Affairs.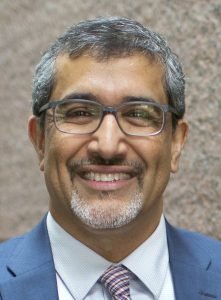 "We know that medical students matriculating at a medical school come from the upper echelons economically of society, irrespective of their ethnic or racial identity," he says. "We need to change that."
In addition, revised curriculum will emphasize treatment of underrepresented patients, says Rosenberg. Students will explore topics such as the social determinants of health, health equity, and social justice, many centered on patient populations such as LGBTQ+, immigrant, and Indigenous communities. 
Plans for further collaboration with other state education institutions, including public, private, and technical colleges, are also under discussion as a way to bring instructors and students together to expand care and research, says Firkins Smith.
"We know that we've got smart kids in rural Minnesota, but we also know that they haven't necessarily had that spark, and they haven't had the opportunity to develop their potential," she says. "We're going to create that spark, and then we're going to develop that potential."