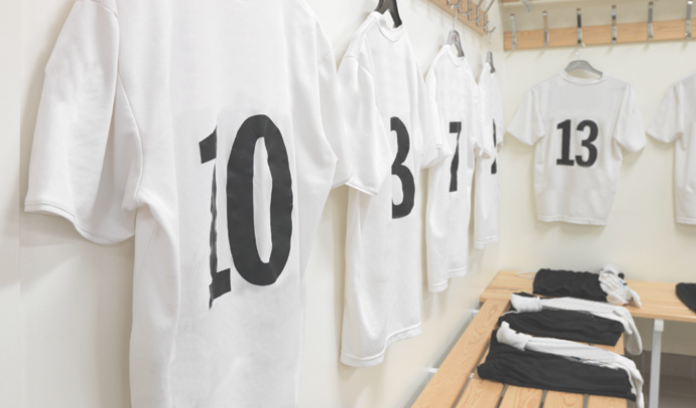 The NCAA Board of Governors has announced controversial changes to its policies for transgender student-athletes, sparking criticism from some LGBTQ rights advocates.
In January, the board released a statement saying that it is adopting a "sport-by-sport approach" for determining if transgender students are allowed to join athletic teams that correspond to their gender identity. Under the new policy, the national governing bodies for individual sports.— rather than the NCAA — have the authority to decide if and how these students compete. 
This approach follows the current U.S. and International Olympic Committee (IOC) guidelines for transgender athletes. If a particular sport does not have a national governing body, the NCAA has granted authority to that sport's international federation or to the IOC to determine if transgender students should be allowed to participate.
The new mandate also requires that these athletes submit to testosterone testing four weeks before and six months after the start of their sport's annual season. Additionally, they will need to provide proof of testosterone levels four weeks before championship selections. 
The NCAA's previous policy, which was established in 2010, required transgender athletes to undergo testosterone suppression and was considered the "standard for transgender inclusion" by serving as "a blueprint for state high school associations and some national governing bodies," according to ESPN.
The new guidelines will go into effect starting with the 2022 winter championships and will be fully implemented by the following academic year.
Some transgender rights advocates have called the new rules too abrupt. Others say they are needlessly complex and discriminatory, and some say the NCAA is caving to external condemnation of transgender girls and women participating in female sports. 
Dorian Rhea Debussy, an NCAA volunteer facilitator and associate director for diversity, equity, and inclusion at Kenyon College in Ohio, withdrew from their role with the NCAA shortly after the association announced the new policy. Debussy called the rule "anti-trans" and "devolving" in a letter to NCAA president Mark Emmert.
"As a non-binary, trans-feminine person, I can no longer, in good conscience, maintain my affiliation with the NCAA," they wrote.
The new guidelines may prevent Lia Thomas, a transgender student at the University of Pennsylvania (Penn), from competing. Her success in competitive swimming since transitioning to a woman has been a focal point in the contentious debate around transgender participation in girls' and women's athletics.
On February 1, Penn released a statement from the women's swimming and diving team affirming its support for Thomas. She has also received support from LGBTQ advocacy groups and other higher education institutions. 
On February 4, 16 of her teammates anonymously spoke against Thomas' participation in the sport, claiming she holds an unfair advantage because of her sex at birth. 
Nancy Hogshead-Makar, a former Olympic swimmer and founder of Champion Women, an athletics equality and access organization, wrote a letter on behalf of those teammates in which they expressed their full support for "Lia Thomas in her decision to affirm her gender identity and to transition from a man to a woman," the letter obtained by CNN states. "However, we also recognize that when it comes to sports competition, that the biology of sex is a separate issue from someone's gender identity. Biologically, Lia holds an unfair advantage over competition in the women's category, as evidenced by her rankings that have bounced from #462 as a male to #1 as a female."●
Mariah Stewart is a senior staff writer for INSIGHT Into Diversity.
This article was published in our March 2022 issue.