National Deaf History Month is celebrated from March 13 through April 15 to commemorate the achievements of people who are deaf and hard of hearing. The time frame is spread across March and April in recognition of three turning points in deaf education history dating back to the early 1800s. 
On April 15, 1817, America's first public school for the deaf was opened. On April 8, 1864, Gallaudet University — the world's first institution dedicated to advanced education for the deaf and hard of hearing — was officially founded. And more than 100 years later, on March 13, 1988, Gallaudet hired its first deaf president in response to its students' Deaf President Now movement. 
The National Association of the Deaf (NAD) first introduced National Deaf History Month in 1997 and, in 2006, the American Library Association partnered with NAD in supporting and spreading awareness of this celebration. 
Congress has not designated any part of it as a federally recognized holiday despite ongoing advocacy efforts toward this goal.  
In celebration of National Deaf History Month, we highlight five role models whose stories illustrate the power of activism, education, and perseverance despite disability.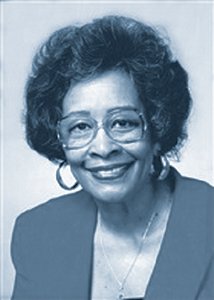 Shirley Jeanne Allen, EdD, is the first Black deaf woman in the U.S. to earn a doctoral degree. Born in 1941 in Nacogdoches, Texas, Allen became deaf at the age of 20 following a bout of typhoid fever. At the time, she was studying music at Jarvis Christian College and continued to play the piano for audiences despite her hearing loss. She went on to earn a bachelor's degree in 1966 from Gallaudet University and a master's degree in 1972 from Howard University. She finally earned her doctorate in education from the University of Rochester in 1992. She was a professor at Rochester Institute of Technology for 28 years before retiring in 2001. Her accolades include being featured in multiple editions of Who's Who of Professional Women, a lifetime achievement award from Who's Who in America, and a place in Jarvis Christian College's Pioneer Hall of Fame.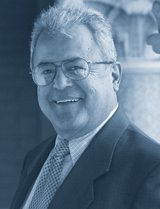 Robert R. Davila, PhD, is a Mexican American who grew up working alongside his parents in the orchards of California's central valley. He became deaf after contracting spinal meningitis when he was 8 years old. His mother was determined that he receive an equitable education despite his hearing loss and sent him to attend the California School for the Deaf in Berkeley, California. It was there that Davila learned American Sign Language and other essential skills. He went on to earn a bachelor's and a master's degree in education and eventually obtained his PhD in educational technology from Syracuse University in 1972. Davila became a powerful disability rights advocate and assistant secretary for the Office of Special Education and Rehabilitative Services under President George H.W. Bush. He later served in leadership roles for several organizations dedicated to supporting the deaf and hard of hearing, including serving as president of Gallaudet University before retiring in 2009.
Eugene Hairston, known as "Silent Hairston," grew up to become the first deaf African American boxer, having suffered spinal meningitis as a young child. Hairston was born in Harlem, New York, in 1929 and attended schools for deaf children until the age of 15, at which point he dropped out to earn money for his family. After working various jobs, he set his sights on becoming a professional boxer and began attending a New York fighting club. Trainers at the club initially overlooked Hairston because of his hearing loss until they witnessed his exceptional skills in the ring. He soon went pro, winning a total of 45 fights and defeating two world champions before he reached the age of 22. In 1952, doctors advised Hairston to quit boxing for fear he would end up blind from repeated blows to the head.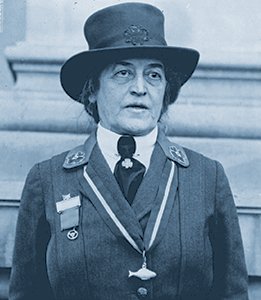 Juliette Gordon Low was born in 1860 and founded Girl Scouts of the USA in 1912 after enduring multiple ear injuries as a child that resulted in near total hearing loss. An adventurous spirit, Low channeled her lifelong passions for athletics, the arts, animals, and nature into a global movement that has empowered millions of girls to develop leadership skills and self-confidence. Beginning with her first troop of 18 girls, Low stood up against racism, sexism, ableism, and other forms of bias by uniting young women from diverse cultural, racial, ability, and socioeconomic backgrounds. After Low died of breast cancer in 1927, she received numerous posthumous honors. These included the establishment of the Juliette Low World Friendship Fund, which provides financial support for international travel and service work for Girl Scouts and Girl Guides around the world.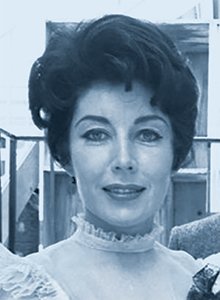 Audree Norton, born in 1927, was the first deaf actress to appear on American network television. Norton acted in major sitcoms throughout the 1960s and 1970s on ABC, NBC, and CBS. In 1967, she became the founding member of the National Theatre of the Deaf, the first production company to regularly feature performances in American Sign Language. The theatre completed tours across the U.S. and Europe and was featured on Broadway. Norton's role as a disability rights advocate includes appealing to the Screen Actors Guild after she and her husband Kenneth North, who was also deaf, weren't cast in roles because of a director's fear of working with hearing impaired actors. A graduate of Gallaudet University and California State University at Hayward, Norton taught psychology, English, and media at Ohlone College. In 2012, she received an honorary doctorate from Gallaudet. She passed away three years later at the age of 88. 
This article was published in the April 2020 issue.