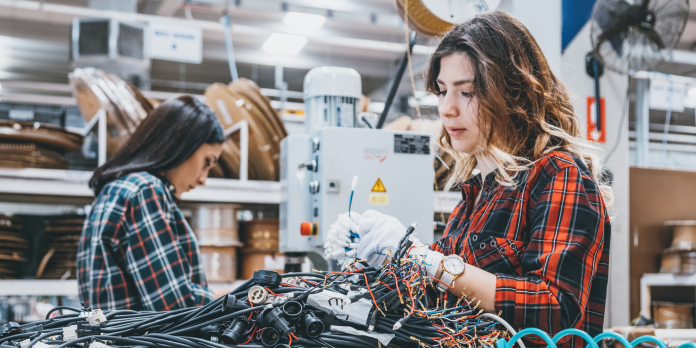 NASA recently announced it will provide more than $5 million in funding to seven women's colleges and universities to help combat gender disparities in the science, technology, engineering, and math (STEM) fields.
The agency's Minority University Research and Education Project, or MUREP, established the funding opportunity in an effort to close the gender gap and improve the experiences of women in STEM, in both higher education and the workforce.
The participating colleges will use the awards to conduct research and develop initiatives that will help retain women in STEM degree programs and careers.
The funds are a response to Executive Order 14035, a Biden administration mandate that directs federal agencies to promote diversity, equity, inclusion, and accessibility in their workforces.
The colleges selected for the funding include:
Agnes Scott College in Decatur, Ga.
Alverno College in Milwaukee, Wis.
Cedar Crest College in Allentown, Pa.
College of Saint Mary in Omaha, Neb.
Salem Academy and College in Winston-Salem, N.C.
Simmons University in Boston, Mass.
Smith College in Northampton, Mass.
"This is a very exciting first; we're making strides to close the pervasive gender gap in STEM, and [w]omen's [c]olleges and [u]niversities are well-positioned to help drive that positive change," said NASA Deputy Administrator Pam Melroy in a press statement. "It's more important than ever we have brilliant, enthusiastic people entering the workforce and ready to take on the ambitious plans and challenges ahead."