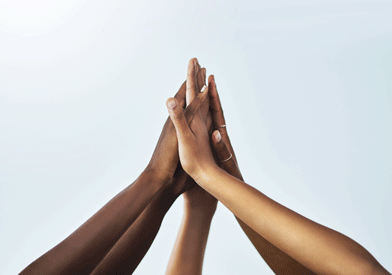 Monday, May 4 marked the 50th anniversary of the Kent State University (KSU) shooting, when four White college students — Allison Krause, Jeffrey Miller, Sandra Scheuer, and William Schroeder — were killed by the U.S. National Guard during an anti-Vietnam War protest.
Two lesser known killings occurred 10 days later at Jackson State University (JSU) in Mississippi, an HBCU, when two young Black men were shot by officers of the Mississippi Highway and Safety Patrol. They were Phillip L. Gibbs, a junior at LSU and the father of an 18-month-old child, and James Earl Green, a high school senior. Twelve others were wounded.
The killings at JSU, dubbed "Kent State II" by some newspapers at the time, were actually not the result of anti-war protests, as reported by historian Nancy K. Bristow in a recent article for The Nation, and in her 2020 book, Steeped in the Blood of Racism: Black Power, Law and Order, and the 1970 Shootings at Jackson State College.
As reported by the Jackson State Newsroom, the days leading up to the tragedy were filled with racial tension. White motorists driving on "Lynch Street," the main road that ran through campus, would not slow down for Black students.
Several years prior, in 1964, a student had been hit by such a car and suffered a broken leg, according to the JSU site.
The tensions escalated on May 15 when a non-JSU student set a dump truck on fire amid other reports of African American youth throwing rocks at White drivers.
Jackson's all-White police force responded to the call, and a group of both students and non-students threw rocks and bricks at them, as reported by NPR in 2010.
At this point, police moved into Alexander Hall, a large women's dorm, and began shooting. An FBI investigation found that approximately 400 bullets had been fired, according to NPR.
Officers later claimed that a sniper had been hiding there, but the FBI found "insufficient evidence" of that claim.
Unlike the Kent State massacre, which became a watershed moment in American history that accelerated the withdrawal of troops from Vietnam, no indictments resulted from the killings at JSU. Judge William Harold Cox, who presided over the federal investigation, was known for his use of racial slurs, Bristow wrote.
JSU counteracts what Bristow calls a "determined forgetting" of the May 15 tragedy in light of the violence against White middle-class youth.
Collective memory of the event lives in the bullet holes that still adorn Alexander Hall, in school-wide curriculum about the shooting, and in individual professors' attempts to integrate research about the event into class assignments, as reported by JSU.
This year, for the 50th anniversary, an exhibit called "Tragedy and Triumph: The Lives of the Gibbs-Green Survivors" highlights the experiences of men and women who effectively dealt with the trauma of that night.
"It isn't meant to look at them as victims. Instead, we want to uplift them and the lives they have led since then," Dr. Robert Luckett told JSU reporters. Luckett is director of the Margaret Walker Center where the exhibit is on display.