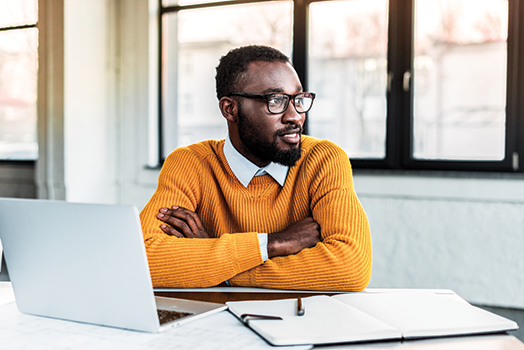 The youth of Generation Z (born in the mid-1990s through the mid-2000s) are highly diverse. They have been shaped by technology and influenced by the changing world around them, including toxic politics and volatile world economics. Despite these influences, they are more connected to and tolerant of other cultures, races, and multiple sexual orientations.
As the civil rights movement has come and gone and equality remains elusive, these young workers will not have gained firsthand knowledge of the history of this era, including anti-miscegenation laws and the pushback on sexism and misogyny. However, they will have experience with movements like #MeToo, the #MuteRK against musician R. Kelly, and Black Lives Matter. Their access to tremendous amounts of information allows them to ask more of leaders and hold them accountable for organizational decisions, pushing leaders to address social issues that now often bleed into the office environment.
At the beginning of 2019, the United States unemployment rate was at an all-time low, according to the Wall Street Journal. In addition, the Society for Human Resource Management says employers are facing the largest talent shortages since 2007. With the need to bring in talent, regardless of generation, are organizations prepared for the new workforce and their requirements?
Many organizations have not created the flexible talent strategies needed to meet the needs of employees from Generation Z, baby boomers, and the generations in between. Our talent strategies must evolve to allow employees to achieve maximum productivity for our businesses. Some employees need remote work opportunities, while others need a physical desk and daily interaction in an office. Strategies for developing our employees also must evolve to accommodate different generations.
When considering generational differences, it is important to note the overlap in their definitions due to the lack of consensus regarding when each begins and ends. The Pew Research Center and others have standardized the definitions, but they continue to evolve, and people on the cusp between two generations may identify more with one or the other. I use the following guideline, a combination of information from the Pew Research Center and other sources:
● Born between 1928 and 1945: The Silent Generation

● Born between 1946 and 1955: Leading Edge Baby Boomers
● Born between 1956 and 1964: Late Baby Boomers (Generation Jones) 
● Born between 1960 and 1979: Generation X 
● Born between 1980 and 1994: Generation Y or Millennial
● Born between 1995 and 2010: Generation Z or iGen or Post-Millennial
Because their life influences will look different, the evolution of Generation Z will continue as more members enter the workplace.
Changes in Transitioning
One example of a notable change, if it continues, is the "gap year" between high school and college. Previously reserved for the wealthy, it now is emerging for the deserving supported through scholarships and financial aid. According to 20 Colleges that Encourage a Gap Year by Julian Goetz, we find more young people from Generation Z taking a year off to volunteer or pursue new experiences. Students see different universities encouraging this practice, with some offering scholarships. According to the GAP Year Association, those who do so often have higher GPAs and move through their programs faster, finishing school sooner than those starting college right out of high school. We should be evaluating now how these new experiences will affect Generation Z's thinking and their influence on our organizations.
Impact of Artificial Intelligence on the Future of Talent
As our digital economy continues to grow, artificial intelligence will begin to replace simple tasks at work and thus the expectations for entry-level employees will change.
With more personalized artificial intelligence driving automated decision-making, employees will expect to come into an organization being more competent than their fellow employees from other generations. Universities will be challenged to prepare this generation to enter the workforce with a higher level of expectation. Corporate Voices for Working Families produced data in 2006 on workforce readiness in the report Most Young People Entering the U.S. Workforce Lack Critical Skills Essential for Success, finding that most workers leaving college were ill-prepared for the workplace. PricewaterhouseCoopers' 2018 report, Workforce of the Future, The Competing Forces Shaping 2030, indicates there are even more profound changes beyond soft skills facing new entrants to the workforce.
Modernizing Talent Development
Members of Generation Z value interacting with leaders and other employees across the organization in a way that influences decision-making. Human resources professionals building these interactions into talent development plans becomes vital to employee retention.
A senior vice president of human resources at a large international company shared a program with me that selects global cross-functional teams from all over the world to solve current business issues. These teams include all generations but are particularly focused on the inclusion of millennials and Generation Z. The company believes that such practices are preparing them for a future workforce that will require employee involvement in driving the agenda at an earlier stage in their careers.
Previously, leadership would not have thought that these employees would have enough experience to be selected for a team with such influence. The team spends three months together working on a real-life business issue, presenting to senior leaders and others, allowing the exposure and impact on the company that Generation Z yearns for at an early point in their careers.
More organizations will be compelled to create opportunities to accelerate the success of all talent, requiring an integrated talent management strategy that takes into account the differences across and within generations.
Anise D. Wiley-Little is a member of INSIGHT Into Diversity's Editorial Board. She is a speaker, author, and former executive at Northwestern University's Kellogg School of Management and Allstate Insurance Company. This article ran in our March 2019 issue.