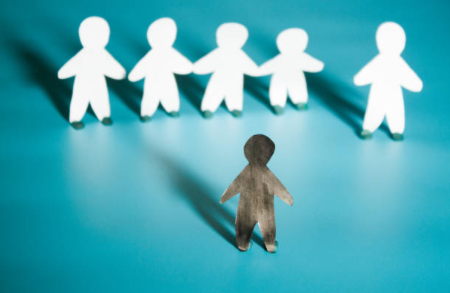 While Black people comprise about 13 percent of the national population, a recent report from the National Center for Education Statistics (NCES) shows that they represent only 6 percent of college and university faculty nationwide. Yet almost annually, many of the Black faculty that are hired become part of what diversity expert Daryl G. Smith defines as the turnover quotient — the percentage of people who are hired to replace faculty leaving an institution. 
Some turnover is expected. Many Black faculty are doing great work and move to places that provide more professional fulfillment. Others leave for personal reasons that have little to do with their current employer. Still, too many leave because of what Harvard University psychiatrist Dr. Chester Pierce in a 1970 article called "black-white racial interactions [that] are characterized by white put-downs, done in an automatic, preconscious, or unconscious fashion." 
As the nation seeks to examine and redress discrimination against Black people, we should advocate for a better understanding of what colleges and universities can do to nurture and empower the Black faculty who are already on their campuses. New research in neuroscience shows that the social pain that characterizes microaggressions is not merely a social inconvenience, but a threat to the physical health of Black faculty. In a recent article in Science magazine, neuroscientists found that social pain activates the same brain circuitry as physical pain. 
Additional research has found that "someone feeling threatened by a boss who is undermining their credibility is less likely to be able to solve complex problems and more likely to make mistakes," according to an article in The NeuroLeadership Journal. Together, these findings show why microaggressions undermine the health of Black faculty as well as undermine their ability to be productive, ultimately leading to the high turnover rate that Smith cites in her research.  
The problem that colleges and universities have in tackling these indignities is that they see microaggressions as individual actions over which they have little jurisdiction. In order to effect change, higher education institutions need to approach the problem of microaggressions similarly to the way that they approach sexual harassment and around which they have built some promising, though not impenetrable, barriers. Structures similar to those built around Title IX are needed. In this sense, remedies to microaggressions must be woven into existing institutional onboarding and disciplinary policies that have teeth. 
 I would like to share recommendations that elevate the status of microaggressions beyond individual slights to physical harms that demand institutionally sanctioned solutions. 
While copious evidence has shown that the existence of microaggressions is not in question, many colleges and universities contend that First Amendment protections and academic freedom prevent them from doing much to curb these actions. 
First, since many of the laws banning racial discrimination in education and the workplace were written in the 1960s, they tend to address racist actions that are far more blatant than the microaggressions seen today. Existing laws — with their focus on intent — make it more difficult to seek damages for violations of Title VI or VII, which are meant to prevent discrimination in education and employment.
Second, while laws protecting people of color from racial discrimination have basically remained the same, a growing case law of oppositional rulings enables claims of reverse racism. Colleges and universities view the possibility of a lawsuit as a rationale for reluctance to hold students, faculty, and staff accountable for microaggressions. 
Third, institutional offices that are charged with redressing microaggressions underestimate the harm that these actions inflict upon recipients, and therefore do not seek remedies within the full context of the law.
To ensure the health of all employees, students, and the institution at large, colleges and universities must change the narrative around microaggressions and set expectations similar to those for Title IX. As Lani Guinier reminds us in the book The Miner's Canary: Enlisting Race, Resisting Power, and Transforming Democracy, racial issues provide warnings about deeper problems that threaten the health of society. In this way, microaggressions are sonars for deeper ills that threaten to undermine the well-being for all in higher education. 
The following recommendations will help colleges and universities achieve the important goal of effectively addressing microaggressions so as to improve Black faculty success and retention.
Campus-wide Onboarding 
Colleges must implement skills training regarding microaggressions for the entire campus community, establishing universal expectations as well as raising awareness of reporting mechanisms and resulting disciplinary actions. Onboarding will help to mitigate the impact of microaggressions and cultivate a culture in educational institutions that is safe and welcoming to all.
Zero-tolerance Policy 
When universities are serious about ending bad behavior, they enact zero-tolerance policies. Similar rules have been established for sexual harassment, graft and corruption, and other behavioral violations. The same needs to be done for microaggressions in a way that also conveys expectations for creating climates that are empowering, respectful, and nurturing. The broadest possible language about discrimination should be used in creating these policies with regard to microaggressions. 
Leverage Existing Remedies
In order to bring about change, Offices of General Counsel must pursue microaggressions under the severe or persistent mechanisms allowed under anti-discrimination laws. Where microaggressions are linked to gender and race, such complaints should also be filed through the Title IX office.
Establish Incentives
Develop innovation awards and incentive programs that recognize leaders, academic offices, administrative units, and others that create nurturing and empowering environments free of microaggressions and other demeaning language or behavior. 
Employee Benefits
Provide benefits and resources aimed at addressing the harm that microaggressions create. In light of the scientific evidence that microaggressions are detrimental to physical health, colleges and universities must be innovative in ensuring that employee benefits provide access to sufficient mental and physical health resources.
If colleges and universities are to redouble their efforts to support and retain Black faculty, the necessary steps are clear. Now, institutions must summon the courage to act.●
Kwadwo Assensoh is a program assistant in the Center on Diversity and Community at the University of Oregon.