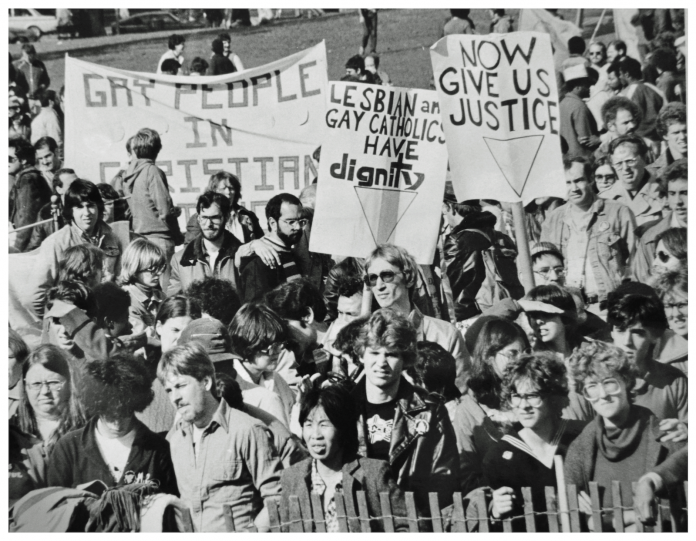 LGBTQ+ History Month, held in October, presents an important opportunity for individuals to honor milestones in LGBTQ+ rights and equality. The anniversaries of the first and second National Marches on Washington for Lesbian and Gay Rights occurred on October 14, 1979, and October 11, 1987, respectively. Attendees of both marches demanded that Congress pass anti-discrimination and civil rights legislation to protect LGBTQ+ individuals, while the latter demonstrators also sought federal action to address the HIV/AIDS crisis. 
October was also designated as LGBTQ+ History Month because National Coming Out Day is held annually on October 11.
LGBTQ+ History Month originated in the United States as Lesbian and Gay History Month and was first celebrated in 1994. It was founded by Missouri high school teacher Rodney Wilson to teach young people about LGBTQ+ history.
In a message videotaped for the Stronger Together conference held in London in June 2022, Wilson made these remarks:
"We've come a long way from the 1980s and 1990s, but we have a long way yet to go as any glance at current events makes abundantly evident. We must remain vigilant, observant, and strengthened to prevent those who would marginalize us from getting their way. All over the world, where things are better and worse by location, we have work to do. Celebrating the differences and recognizing the many similarities is part of that work. Educating everyone to their fullest potential as a human right is part of that work. Uniting the human family in every way we can is part of that work."●
This article was published in our October 2022 issue.