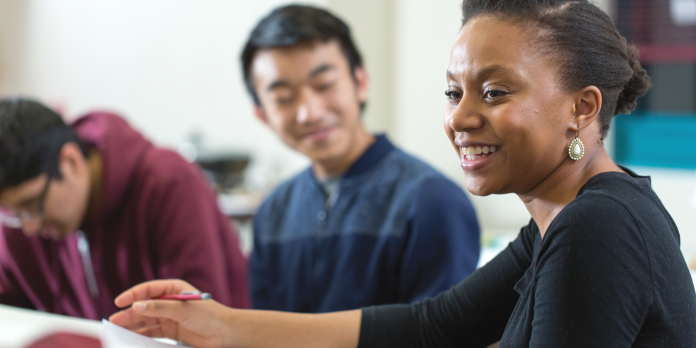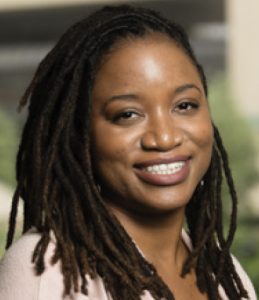 In 2019, I realized that the DEI (diversity, equity, and inclusion) work that we were doing at the University of Minnesota School of Public Health (SPH), while meaningful, was not cohesive or strategic. The guest speakers, lunches for BIPOC (Black, Indigenous, and students of color), and orientation events would not lead to structural change. After attending the National Conference on Race & Ethnicity (NCORE) in Higher Education in May 2019, I knew that I wanted to create a plan that our school could rally around and that would help us implement meaningful change.
My first step was to ask our leadership for support to hire a consultant to facilitate a strategic planning process. They approved and we quickly organized the initial committee meeting with representatives from all over our school community, including students and alumni. Despite COVID-19, the murder of George Floyd, and disagreements within the committee, in July 2021 we launched our Strategic Plan for Antiracism (SPAR) to systematically combat structural racism within our institution. Now that we are nearly two years into this plan, I recognize the parts that have been vital to our success as well as ongoing challenges. 
Ultimately our goal is to center marginalized populations in our mission and operations in order to contribute to equitable health outcomes. The SPAR is one of our current vehicles for that, with its theme of "Commit | Challenge | Change." This work should be done at all institutions, but I recognize that it will look vastly different depending on the contexts. Below, I share some of the key lessons I have learned during our planning and implementation processes. 
Involve all key stakeholder
groups at every step.
I worked with consultants and our school's chief of staff to identify people who had the capacity and knowledge base to represent their units on the planning committee. We also involved our alumni and student services teams to identify students and recent alumni who were invested and interested in the work. Once we had a draft plan, we allowed the school's leadership team and then all faculty, staff, students, and alumni to review and submit comments. We continue to invite key stakeholders into this work. While the SPH Office of Diversity, Equity, and Inclusion leads the strategic plan, the entire school community is responsible for its implementation. 
Lead with truth and transparency.
Our DEI team shares regular progress of the SPAR with our community through multiple means of communication. We hold virtual community forums, develop annual reports, and update the SPAR website. We invite faculty, staff, students, and alumni to ask questions and provide feedback. While some things must remain confidential, there is no reason for us to hide behind titles, data, or policies. "Commit | Challenge | Change" is an invitation for us all to learn and work together for sustained progress. 
Do not rush it.
When I see job postings for DEI roles with words such as "hit the ground running" or "fast-paced environment," I cringe. Every step of this work takes time and intentionality. Building trust, cultivating relationships, and understanding how power works in the organization took me more than two years. The strategic planning process took us 18 months. The reality is that a 400-plus-year-old problem will not be solved in a matter of months or even a few years. We do this until we die. And then the next generation picks up the mantle. 
Seek strong institutional support.
It is vital to have the support of the senior leadership team, not just in words but in resources. For our work, we had the backing of the dean with funds to support staffing, organize training, and allow for a comprehensive communications plan. The resources from leadership are evidence that our organization is committed in both ideas and action. The communications plan ensures that there are regular updates, transparency, and open discussion about the plan's progress, implementation, and impact.
Our SPAR is not perfect. However, I am so thankful for the commitment I have seen from our leadership and our school community. Our fall 2022 climate assessment that surveyed students, faculty, staff, and recent alumni demonstrates that we are moving in the right direction. For instance, 79 percent of respondents agreed that our recruiting and hiring supports equitable processes, policies, and outcomes for BIPOC staff and faculty, which is a 41 percent increase from 2020; and 82 percent agreed that promotions and advancement opportunities support equitable processes, policies, and outcomes for BIPOC staff and faculty, which is a 39 percent increase from 2020. 
As a land-grant institution, our responsibility is to the residents of our community. And as a school of public health, utilizing an anti-oppressive, anti-racist lens is our moral obligation. The health disparities in our state and nation require us to interrogate and upend harmful systems, to equip our students to work with marginalized communities, and to help our communities thrive.●
Lauren Jones is the director of diversity, equity, and inclusion at the University of Minnesota School of Public Health.
This article was published in our May 2023 issue.