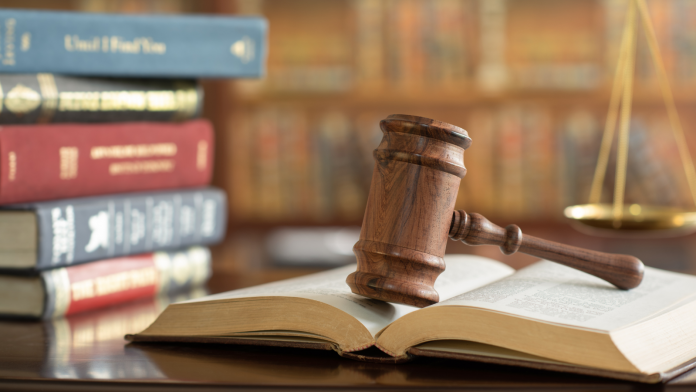 Gaining hands-on experience is a critical part of becoming an effective lawyer, which is why many law schools around the nation offer clinical programs for students interested in taking their education from the classroom to the courtroom.
While these programs typically offer academic credit, they also allow students the opportunity to work with real-life clients who are often low-income, racially or ethnically underrepresented, and face significant barriers to accessing justice. Under the supervision of professors and practicing attorneys, students develop fundamental legal skills as they advocate for these clients; in the process, they acquire an understanding of the inequities in the criminal justice system and what must be done to navigate and eradicate them.
INSIGHT highlights some of the most innovative legal clinics at law schools across the U.S. that are focused on achieving justice for those who are often overlooked by the legal system.
Civil Rights Clinic
Howard University School of Law
This unique clinic at the nation's top-ranked historically Black law school equips students with legal acumen and dedication for delivering justice to disadvantaged clients. Students collaborate in teams to write amicus briefs, participate in an intra-clinic moot court program, and engage in public education focused on combating employment and housing discrimination, police brutality, voter suppression, and more. In 2020, the clinic began a partnership with The Appellate Project, a nonprofit organization that provides law students of color with appellate-related resources such as professional development, mentorship, and clerkship opportunities.
Creating Law Enforcement Accountability & Responsibility (CLEAR) Clinic 
City University of New York School of Law
Following the terrorist attacks on September 11, 2001, many American Muslims faced increased scrutiny from law enforcement, especially in New York City. In 2002, the city's police department launched a surveillance program to monitor Muslims that continued unchecked for more than a decade. In response to these acts of racial and religious profiling, the City University of New York School of Law established the CLEAR Clinic to provide free legal representation to all other communities unjustly targeted by law enforcement under the guise of national security. The clinic's teams of students, attorneys, and professors have served nearly 500 clients since its founding, in addition to scores of communities and movement-based groups. In 2020, CLEAR successfully argued a landmark civil rights case before the U.S. Supreme Court concerning the FBI's use of the No Fly List, effectively setting the precedent that ordinary Americans can hold government agents directly accountable for religious discrimination.
Critical Race Lawyering Civil Rights Clinic 
University of North Carolina School of Law
In fall 2020, the University of North Carolina School of Law opened a first-of-its-kind program that combines critical race theory (CRT) with the practice of civil rights law. Created in the wake of last summer's racial justice movement, the clinic teaches students how to apply CRT, or the study of race and racism in society, to real-life cases and advocacy projects. Among the topics covered are employment discrimination, fair housing, racial disparities in education, and more. Recent projects have included advocating for the North Carolina Parole Commission to release clients incarcerated for more than 20 years and assisting with expunging criminal records under the state's Second Chance Act.
Gender Justice Clinic
Cornell University Law School
The Gender Justice Clinic at Cornell University Law School combats gender-based violence and discrimination on local, national, and global levels. Law students directly participate in human rights advocacy work through projects focused on intimate partner violence, workplace discrimination, and sexual violence in the military and schools. Students assist with litigation on cases for human rights experts and major organizations, including the United Nations, in identifying cultural and political barriers affecting the advancement of gender equality worldwide.
Immigrant Family Legal Clinic 
University of California, Los Angeles School of Law
While there are dozens of immigration clinics at law schools across the country, the University of California, Los Angeles School of Law Immigrant Family Legal Clinic is the only one located on a K-12 public school campus. Law school officials chose the Robert F. Kennedy (RFK) Community School's campus in the Koreatown neighborhood of Los Angeles because the location is considered a safe, trusted space for immigrant students and their families. Since its launch in January 2019, the clinic has provided confidential legal consultations to more than 100 individuals in the RFK community and represented more than 20 people in immigration cases. Clients include unaccompanied minors, asylum-seeking families, low-wage workers, and more. In addition to providing legal services, law students offer group workshops and individual consultations on immigration issues to RFK students and teachers as well as nearby residents. 
Indian Legal Clinic
Arizona State University Sandra Day O'Connor College of Law
With 22 federally recognized tribes, Arizona has one of the largest populations of Native Americans in the country. The Indian Legal Clinic serves these often marginalized residents by providing free, high-quality legal services. Law students work alongside tribal courts on criminal prosecutions and defense actions as well as drafting code provisions and court rules. The clinic has also worked on national policy issues affecting Native Americans. Its achievements include producing a comprehensive survey of 350 unrecognized tribes in the U.S. and the development of the Arizona Native Vote Election Protection Project, which is aimed at combating Native American disenfranchisement.
The Interdisciplinary Child Advocacy Clinic 
University of Pennsylvania Carey Law School
Since 1983, the Interdisciplinary Child Advocacy Clinic at the University of Pennsylvania Carey Law School has combined law, social work, medicine, and mental health to assist vulnerable adolescents in navigating the legal system. Working in pairs with graduate-level social work students, law students in the clinic represent clients in family and immigration courts on matters involving child welfare, education, mental health, and more. Through firsthand experience in client-centered lawyering, students learn about the various injustices in the child welfare system that disproportionately punish families of color. The clinic's current docket includes cases representing youth in foster care, teen parents, and unaccompanied minors seeking Special Immigrant Juvenile Status.
Juvenile Lifer Advocacy Clinic
University of Maryland Francis King Carey School of Law
As of 2020, nearly 1,500 people under the age of 18 were serving life sentences without parole in U.S. prisons, according to the nonprofit organization The Sentencing Project. At the Juvenile Lifer Advocacy Clinic, student-attorneys from the University of Maryland Francis King Carey School of Law assist in obtaining release for juvenile lifers through parole or sentence modifications under Maryland's recently passed Juvenile Restoration Act. Each semester, participating students develop their skills in interviewing, legal writing, oral advocacy, and more as they attend hearings, visit state prisons, and build cases in support of their clients. In the process, students also form an understanding of issues central to the criminal justice system, such as the harmful impact of mass incarceration on children.
Poverty and Housing Law Clinic
The University of Chicago Law School
In a city where nearly 22 percent of residents fall below the federal poverty level, many Chicago families struggle to access and maintain housing. The Poverty and Housing Law Clinic at the University of Chicago Law School aims to provide legal defense for these families against unwarranted evictions. Many underserved clients have disabilities, are parents of young children, or have survived domestic abuse. By working closely with these residents, students are exposed to the practice of poverty law work. Case assignments include assisting Legal Aid Chicago, a nonprofit organization that provides free legal services to local indigent people who have housing disputes. In addition to representing defendants in eviction cases, students attend weekly classes on topics such as housing discrimination, the intersection of domestic abuse and housing, the connection between criminal law and subsidized housing, and more.
Reproductive Rights and Justice Project
Yale Law School
Reproductive rights have remained a contentious area of the law, and conservative lawmakers continue to introduce legislation that limits access to services such as abortion and contraception. Yale Law School attempts to take on this issue through its Reproductive Rights and Justice Project, giving students firsthand experience advocating for the rights of reproductive health care providers and their patients. Throughout their time in the clinic, students learn the importance of client confidentiality and the value of political strategy and public messaging. They have contributed to litigation matters on the local, state, and federal levels, including representing the City of Baltimore in a 2020 case regarding federal funding for family planning services. Students are also given opportunities to participate in legislative and regulatory work, public education, and strategic planning.●
Lisa O'Malley is the assistant editor of INSIGHT Into Diversity.
This article was published in our July/August 2021 issue.