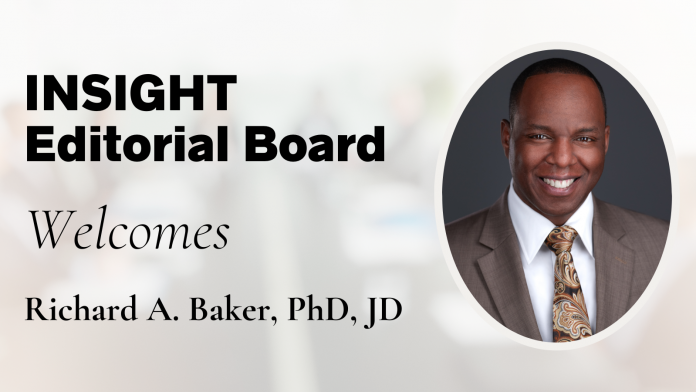 INSIGHT Into Diversity is proud to welcome Richard A. Baker, PhD, JD, Executive Director for Institutional Equity, EO/AA and Title IX Coordinator for Rice University, as the newest member of its Editorial Board.
Baker has established a career in diversity and equal opportunity that spans more than 20 years. Before assuming his role at Rice University, Baker served in the equal opportunity offices at the University of Houston System and Texas Tech University System.
Baker is responsible for implementing Rice University's anti-discrimination efforts, including Title IX compliance. He has provided sexual misconduct prevention, anti-bias, and DEI training for thousands of employees and students, including nearly 4,000 police officers.
In addition to those responsibilities, Baker is a Founding Board Member for Etoile Academy Charter School and Immediate Past President of the board for the American Association for Access, Equity, and Diversity (AAAED), the oldest operating association of professionals in the equal opportunity profession.
Baker has the distinction of being the first African American to obtain a doctorate of jurisprudence, and graduate degrees in public administration (MPA) and higher education (PhD) from Texas Tech University.